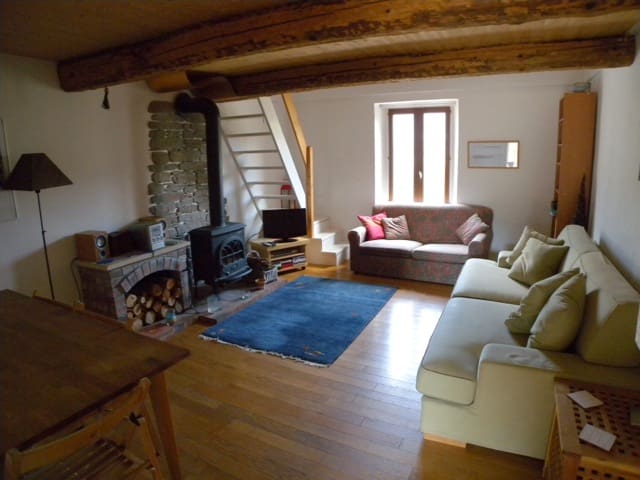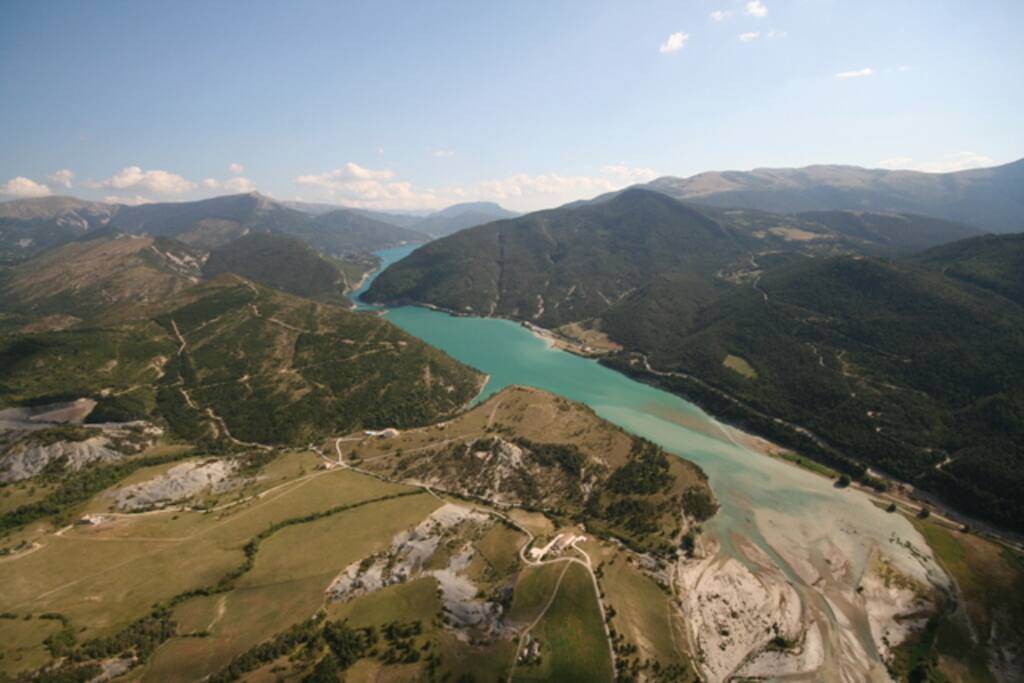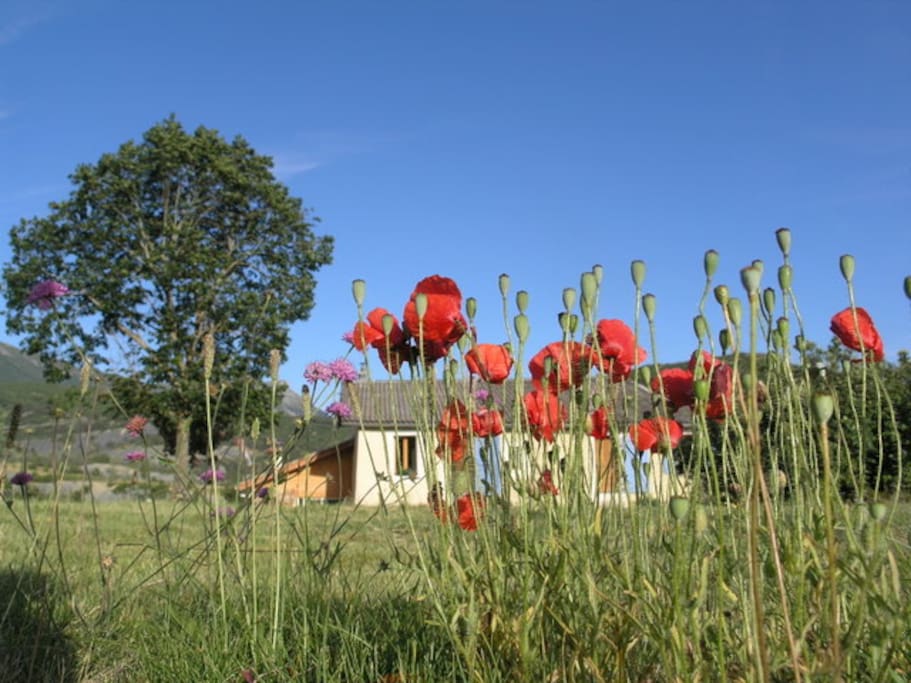 Apartment in Provence, Le Pigeonnier
Apartment in Provence, Le Pigeonnier
A quaint farmhouse feel, with old exposed beams. Fresh, clean apartment. Your home away from home.
We should advertise the place as a spa, it comes complete with sulpher rich water which will refresh your skin. The minor downside is the slight whiff of sulpher.
If you stay and have any issues.... please let us know so we can do our best to fix things and make your stay an excellent one :-)
房源
A Little Piece of Heaven was 1st built in 1697 and renovated without compromise in 2000.
Come and enjoy our luxury self-catering apartment "Le Pigeonnier".

It is Located in open countryside overlooks the azure blue Lac de Castillon and is surrounded by mountain views. At night stars shimmer and the crickets chatter.

The 59th street song starts.... "Slow down - You move to fast....."
We find too many amazing people racing through their travel itineraries, jumping from one spot to the next.

If you can, linger here, smell the flowers, enjoy the million things to-do and see. Almost every guest regrets their fast paced travel schedule when they get here. Check out the photos.... come and decompress.

From the large open garden you climb a few steps and into a gorgeous kitchen with original beams.

The kitchen is of modern design with all the appliances you will need.

Through to the living room there is a dining table for six a large sofa and also a sofa bed offering you more flexibility with sleeping arrangements. The wood burning stove is a lovely feature and makes this a cosy room if you come out for the winter season.

Off the living room is a large open bedroom with great mountain views. It is large enougth to easily accomodate a double bed and two single beds. It also has high beamed ceiling and a wood burning stove.

Above the living room up narrow stairs on the mezzanine is another small bedroom with double bed.

Just off the kitchen is a utility room and bathroom with shower, sink and toilet.

Outside you have your own sunken BBQ/ sunbathing terrace with extensive views of the surrounding mountains and it is perfectly situated to enjoy both the morning daytime and evening sunshine. Come and explore this beautiful part of Provence by day and chill by night after a BBQ sitting around a fire discussing the days adventures under perfect starry skies. It really is A Little Piece of Heaven

At 900m St-Andre-les-Alpes is popular with the French to get away from the stifling heat of the coast. The summers are still hot mind but the lack of humidity and valley breezes makes it a great place to continue your summer activities.

If you want to chill then we would recommend the superb bathing in the cool blue lake, a gentle walk to the statues of the saints on the knoll behind the house, the local markets, the Provencal food and the medieval villages nearby.

If you want a bit more buzz to your holiday then take a paragliding tandem from Le Chalvet and land in the garden or descend on one othe great mountain bike trails or hike into the mountains.

If you want to be wowed, then visit the nearby Verdon gorge - Europe's largest canyon and watch the vultures soar.

You decide, chilling, adrenaline, nature and culture they are all here and we can help you have an memorable holiday experience with information and tips on what to see and where to go.
---
---
---
---
Come and enjoy the house and love it like we do.
---
---
---
---
Bon séjour chez Mark. Malheureusement comme nous avons eu la grange en logement ; le wifi était trop loin pour être capté et il n'y avait pas de télévision. Ce qui rend forcément l'annonce incorrecte par rapport au logement. Sinon c'est un endroit calme, super beau. Ça vaut vraiment le détour. Encore merci à Melina pour l'accueil. Quentin
---
Incredible stay in such a beautiful area. Mark is an amazing host that makes you feel right at home before you've even arrived. First thought of the house is that it may be slightly out of the way but this is soon forgotten by all the available activities to do so close to the house and if anything the quietness is a blessing to see the wonderful alpine stars and sunsets. 10/10 stay all round and very excited to return!
---