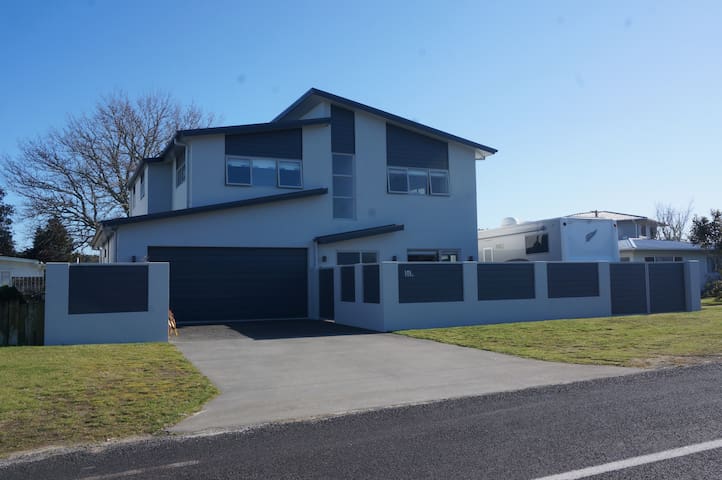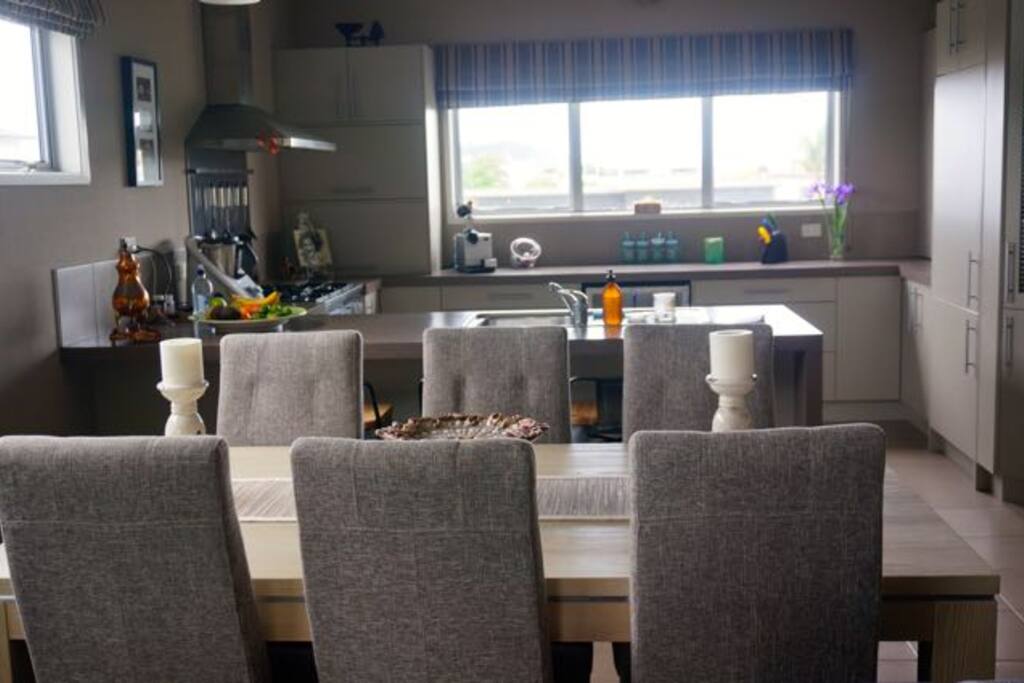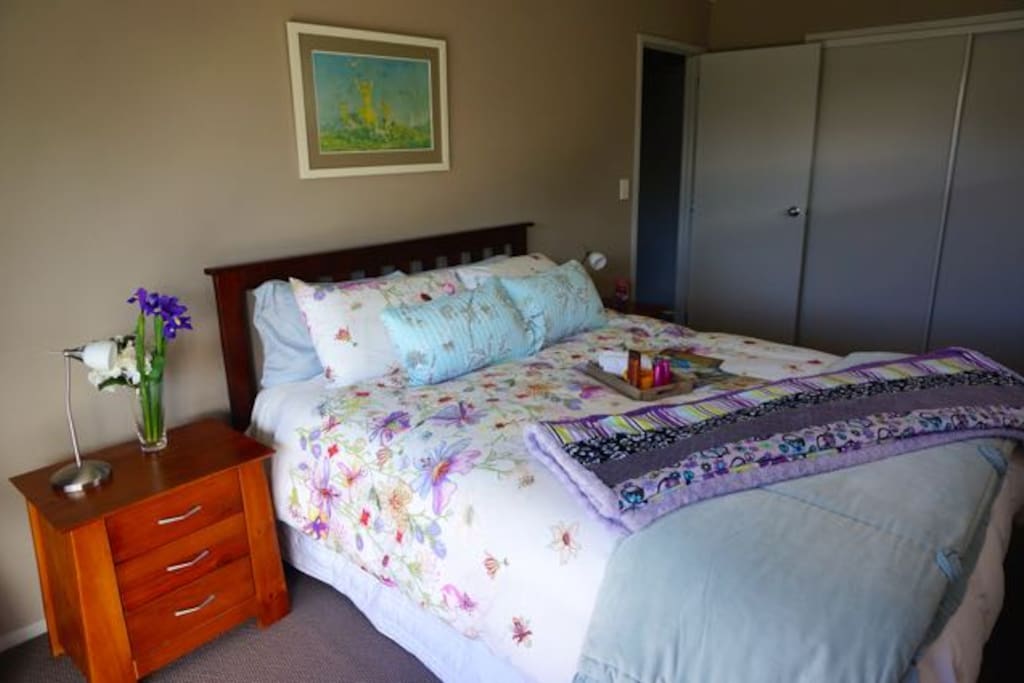 Our dedicated guest accommodation is connected to, but completely separate from, the rest of our home. The accommodation comprises one queen room or one twin room with their own bathroom. Each room opens onto a private terrace.
---
Dearne and Rod were a welcoming, interesting and friendly couple who made us feel immediately at home. The accommodation was excellent and allowed a feeling of separation from the main house. We had great conversations with them and learned much about the local environment and scene. A great coastal town to visit and relax on Rutherford.
---
"Relaxing" perfectly describes how our stay was. If you visit Whangamata then this is the place to stay. The location is excellent - a short walk of less than 5 minutes to the centre of town. The room (and their home in general) is beautifully kept, just how you'd hope your own home to be. As for Rod and Dearne, You can't say enough about them. They are warm, friendly and so easy to get on with. They encouraged us to treat it like our own home and he certainly meant it. They shared some great stories about the two years they spent driving around Australia in a motor home and also some really good travel advice. They are good, kind people that make you feel at home. Our only regret was that we weren't there longer, but no doubt we'll be back some day soon.
---
The accomodations are immaculate, VERY clean throughout. The bed is comfy and you have the choice of a tub or shower in your own bathroom. The Wifi signal is strong throught the house. You will find you have complete privacy if desired as you have the downstairs completely to yourself, and are free to visit and grab a tea or coffee upstairs. Rod and Dearne were very helpful and informative. They provided us with a shovel and towels for our trip to Hot Water Beach and even invited us to come along on a shore fishing trip. Rod even took care of our salt water soaked bathing suits when we returned. As for the fishing trip, the weather did not cooperate and we were not able to see his "torpedo" fishing setup in action. The house is very easy to find and is conveniently located to popular sight seeing spots.
---
Rod and I are avid travellers and over the past few years have visited most of SE Asia, China, Europe, UK, Ireland and during the last two years travelling Australia in our motorhome. I am an amateur artist and hobbyist with a passion for walking and cycling. I am also animated about personal fitness. While we do most things together, Rod's interests revolve around boating, fishing, classic cars and his hobby of bonzai. When we are not away from New Zealand, we are often exploring our own country in the motorhome.
语言:
English