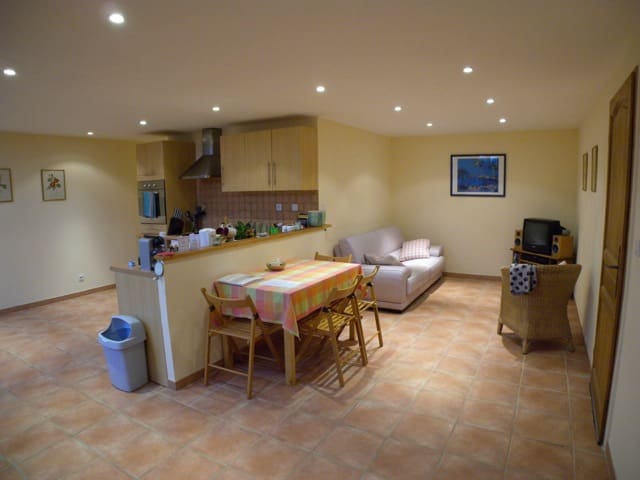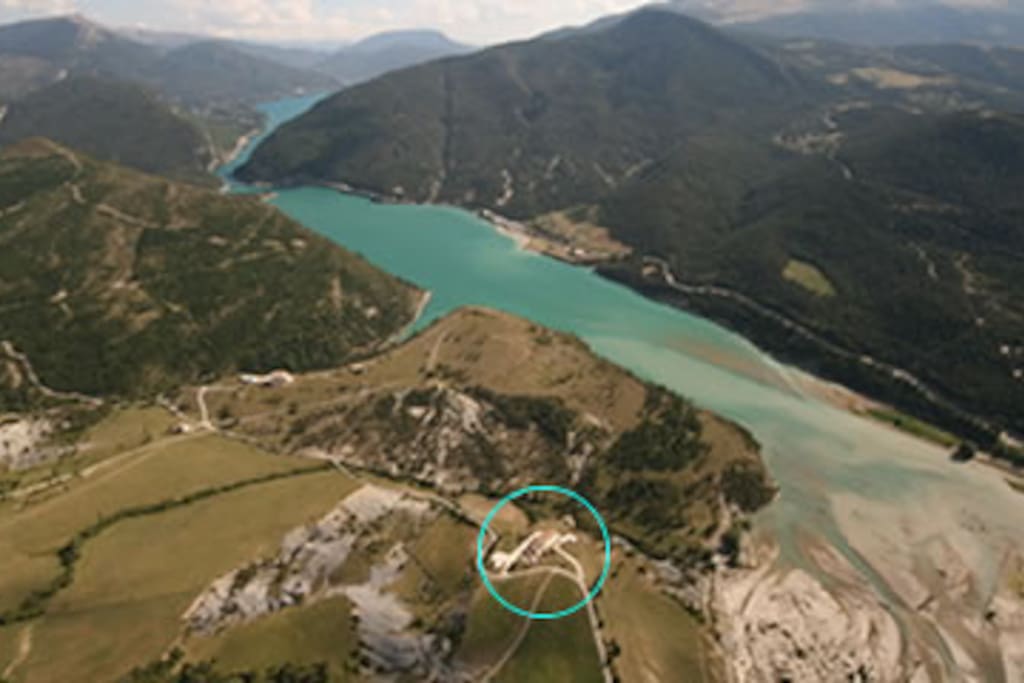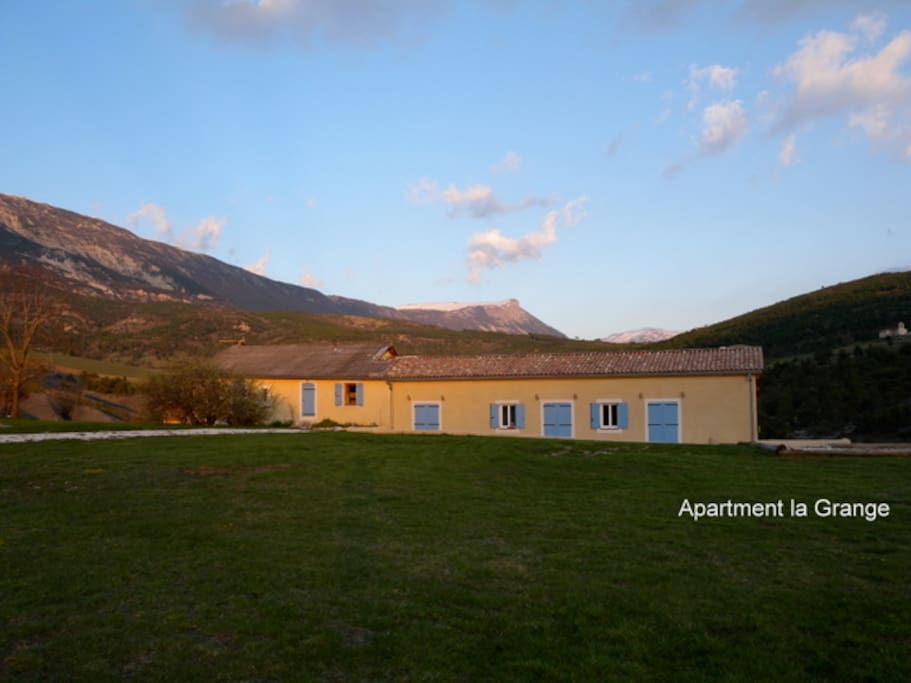 Lovely, modern, fresh, clean apartment. Your home away from home.
We should advertise the place as a spa, it comes complete with sulpher rich water which will refresh your skin. The minor downside is the slight whiff of sulpher.
If you stay and have any issues.... please let us know so we can do our best to fix things and make your stay an excellent one :-)
房源
A Little Piece of Heaven was 1st built in 1697 and renovated without compromise in 2000.
It is Located in open countryside overlooks the azure blue Lac de Castillon and is surrounded by mountain views. At night stars shimmer and the crickets chatter.
The 59th street song starts.... "Slow down - You move to fast....."
We find too many amazing people racing through their travel itineraries, jumping from one spot to the next.
If you can, linger here, smell the flowers, enjoy the million things to-do and see. Almost every guest regrets their fast paced travel schedule when they get here. Check out the photos.... come and decompress.
Enjoy our luxury self-catering apartment "La Grange".
From your private BBQ terrace you enter into a gorgeous open planned, light, airy kitchen and living room.
The kitchen is of modern design with all the appliances you will need. There is a dining table for six and the sofa bed in the lounge offers you more flexibility with sleeping arrangements.
The lower bedroom is big enough for a double and single bed and has french shuttered sliding doors that open onto your south facing sunbathing terrace.
Upstairs on the mezzanine floor another bedroom has space for a double and single bed. It also has its own entrance to the west with great sunset views over the mountain Le Chalvet.
The beautiful bathroom is well designed with twin glass basins, bath and walk in shower. Adjacent is the separate toilet.
Come and explore this beautiful part of Provence by day and chill by night after a BBQ sitting around a fire discussing the days adventures under perfect starry skies. It really is A Little Piece of Heaven
At 900m St-Andre-les-Alpes is popular with the French to get away from the stifling heat of the coast. The summers are still hot, but the lack of humidity and valley breezes makes it a great place to continue your summer activities.
If you want to chill then we would recommend the superb bathing in the cool blue lake, a gentle walk to the statues of the saints on the knoll behind the house, the local markets, the Provencal food and the medieval villages nearby.
If you want a bit more buzz to your holiday then take a paragliding tandem from Le Chalvet and land in the garden or descend on one othe great mountain bike trails or hike into the hills.
If you want to be wowed, then visit the nearby Verdon gorge - Europe's largest canyon and watch the vultures soar.
You decide, chilling, adrenaline, nature and culture they are all here and we are here to help you have an memorable holiday experience with information and advice to go to all the best spots.
At this moment in time the apartment has no TV or signal for channels. - If you need one, please let us know. We do have a video recorder and TV that we can pop in.
---
---
Come and enjoy the house and love it like we do.
---
Although our group was only able to book one night here, we all want to go back for a week! An amazing place with everything you need to be comfortable. We grilled out under the stars! Unparalleled hospitality -- we got a bit turned around getting there, so we called and Mark came to our rescue and then greeted us with a bottle of rose! A couple of us also went paragliding with Mark, which I highly recommend!! A magnificent setting for flying. Thank you for an unforgettable time near the Gorge du Verdon!
---
An amazing place for an amazing holiday. Mark, the owner, is the best. The concept he made, with the sports-equipment, it was also really nice to find a stuffed fridge on arrival and so on. They even arranged a bed, chair, toys for our one year old son. The only minor thing is the smell of the water. But other than that it is great place. We can't wait to come back and bring family or friends.
---
Très joli coin pour découvrir le Verdon - les veillées au coin du feu et les barbecues parties très appréciées. Mark est très accueillant et la maison est bien située près de l'eau et au calme. Jacques
---
Appartement très grand, bien meublé. Baigné de lumière. 2 terrasses différentes une pour manger l'autre pour se reposer avec transats. Pas loin du village et seul en face de la nature. Hotes hyper conviviales
Notre plaisir. C'était génial de rencontrer votre famille. Ils étaient charmants. Je vérifierai le problème du GPS. Des excuses. Vous ne savez pas ce qui se passe avec la page airbnb. Réparera. J'ai des photos adorables pour que vous puissiez passer. Merci de me faire parvenir votre courriel. Cheers M
---
I have chosen this place as I had planned to spend my 30th Birthday in Gorges du Verdon. We had a really nice time there: convenient spot, spacious house, nice terrace. If you are looking for some adventure, there is a paragliding school only 5min by car. The only thing that was less pleasant was the water in the house: because of the location, it has sulfhur in it. Water is perfectly drinkable and harmless for your health but it has a "unique" smell though. Except that, we were all very pleased by our weekend and had an amazing time.
---