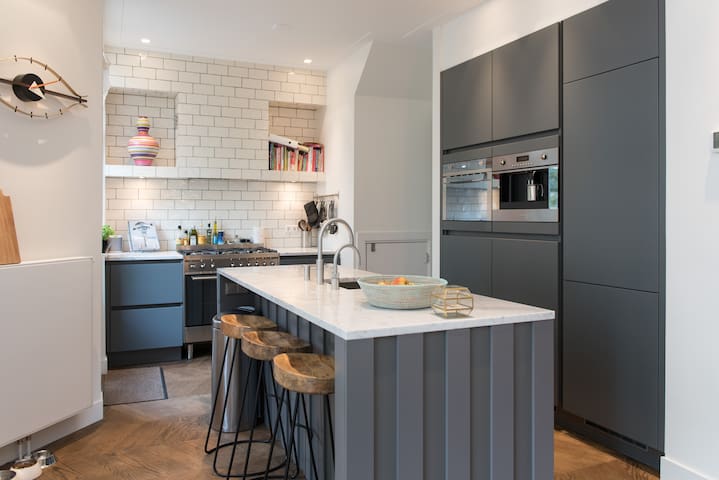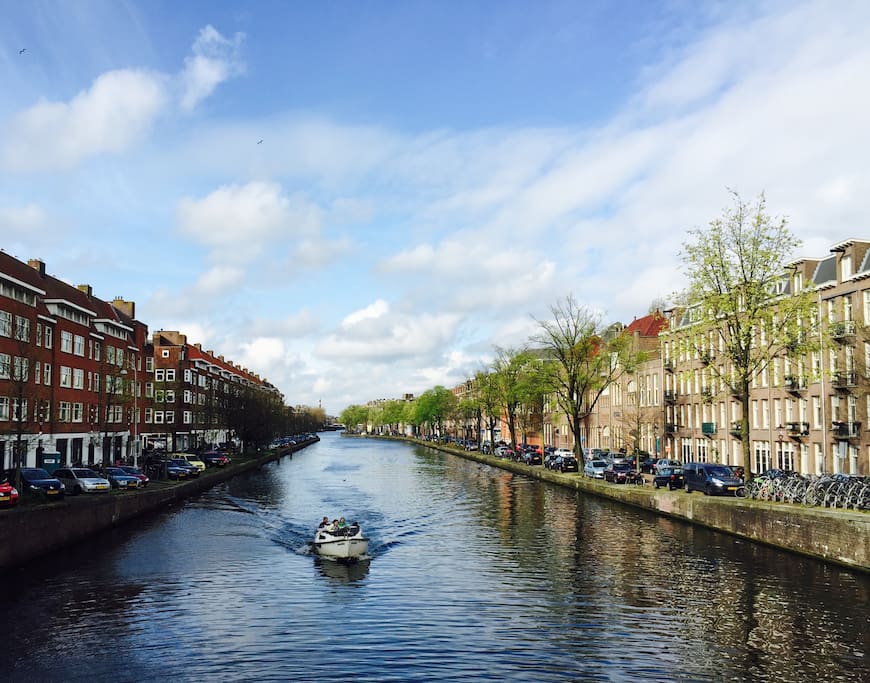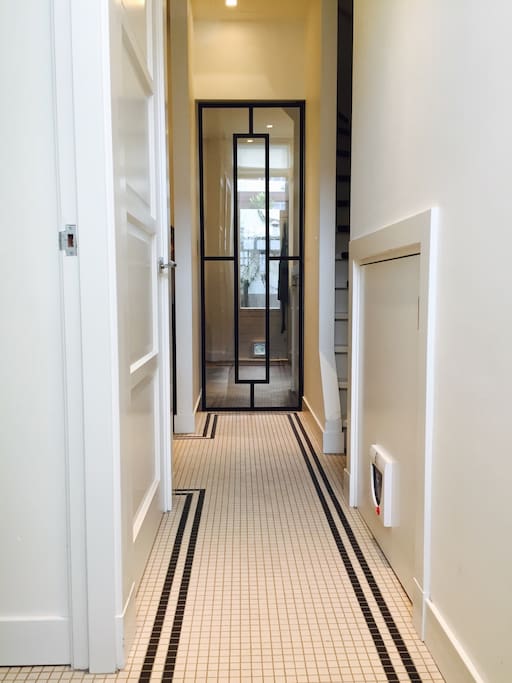 年,我们以现代复古风格装修了我们的运河。我们的家有一个花园的一楼,一楼有2个阳台和3间卧室。冯德尔公园在街对面,电车线1站在门前!
We renovated our canal home just last year in a modern-retro style. Our home has a ground floor with a garden and the first floor has 2 balconies and 3 bedrooms. Vondelpark is across the street and tramline1 stops just in front of the door!.
---
Wonderful, beautiful house in fabulous location right next to Vondelpark. Close to main tram lines, but on a quiet street. The home is exactly as the photos communicate--beautiful and spacious. Bedrooms on the second floor, living area on the first. I think they own cats, so if you have allergies, you may want to know that, though the cats are not in the home during the stay, and the home is very well cleaned! The crib and children's accommodations were perfect for our 15 month old.
---
Nina and Marcus' house at the southern tip of Vondelpark was a perfect place for my family to stay on our recent trip to Amsterdam. By big city standards there is plenty of space (kitchen and family room downstairs, 3 bedrooms upstairs), and we comfortably fit 3 adults and 2 kids. The neighborhood is great, right alongside the water and very close to 2 food markets. There are 2 tram stops within a 5 minute walk. The Vondelpark is a 10 minute walk, and there is a little neighborhood park just a few minutes ago, which was great for our 3 year old. Nina and Marcus are both incredibly nice and accommodating, and very helpful at all times.
---
Nina's place is a very nice and spacious. Easy to catch a tram to central. Many local restaurants, Aldi and Jumbo. We recommend Dragon if you like Asian fusion/tapas style. We walked along vondelpark to the central few times and that was nice walk too. Again, thank you for letting us stayed at your place.
---
This home was so comfortable for our family. Plenty of space, views of the canal and public transportation right around the corner made for an incredible visit to Amsterdam. It felt just like home for us. The photos and description of the property was very accurate and we would definitely stay again if we are to visit Amsterdam in the future!
---