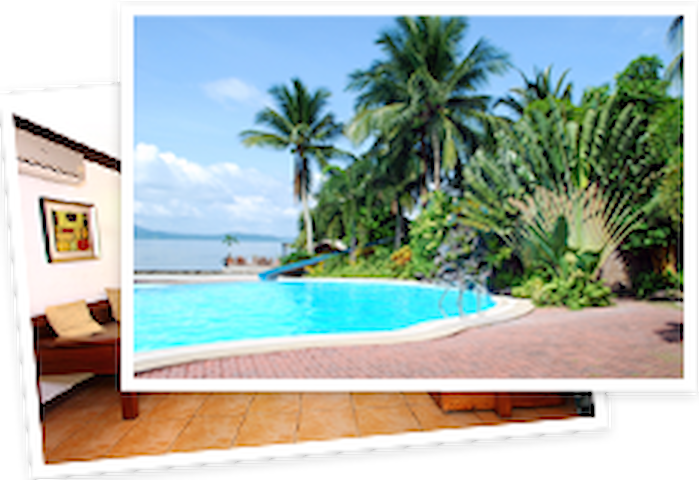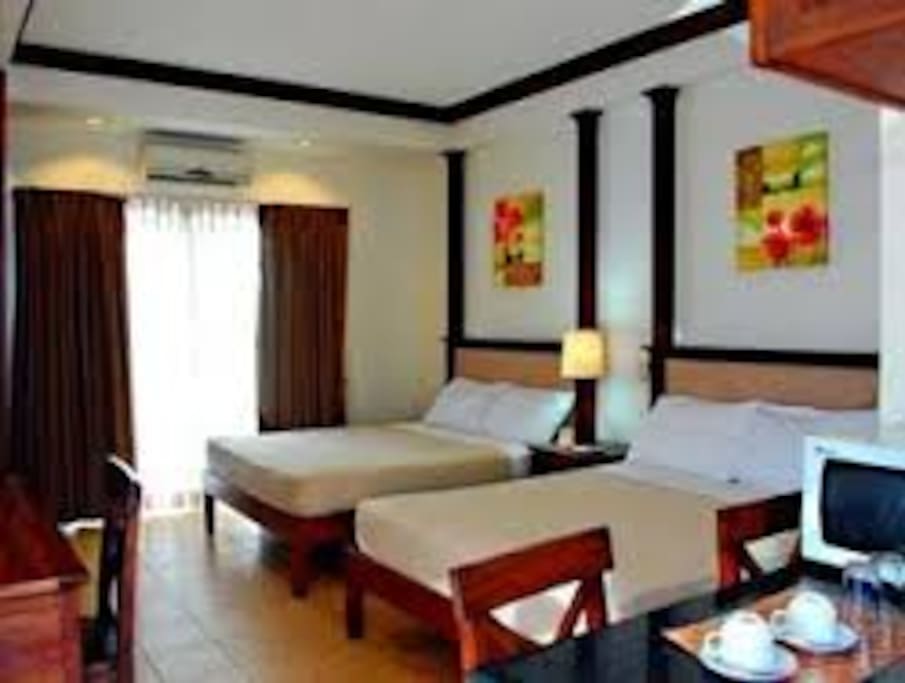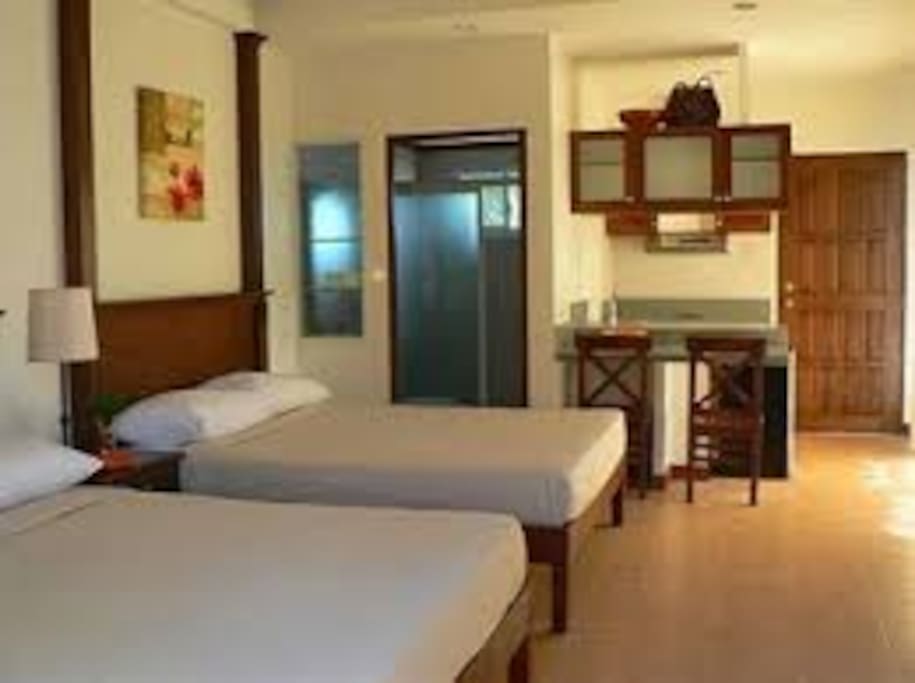 Heaven on earth... paradise near Taal Lake..lush greens, fun infinity pools, delectable dishes, family fellowship, besties bonding, God's blessings!
房源
Located in Club Balai Isabel resort in Talisay, Batangas, just 60 minute-drive from Makati, this studio unit with 2 queen sized bed is the heavenly haven for a quick or extended getaway with your loved one or family of four. Minimum of 3-day stay.
Located in a very serene, scenic and historic place of Batangas where the famous Taal Lake is up close.
All resort amenities including swimming pools, clubhouse, and the view of the famous Taal Volcano. For fees > kayaking, spa, and boat ride to Taal Volcano.
I will not be around during the stay. I will keep in touch, though, after the reservation is confirmed.
It is a private resort where only paying guests are allowed. You may check the website (URL HIDDEN)
Yes, with church and wet market.
Very near Tagaytay.
The Space
Just 2 hours away from Manila!
• 36sq m unit
• Two queen size bed
• 1 bathroom with heater
• Flat screen t.v.
• Refrigerator
• Lavatory area
• With balcony
• Basic toiletries
• Towels
Guest Access
• 3 swimming pools
• Restaurants
• Fish pool ( Dr. Fish) where small fish nibble on your feet to remove dry skin
• Butterfly garden where butterflies fly around you while you get a foot massage or pedicure
• Sports facilities. Enjoy outdoor sports such as volleyball, beach volleyball, basketball, tennis & badminton.
ACTIVITIES (with extra charge)
-kayak
-banana boat
-parasailing
-bandwagon
-flying fish
-jet ski
-Taal Volcano trekking
- Fishing

How to get there:
Option 1 : From South Super Highway (via Tagaytay)
1. Take the Sta. Rosa Exit and turn right.
2. Follow the main road leading to Tagaytay. When you reach Tagaytay, you will come to an intersection.
3. Turn left at the intersection.
4. Go straight until you see a public elementary school on your left and a road named Ligaya Drive on your right.
5. Turn right at Ligaya Drive. Follow the road down to Talisay. Please exercise caution: this is a steep road.
6. When you reach the bottom of the road you will come to an intersection. Turn left at this intersection.
7. You will pass a bridge. Club Balai Isabel is 200 meters from this bridge on the right side. If you see a second bridge, then you have gone past the resort.
Option 2: From South Super Highway
1. On South Luzon Expressway, simply go straight past the end of the highway and straight to the STAR Tollway.
2. Go up the ramp at the Tanauan City exit and turn right. You are now on the National Highway.
3. Follow the road going to Talisay.
4. When you reach the town proper of Talisay, go straight ahead.
5. Club Balai Isabel is 500 meters from the town proper on your left side. If you see the second bridge, then you have gone past the resort.
Option 3: Public Transportation
1. Go to the bus terminal in Buendia-Taft, across Atrium hotel. Bus liners Tritran and Jam offers the trip going to Lipa,Tanauan, Batangas City.
2. Take the bus with the sign board Lipa, Tanauan, Batangas City. It will cost you around P70-P80 pesos per person.
3. Get off at Tanauan town proper bus terminal. Once you get off, you will see the tricycles beside the bus terminal.
4. Take the tricycle and ask the driver to bring you to the Talisay jeepney terminal besides Mc Donalds Tanauan. It will cost you P8 per person.
5. When you have reached the jeepney terminal, take the ride with the signboard TALISAY. It will cost you P 20 per person.
6. You will reach the town proper of Talisay, the jeep will stop near the church of Talisay.
7. Take the tricycle at the terminal near the church where you get off. Ask the driver to bring you to Cub Balai Isabel. It will cost you P8.00 per person, if you wish to take the trip alone and not wait for other passengers, be prepared to pay P 24.00.
8. The tricycle will bring you to Club Balai Isabel.
---
I am currently employed and I am hosting to gain entrepreneurial experience. Family-oriented, fiercely professional and perfectionist is how i can describe me.

You are my guest and I am honored to host you. You are my priority as you deserve to be assisted and attended to in a timely and competent manner.
I just want an open communication where there is an avenue for feedback both ways. I may be busy at times but when you need me, I will always get back to you the soonest time I can.

I will try my best to make you feel at home in my humble apartment and would welcome any suggestion to help me improve anything about it and my hosting. My place is a labor of love as I personally see to it that everything is in place and clean, your basic needs are provided and your comfort is prioritized.

I practise fairness and honesty in all transactions, as I can give no less. Fairness is when one gives what's due to the other person. In my case, I would try and walk the extra mile to support and help your and your company, my valued guests and friends, and ensure that your stay will be one of the most memorable and most magical you had and will ever have.

Thanks to you. God bless.