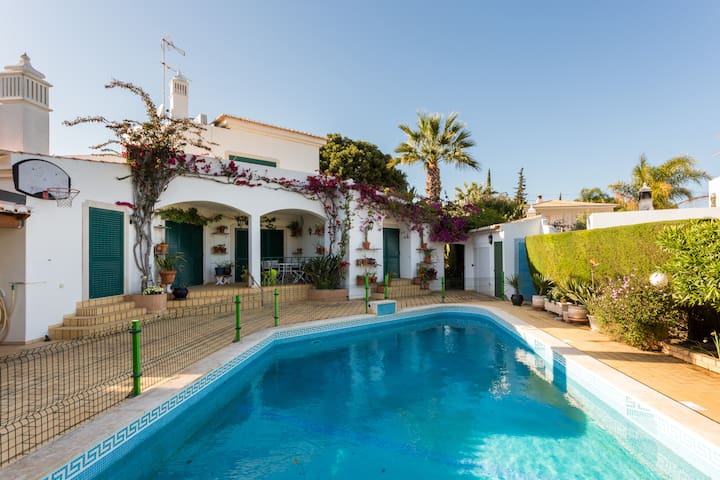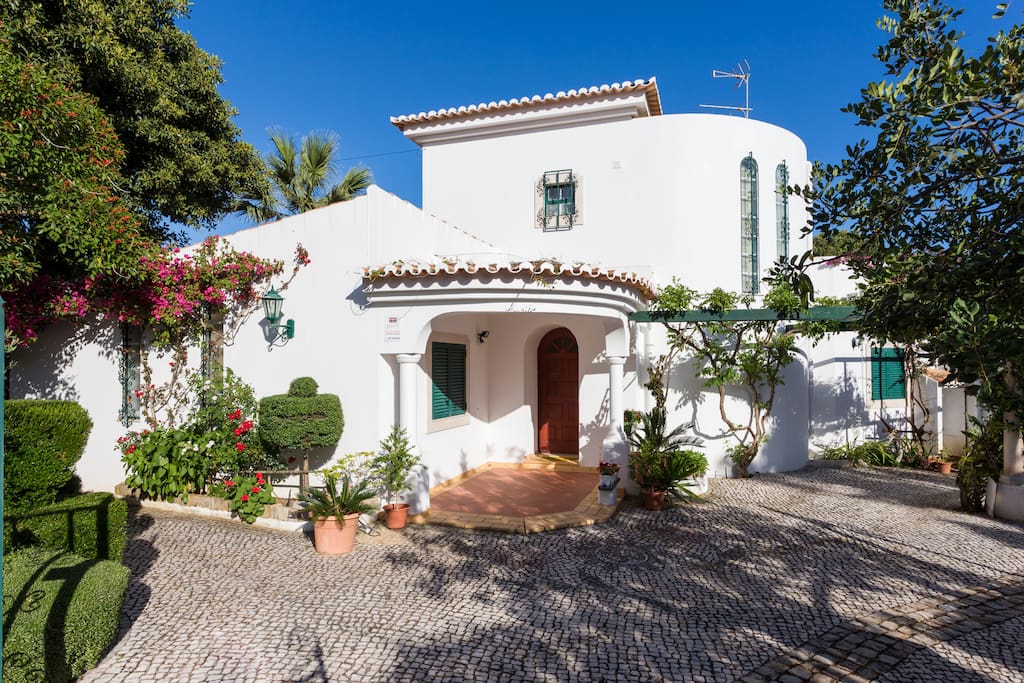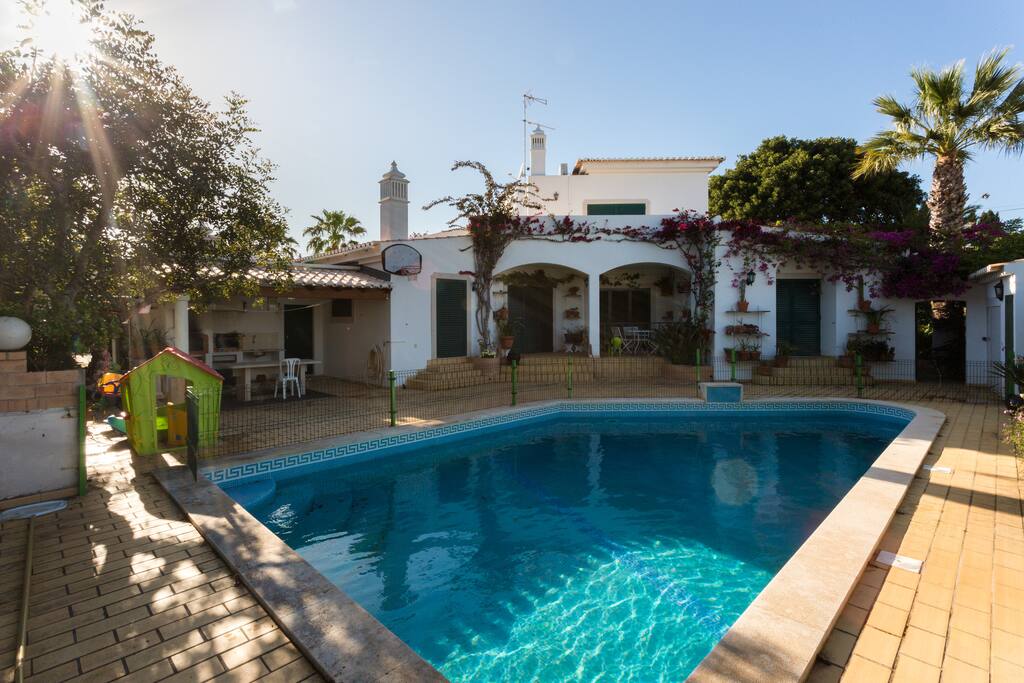 Moradia fantástica num bairro sossegado, optimo ambiente familiar a 10 minutos de carro até centro da cidade de alvor e de portimão e praias do algarve, moradia com piscina e um jardim lindo.
Perto do golfe e praticas de varias actividades nauticas.
---
We spent 2 weeks in Sandra's house in august 2017. The house is great and was bigger enough for the 10 members of my family. There is everything you could need, and it is very clean (the housekeeper came during our stay). As it is not close from the beach or other ponts of interest, a car is needed. Otherwise, there is a very nice swimming pool. Perfect to relax in family! Muito obrigada!
---
This is a really sweet vacation home that clearly has hosted family get together for many years. It's not pretentiously decorated but quaint in a traditional Portuguese style, just enough of everything that you need to feel comfortable for your stay. We stayed there for 2 weeks with a two-year-old and a six-year-old and were very comfortable. There are kids toys for the pool and kids toys in the area so we didn't need to bring anything which is nice because we came from the United States. The gate around the pool was wonderful because I didn't have to worry about the kids falling into the pool if I wasn't right there. What you can't see from the pictures the entire house is surrounded by a garden and orchard with fruit trees and grapes. We would go to the garden every afternoon to pick fresh fruit which was pretty magical, even for me. This house is on two lots so there is a lot of places for the kids to play and discover. It's about 15 to 20 minutes away from many of the beaches or towns you'd want to go to. Grocery store was 12 minute drive to Portimao. One thing worth noting is there are dogs in the neighborhood that bark at night so they can get a little wild around the full moon. But all in all I wasn't too bothered by it. In regard to layout of the house there are three bedrooms downstairs closer each other and then a suite upstairs that's a little bit more separated. This is really nice because we had our in-laws come and stay and they weren't bothered by the chaos of our mornings. There are a lot of bathrooms in this house three full bathrooms and then a small half bathroom outside near the pool. This is really nice for larger groups. The best space is the barbecue area which is where we spent most of our dinners. Right next to it is a small turtle pond that kept the kids entertained. All in all this is a beautiful home that seems to have been in a Portuguese families home for a while. I felt like there was a lot of magic in this house and it was a wonderful place for a family stay.
---