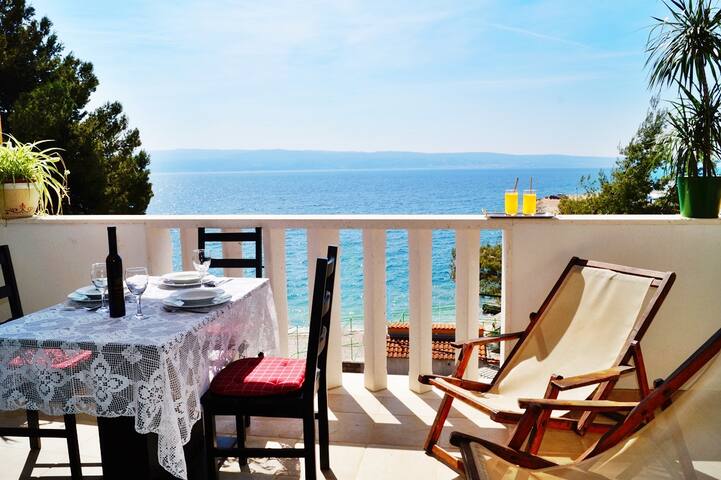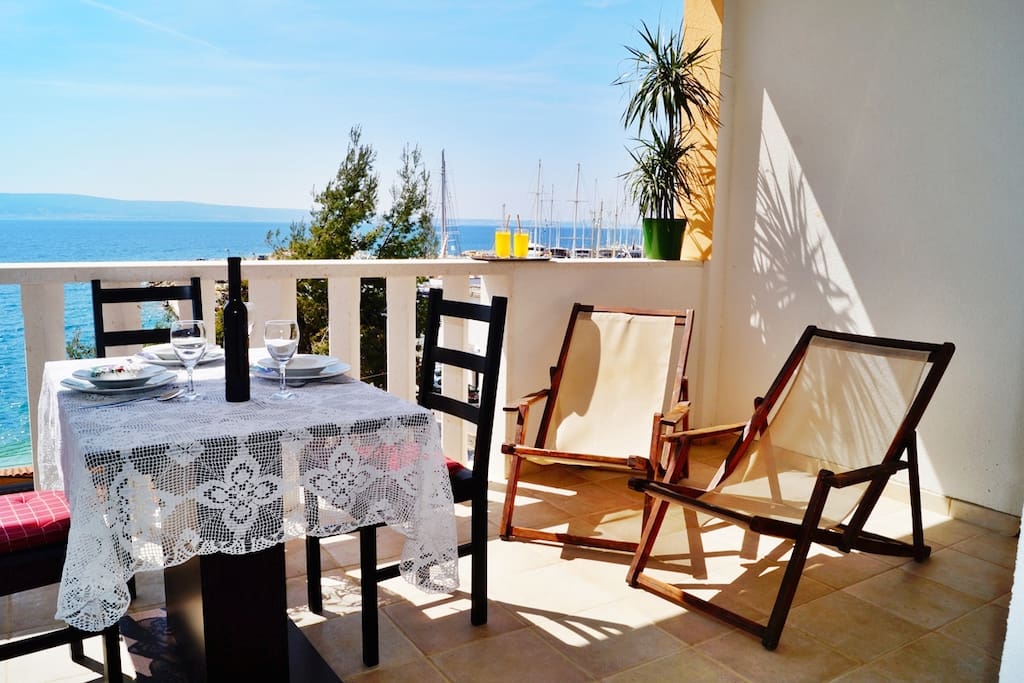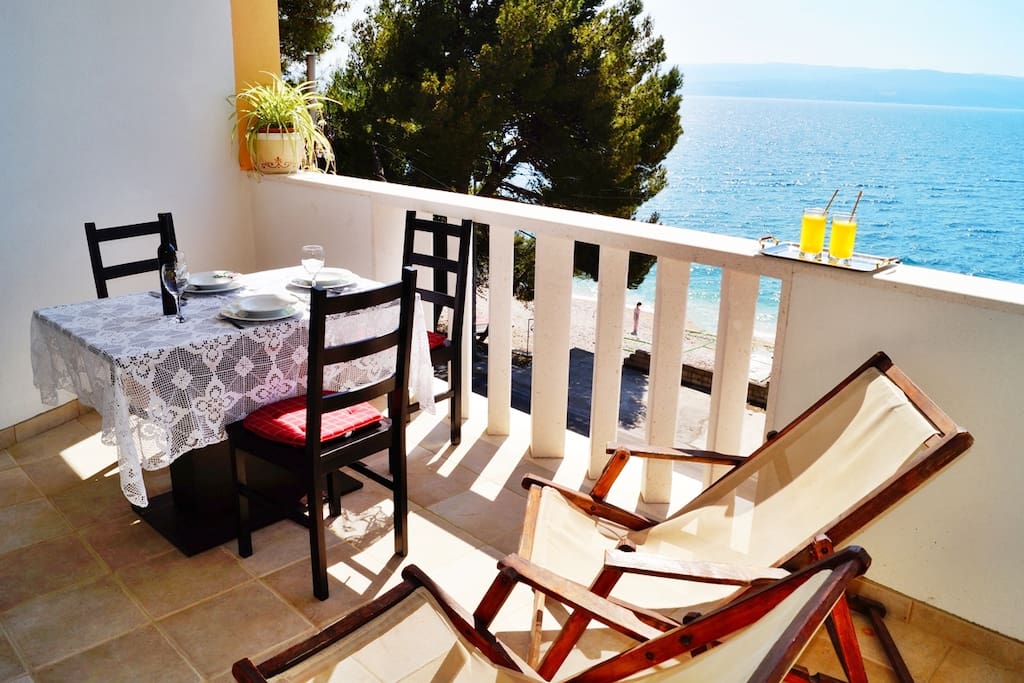 房源
The apartment is located next to the pebbled beach on the way from Split to Makarska. From the historic city of Split and the palace of the Roman emperor Diocletian is 16 km away, from the old pirate town of Omis is 9 km away, and from Makarska is 45 km away. The apartment is located 27 km from the airport and 16 km from the port (for a day trip on the Adriatic islands and Hvar in particular).
Split and Omis offer numerous opportunities for high quality entertainment and recreation. If you are more interested in sport activities, then gives you the Cetina Gorge for many possibilities as rafting and canyoning (several times a day tours can be arranged). Departure is from the city of Omis. A rafting trip takes about 4-5 hours. Participation is open to adults of all ages and children over 8 years. Restaurant Radmanove mlinice, it is just 6 km from Omis into the Cetina Gorge. The restaurant is located outdoors in an old mill, it's an excellent place to eat trout. About 65 kilometers from the apartment is National Park Krka, which is among the finest and most attractive in Europe.
The apartment is located on the second floor of the domestic tourism building, facing the sea with sweeping views of the islands from the terrace. The beach is 30 meters from the house, so that our accommodation offers a full day to enjoy swimming, fishing and other water sports, and is very suitable for families with children. Car parking is provided and free of charge. Very close to apartment is market, restaurant, cafe and beach bar and a bus station, and along the sea is promenade ideal for long walks. Each guest gets free welcome drink and a smile to make your holiday perfect. Welcome!
---
Super logement situé entre omis et split. Pour faire différentes activités c'est parfait. Vue sur la mer, plage en face de l'appartement. Très beau logement hôte super accueillante! Petit bémol un peu de circulation et du coup de bruit de fond mais ce bémol est complètement oublié par les qualités du logement. Je retiens cette adresse si je dois repartir en Croatie!
---
We loved Ivana's appartment and the location. Even though it is next to a main road the area is so peaceful it didn't matter to us at all. The appartment has everything you need with beautiful views. You are also very close to lovely beaches. We only stayed two nights and this was not enough, we were sad to leave. We would definately come and stay at the appartment again. Naomi and Holly
---