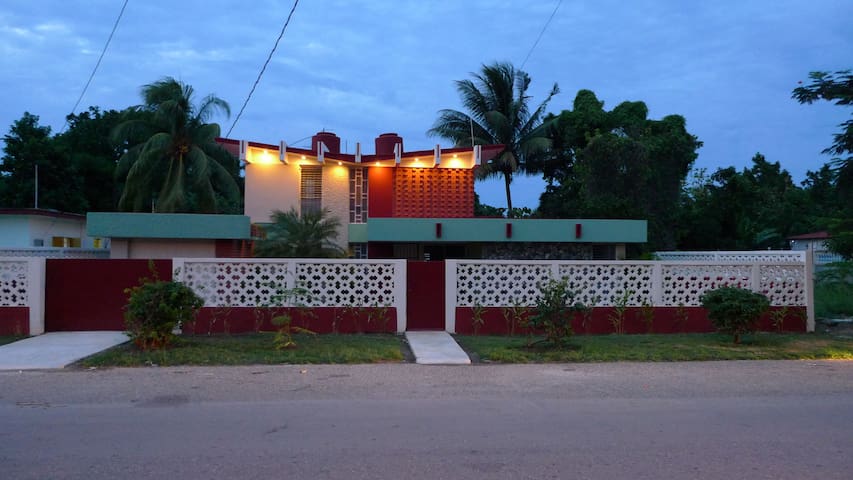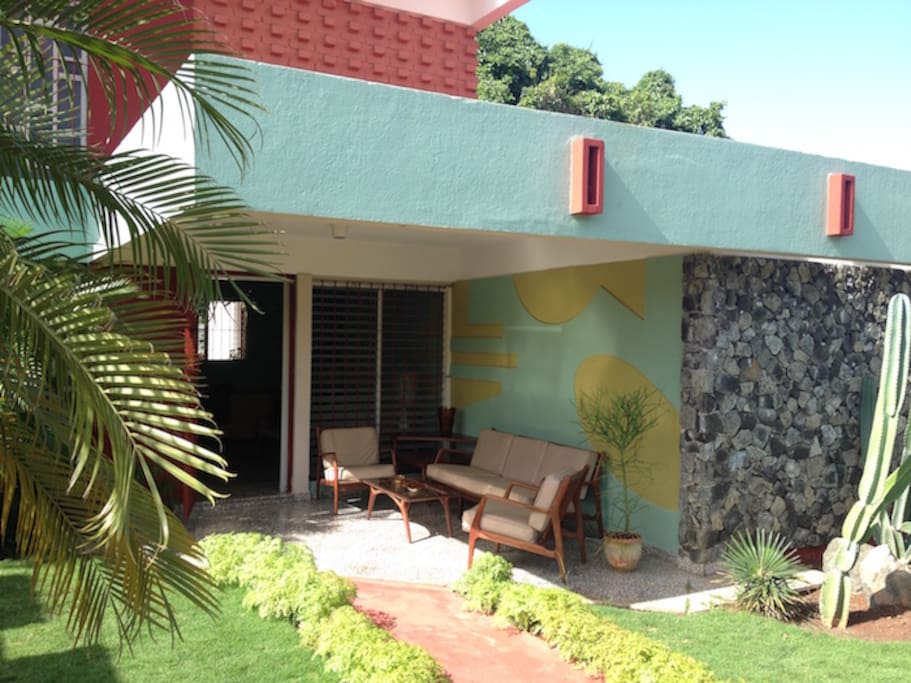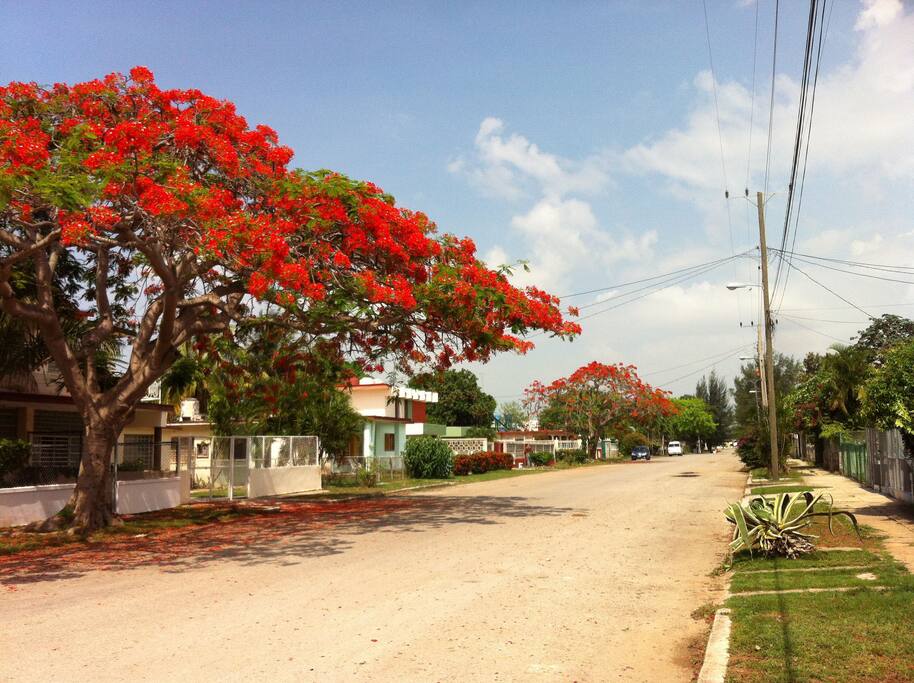 60年代的私人房屋由Emilio Castro。最近刚刚恢复了残酷的风格。它有一个花园,一个格子墙,被郁郁葱葱的热带植被包围,它的两侧是火树,名字叫做街道和房子
---
---
---
---
Obligaciones del inquilino:
El inquilino se compromete a respetar las NORMAS DE LA CASA que a continuación se detallan:
1.- Cuidar la casa y de todas las pertenencias que en ella se encuentran.
2.- Respetar a los trabajadores de Flamboyanes House.
3.- No se admiten drogas, prostitución ni faltas de decoro hacia el personal de Flamboyanes House y su vecindario.
4.- Respetar al vecindario y no poner música con altos decibelios de volumen a partir de las 12:00 horas de la noche.
5.- Entrega de un depósito de 150 USD, EUROS o CUC con el find e hacer frente algún desperfecto o similar durante su estancia en Flamboyanes House.
6.- Flamboyanes House no se hace responsable de las actuaciones poco decorosas o ilegales de los inquilinos.
7.- Se requiere una fotocopia del pasaporte del inquilino.
Derechos del inquilino:
1.- El inquilino tendrá derecho a DISFRUTAR DE LA CASA y de todo lo que en ella se ofrece siguiendo indicaciones del personal de Flamboyanes House.
2.- El inquilino tendrá derecho a la DEVOLUCIÓN DEL DEPÓSITO una vez finalice su estancia en Flamboyanes House y se compruebe que no existe ningún desperfecto o pérdida en la misma.
3.- De existir algún desperfecto o pérdida el personal de Flamboyanes House lo valorará económicamente tomando como referencia el inventario general de la casa para establecer si se retiene una parte proporcional del depósito o la totalidad del mismo.
---
---
---
Antonio Cervera, director at art travel SENSE, is a specialist in cultural heritage and contemporary art, with over fifteen years' experience in managing art galleries (C5 Colección, Factoría Compostela, Factoría Habana and A Chocolataría); organization, coordination and management of groups' of collectors tours to Havana, biennials, contemporary art fairs or cultural events of international relevance in Europe, America and Asia.
Director of the gastronomy experimentation lab, GastroLAB. Writer in g & e, Print and Art Edition Magazine. Curator & Art Dealer. During over four years he has been developing an intense cultural work in Scotland and in Cuba.
语言:
English、Español、Italiano、Português