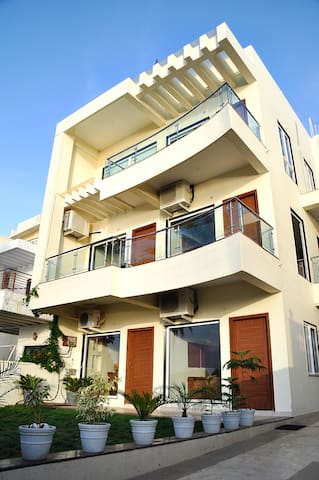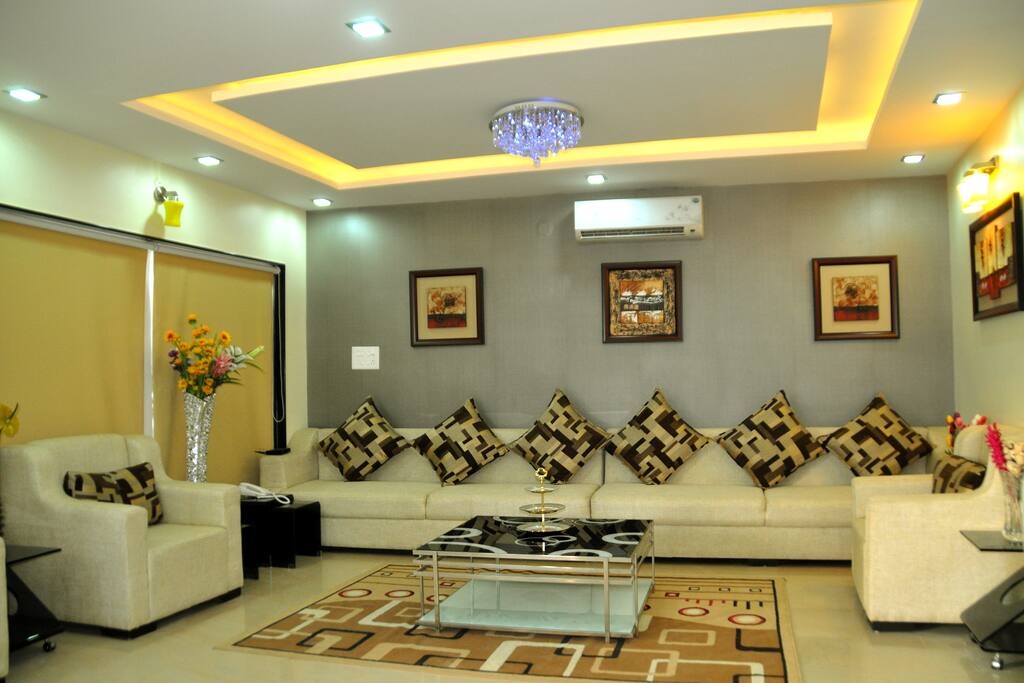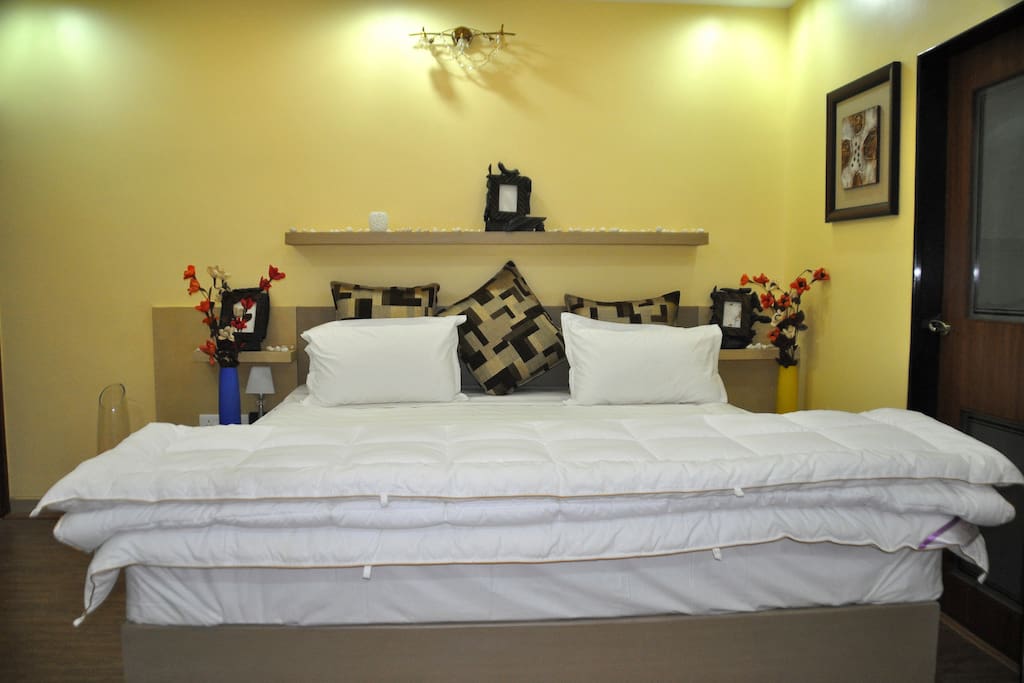 ---
---
---
---
TBG is an outcome of coming together of like minded people with a desire to provide innovative accommodation and hospitality services in Bhopal. The promoters of TBG are a group of prominent people with their roots in Bhopal. They have witnessed the growth and the transition of the city. The idea of TBG stemmed from the usual observation stating that Bhopal lacks in conceptual accommodation. Thus, TBG was incepted with the purpose of providing crisp comfortable and value for money services. It moves a step ahead by also providing engaging services to their guests. TBG makes provisions for services like food, transportation, bookings etc but their uniqueness lies in customized planning for the patrons. TBG organizes tailor made trips, theme parties, corporate stays & business parties etc. All is possible at TBG.
---
---
---
We had almost given up on getting a decent room in Bhopal, when it was recommended that I look up AirBnB and found TBG. The photo's were very impressive, but we were still skeptical till we arrived at the property. But before we did - I spoke to Ranjay and was surprised to find such an amazing host - who not only went out of his way to check whether we needed transfers (we were two girls traveling), but also accomodated our third friend staying with us at a minimal charge at the last minute. The place itself is in a quiet corner with an amazing view of the Big Lake (Bada Talab) and our room was phenomenal (a suite with a sitting area and a huge bedroom with closet space next to a nice bathroom. We stayed for three nights and experienced a feeling of being in a good friends abode rather than a hotel. The staff are a lovely bunch of people who are always happy to assist with all tasks minial or otherwise. Its a safe assumption that we will be coming back to stay every chance we get at TBG. A big thanks to everyone their for making our first trip to the City of Lakes an unforgettable and eagerly repeatable experience.
---
Don't add years to your life
Add life to your years.

A very strong believer of the above, I am a Bhopal based entrepreneur with a long background of hospitality and travel. Very passionate about my birthplace Bhopal, I am always looking at ways to contribute my bit to the prominence of this city.

Often labeled as a dull city and very wrongly so, Bhopal is a place of possibilities. It's a clean canvas to explore and capitalize. I proudly state that there has never been a dull moment in my life.

I believe in working hard and partying harder. I love to have adventure trips and socialize. I am crazy about my Royal Enfield Classic and it is a must for me to rake my children out for rides every Sunday. Sounding clichéd but true my family mean the world to me. My adorable kids, their mother and my mother are my greatest strength.

Cricket, Squash and lakeside drives are my other interests and I am a movie freak I love drama on screen as much as I love it in life. I am a foodie and a travel buff. I cannot imagine my life without it.

I am a no-nonsense and upfront person. I have no hang-ups, no biases, I live well and wish the same for all. I hate complications, for me life is interesting and I keep it simple.

语言:
English、Hindi