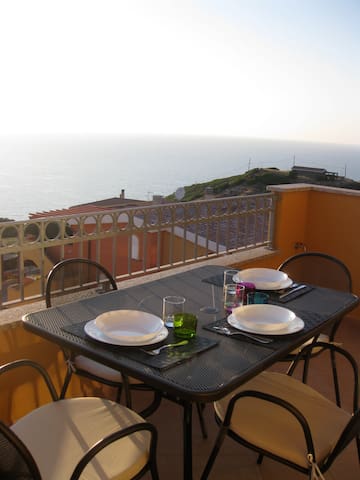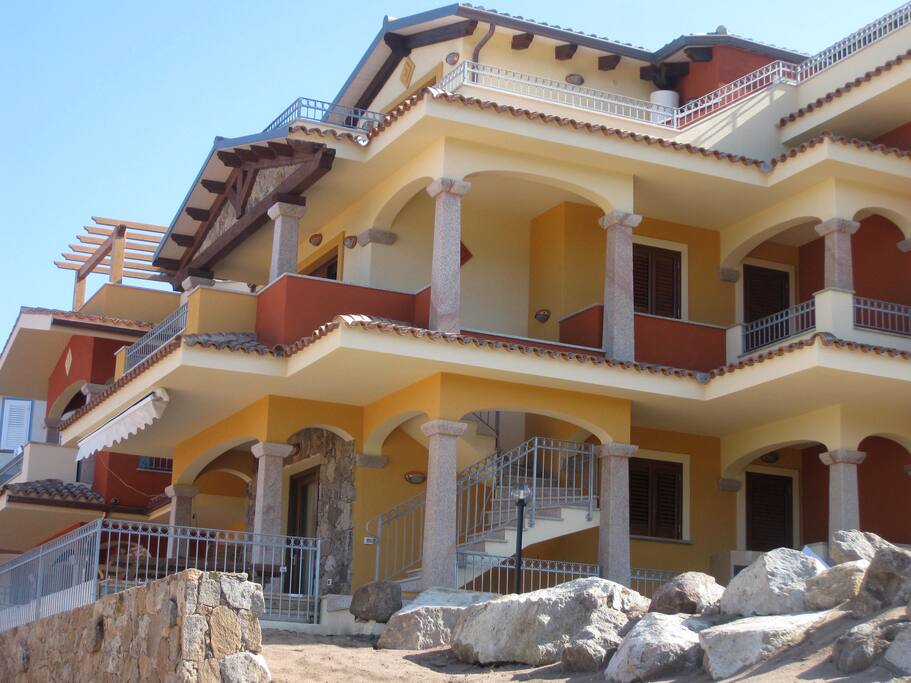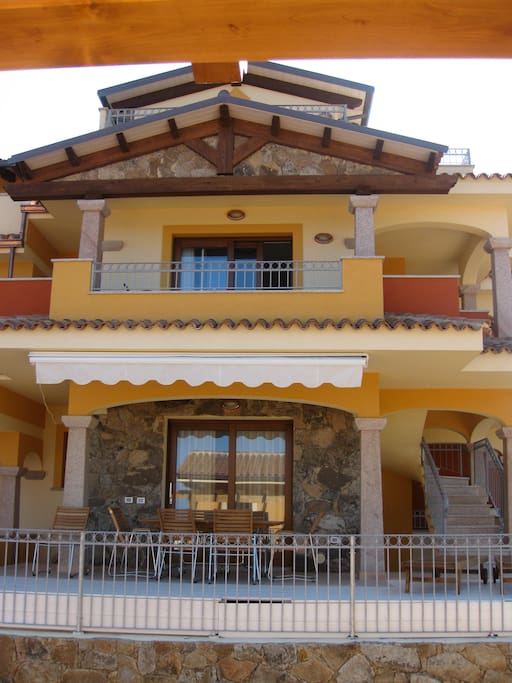 房源
Beautiful apartment with sea view, located in Sardinia near Castelsardo on top of a hill, and only 700 meters from the beautiful beach of Cala Ostina,
The apartment includes a living room, master bedroom, another room for three (consisting of a bunk bed and one single bed), bathroom art with a large shower, terrace for the exclusive use for your al fresco dining at sunset, strictly sea view.
The apartment is also equipped with TV, washing machine, air conditioning and private parking. E 'can also rent linens, cook and beach towels.
Our guests are given the opportunity to enjoy a convention activated with a hotel not far, for the use of the pool and beach.
The nearest airport is Alghero, at about a 45 minute drive, while the ports of landing for the ferries are those of Porto Torres (30 minutes), and to Olbia (one and a half away). The apartment is located halfway between Stintino and Santa Teresa, and now also comes in a beautiful location to the VIP of Porto Cervo.
---
Experiència molt negativa! L'apartament no tenia rentadora tal com s'especificava a la descripció. L'amfitrió es va desentendre completament quan li vam dir i quan els vam exposar el cas a Airbnb, ells tampoc van aconseguir comunicar amb l'amfitrió. Era molt més petit del que semblava a les fotos, a més tenia un quartet tancat amb clau i les escombraries s'havien de tenir al menjador (No passen tots els dies a recollir l'orgànic) i quan arribaves per la tarda amb tot tancat podeu imaginar l'olor que desprenia. L'equipament de la cuina si diem que era escàs encara el sobrevalorem. Ni micro, ni forn, ni tasses de cafè, els estris més que escassos. La vista sí que era bona, però tampoc podies gaudir de la terrassa perquè al matí s'omple d'abelles quan intentes esmorzar, al migdia hi cau un Sol de justícia i no te cap toldo ni para-sol ni res i a la nit a ple agost tampoc s'hi està a gust degut a l'aire fred i humit que sempre hi bufava. Si penseu anar a Castelsardo que és un poble molt bonic, més val que trobeu un altre allotjament.
The clients are very very bad and was a not good experience for us, never have this kind of client in our apartment who is new. My apartment is 90% more high level of the other apartment in Castelsardo because i know very well. Who write Xavi is lies and i hope to don't have any of this king of guest in my apartment before Xavi all the people are happy, strange.....
---
The View is amazing in a very peaceful And quiet area. The appartement itself is very modern And Well built, we were feeling at home. Mattress are confortable. I Will just advised to have a car otherwise you cant really do much. A keetle And toaster would be great to add in the kitchen otherwise its really Nice And modern place! This is exactly what were after for full privacy And unbreathtaking View Thank you Alberto !
---
Alberto gave us very good directions to the apartment and made all the arrangements for someone to meet us there, even despite our late arrival. The neighbourhood and neighbours were quite friendly and we felt very safe. The view on the balcony was breathtaking, especially at sunset! We had a minor issue with the shower drain being clogged on our arrival, and the hot water heater was noisy at times throughout the day, but never at night and it did not prevent us from sleeping. Overall it was what we expected, very good value and all we needed for our stay. Our only regret was not being able to spend more time there!
---
Ciao sono Alberto e sarei contento di ospitarvi in uno dei miei bellissimi appartamenti in Sardegna.