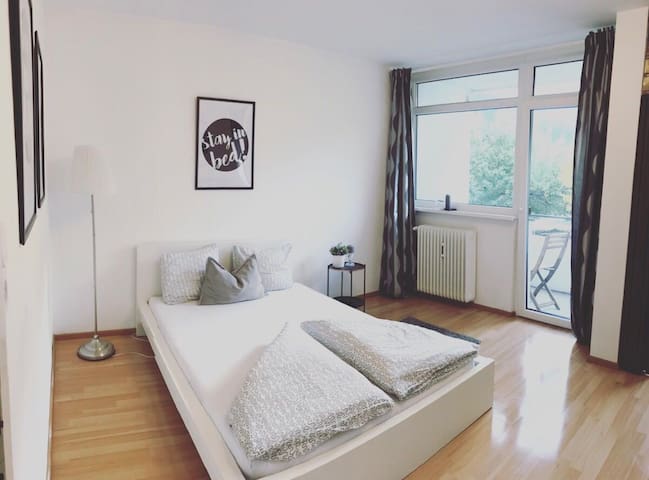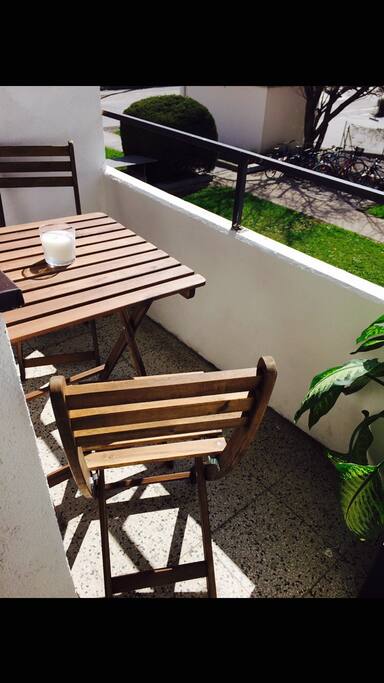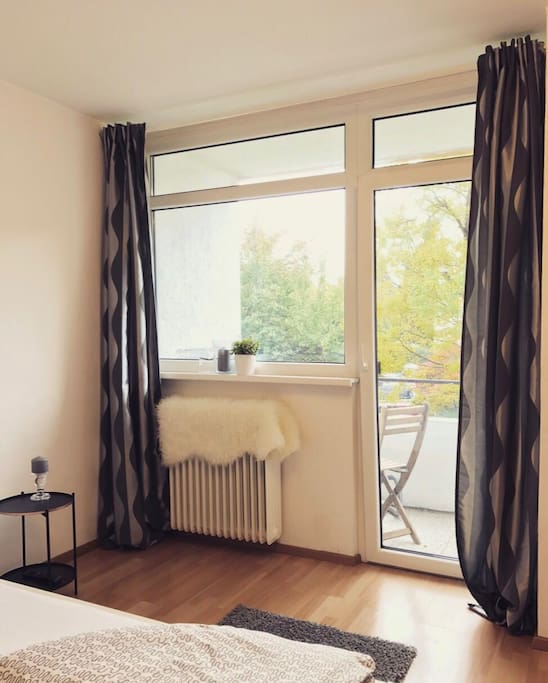 舒适而现代的家具 一室公寓设有阳台,距离因斯布鲁克市中心仅有3站(3分钟)。 公寓是短期或长期住宿的理想选择,单独或成对。设备齐全,让您在逗留期间感觉宾至如归!
Die gemütliche und modern eingerichtete
1-Zimmerwohnung mit Balkon ist nur 3 Busstationen (3 Minuten) vom Herzen Innsbrucks entfernt.
Die Wohnung bietet sich ideal für Kurz- oder Langzeitaufenthalte, alleine oder zu zweit, an. Sie ist komplett ausgestattet, damit Sie sich bei Ihrem Aufenthalt wie zuhause fühlen werden!
房客使用权限
Zugriff auf das gesamte Inventar
与房客的互动
Immer erreichbar für Gäste
Manuel was not available but a friend of his who lives in the building met us at the door. He set us up - including WIFI - and told us we could get in touch with him should we need to. The space was small but adequate for the two weeks we were there. Although I did suggest a few more items for the kitchen. There is no oven and the fridge is a small under the counter type. With a very good supermarket just five minutes away were were able to adjust our buying habits. There is also a nice balcony that gets early sun. And the mountains can be seen from the balcony as well as the kitchen window. The building is part of an apartment complex that is typical for Austria - I called it early Eastern Bloc housing as it is very plain but with a nice green area around it and nice neighbors. We found that although Innsbruck is a remarkably beautiful city housing within the city limitsis rather uninspiring. It is a 2 kilometer walk into the old town center from the apartment but within 5 minutes you can be walking along a beautiful tree lined promenade. When you get to the river to begin your walk there is a pedestrian bridge so you have a choice of either side of the river to walk along. And the walk is absolutely beautiful - especially in the autumn when the air is crisp and the leaves are turning. And the walk back after a day in the city is a good way to walk off the food and dessert you just enjoyed in town. It's also a good idea to take the funicular up towards Nordkette or the STB tram to Fulpmes. And if you like to hike the hills are laced with hiking trails. Info on these things including where to get on these things is readily available at the very good Tourist info center in the Aldstadt. Innsbruck has some very nice museums and one that doesn't get much mention is the small Bell Museum and foundry out near the train station. It is run by the Grassmayr family who have been making bells there since 1599. The proceeds of making the bells was particularly interesting. Innsbruck is perhaps the most beautiful setting for a city I have ever encountered. And no words can do it justice - you have to be there and be humbled by the landscape to get it. It is also small enough not to be overwhelming.
---
The apartment is very small, and a long ways away from anywhere you would want to be in Innsbruck. It's about a 30m walk to get anywhere worth seeing. The towels were hand-towel sized, the refridge door would come off when opening it. the "welcome" was so rushed he might as well have just thrown the keys at us. Apartment also had some strange smells. sorry, I don't normally leave negative reviews, but, was a place I would definitely not stay again. building is also this communist era concrete block in bad condition.
---
Manuel's apartment was as described. It was a short walk to the downtown, and in a decent area. We were able to find street parking at night nearby. Manuel was responsive to our Airbnb messages, and his friend met us to check in. We were running 30 min late due to traffic on the road and they were flexible with the checkin time.
---
Manuel was a great host! I was late arriving in Innsbruck, driving down from Munich. After several text conversations with Manuel, we both agreed that the best thing to do was to leave the keys to his apartment with a neighbor. The neighbor was waiting for me when I arrived. Everything went as planned. I was using Innsbruck as a central location from which to explore hiking locations in Garmisch (to the west) and Berchtesgaden (to the east). Manuel's apartment was exactly what I was looking for. The apartment was in a safe neighborhood, about a mile or so from the city center. The apartment was nice and clean, with a very comfortable bed. The apartment is also very affordable. Everything was as advertised. Manuel was very accommodating, as I have said. He was very responsive to my texts. All in all, I had a very nice stay in Innsbruck. Thank you, Manuel!
---