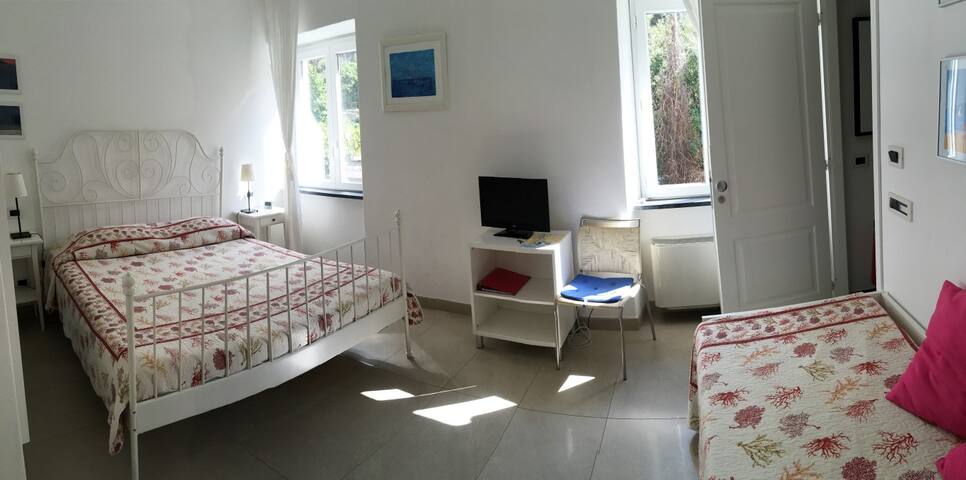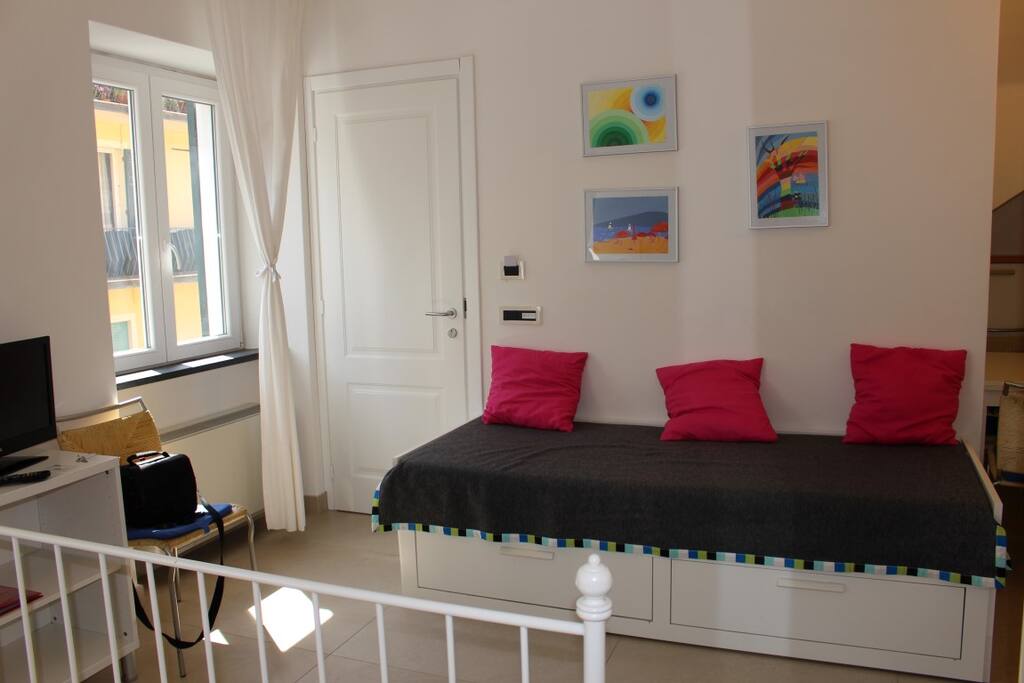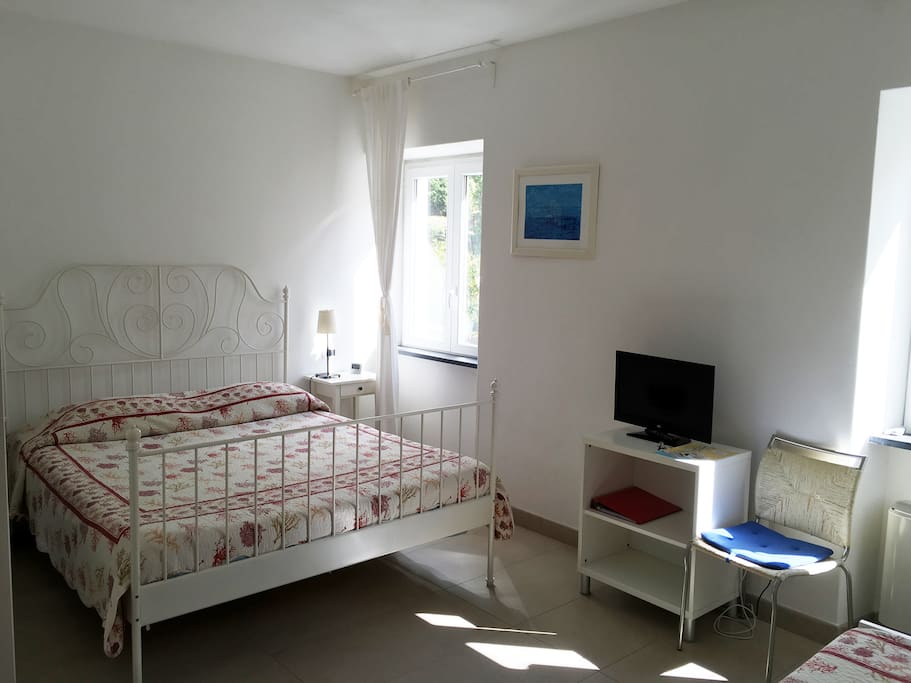 Studioflat with kitchenette, close to Levanto train station (250m) where you can catch trains to visit Cinque Terre Area,far 250m from the pedestrian area and 600m from the sea.
Consumption, initial bed linen and towels, final cleaning are included in the price.
NOTICE: We don't provide any kind of detergent
房源
Studioflat with kitchenette, for 2 people close to Levanto train station (250m) where you can catch trains to visit Cinque Terre Area,far 250m from the pedestrian area and 600m from the sea.
Private bathroom, tv, air conditioning,heating, wireless connection, washing machine, dish washer,microwave,safe, kettle, fridge and electronic access.
Consumption, initial bed linen and towels, final cleaning are included in the price.
NOTICE: We don't provide any kind of detergent
房客使用权限
It's not allowed to smoke
---
Hosts were incredible and the place was way better than we had expected. We had an issue with the internet and they pretty much resolved it in a matter of minutes for us. You will not find a better place to stay at in the Cinque Terre area than Levanto. Train station is at most a 10 minute walk away and you can catch a train to all 5 villages. The place has a full kitchen which helped us save a couple of bucks and the AC worked wonders and was a God send after a full day of being out and about. Levanto itself is actually a very nice town with quite a bit to do and has a beach that is actually pretty nice as well. All in all this was the best place we stayed at during our trip to Italy. Oh and it has a washing machine too so we were able to head back to Rome with clean clothes!
---
I really enjoyed staying at Le Caravelle 2. The room was perfect for one night, and I only wish I had been able to stay longer. It was a great place to stay for exploring Cinque Terre. I booked at the last minute and couldn't find a place within the Cinque Terre, but Levanto was a nice town and a short train ride to Monterosso. The bed was very comfortable and the room was clean. We also appreciated the washing machine. I would recommend this place to anyone visiting Cinque Terre or Levanto.
---
Let Caravelle was a wonderful BnB! Elisabetta's husband Manlio was gracious and friendly. We were traveling around Italy for our honeymoon and booking accommodations as we went because we didn't have a set itinerary. They were so helpful and flexible! They were so sweet and upgraded us to their best room, which was beautiful! Amazing skylights with gorgeous views of the mountains. Nice clean room. So many amenities: kitchenette, laundry, safe, AC (but we didn't use it/need it). I cannot recommend this place enough. We will definitely be coming back, we fell in love with Levanto.
---