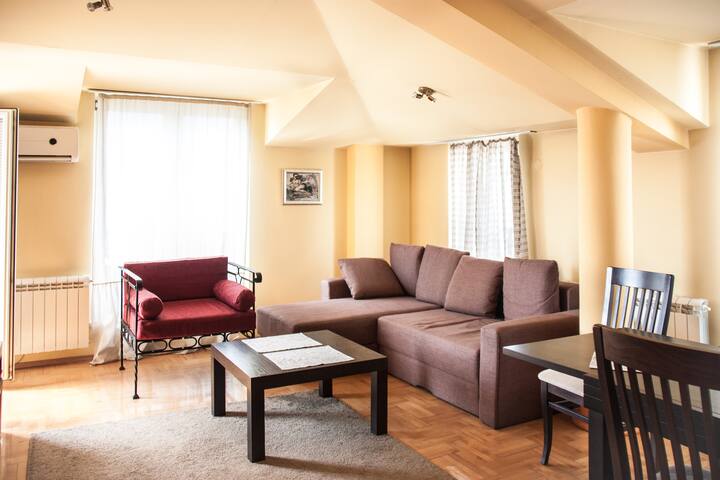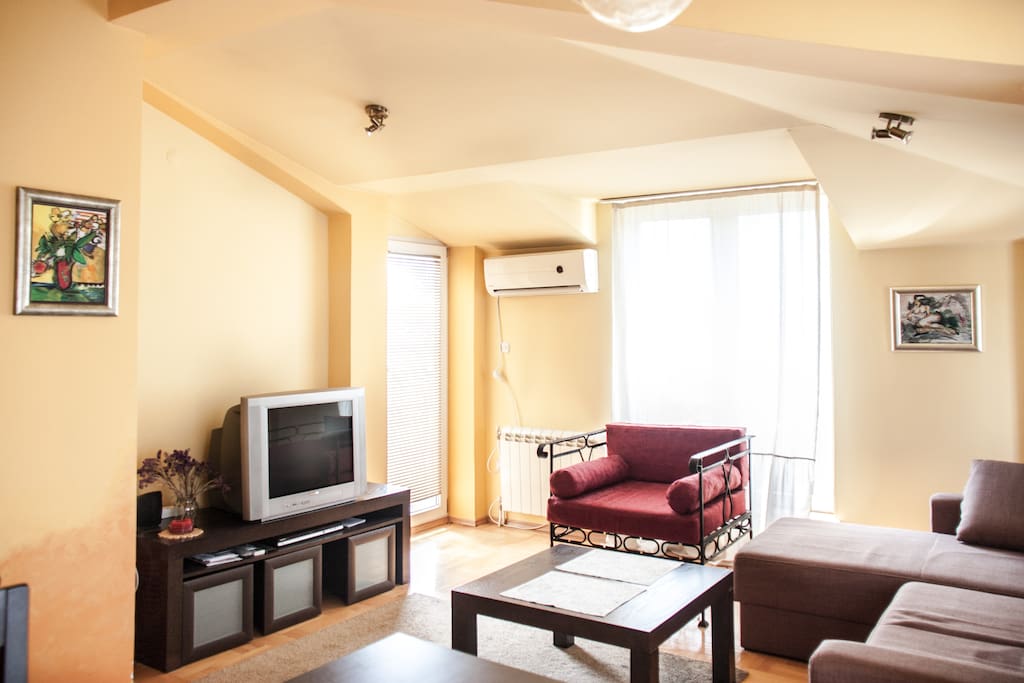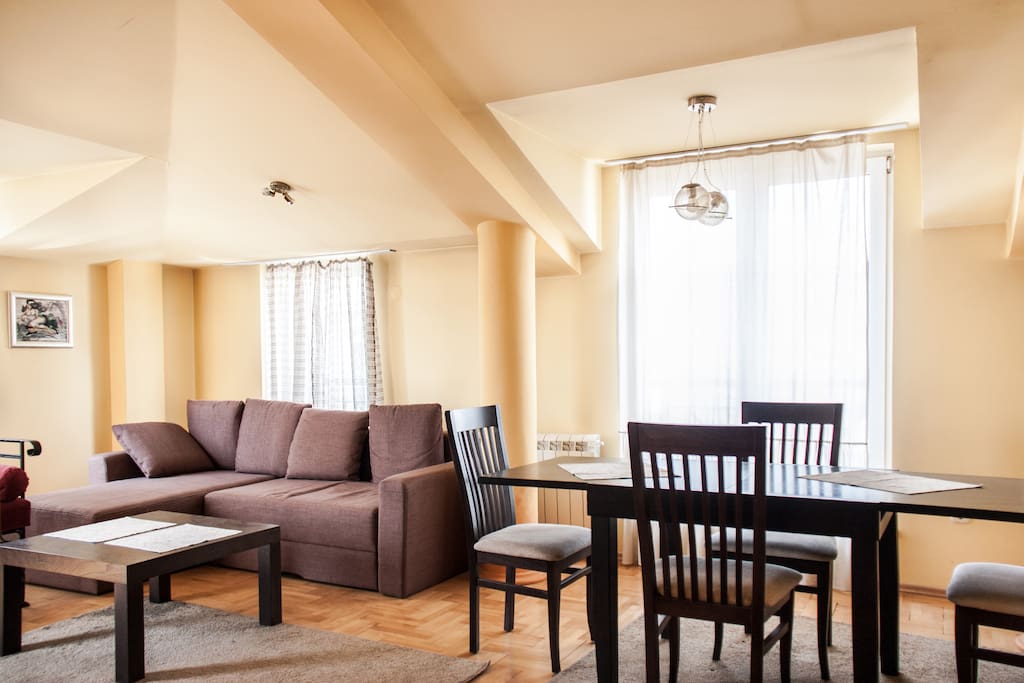 My husband and I stayed here for one month, and had an excellent time. The apartment is exactly as described - VERY spacious and well equipped. It's very quiet and has a beautiful view from the large balcony. It was nice having A/C because we found ourselves in Skopje during 45C weather. The Internet worked very well, and there is excellent cable TV with English options, which is always nice. The hosts are very communicative, and responded quickly to any questions we had. Location is also good - it's about a 20-25 minute walk to the main square, and in the opposite direction to a good-sized mall. There are grocery options nearby, as well. We would absolute recommend this apartment for anyone visiting Skopje.
---
Maja's is a great apartment in the centre of Skopje. You can access all parts of the city and have shops, supermarkets and bakeries within minutes of the building, even 24hr ones! It has a lovely south facing balcony, lots of space and all the equipment you might need. Very comfortable King size bed a bonus too. Moreover, Maja is very attentive and responsive (all the way from the US) and her aunt helped out with any issues and was a reliable contact in Skopje.
---
The apartment was a perfect fit for 5 adults (2 couples and 1 single) + a baby. We all had plenty of bedroom space, shared 2 bathrooms, and the living area was spacious too. It was conveniently located within walking distance to the main city centre, and there were plenty of shops, bars, cafes and a market even closer. Lovely view over Vodno from 2 of the bedrooms, and we managed to park a car close to the apartment. Seemed like a very safe area.
---
I really enjoyed staying at Maja's apartment. It was perfect for my needs, and it was a great value too. The apartment was comfortable, quiet, and in a nice, small building with friendly neighbors. The view of the mountains from the balcony is fantastic, and it's in a good location for everything you would need. There are some cool cafes, restaurants, and good markets, close to the apartment, if you don't want to take the time to go to the center or other parts of the city. The internet was very fast and reliable too. I simply felt at home in the apartment. Maja and her aunt were always available and were very helpful during my stay. If I get the chance, I would definitely stay there again. Thanks Maja!
---
I stayed at Maja's apartment with a short term rental while working in Skopje. It is a very comfortable, quiet apartment located on the last floor of a four story building and in a great location. It is in the center, close to restaurants and bars. There is a market nearby and supermarkets that stay open until late. I didn't meet Maja as she does not live in Skopje, but she is very responsive and arranged everything I needed. I will go back to live in this apartment when I return to Skopje.
---