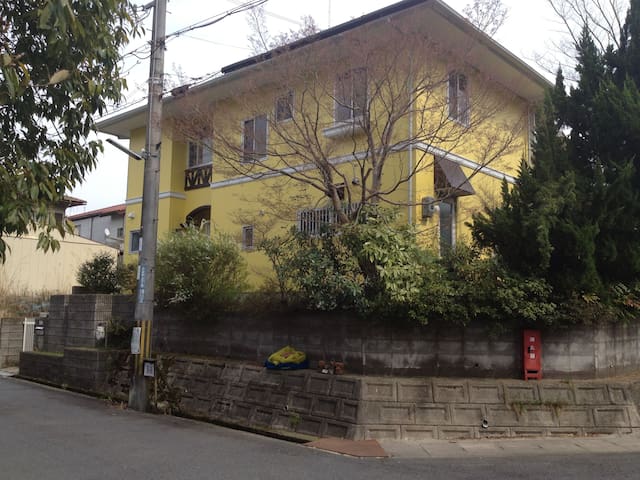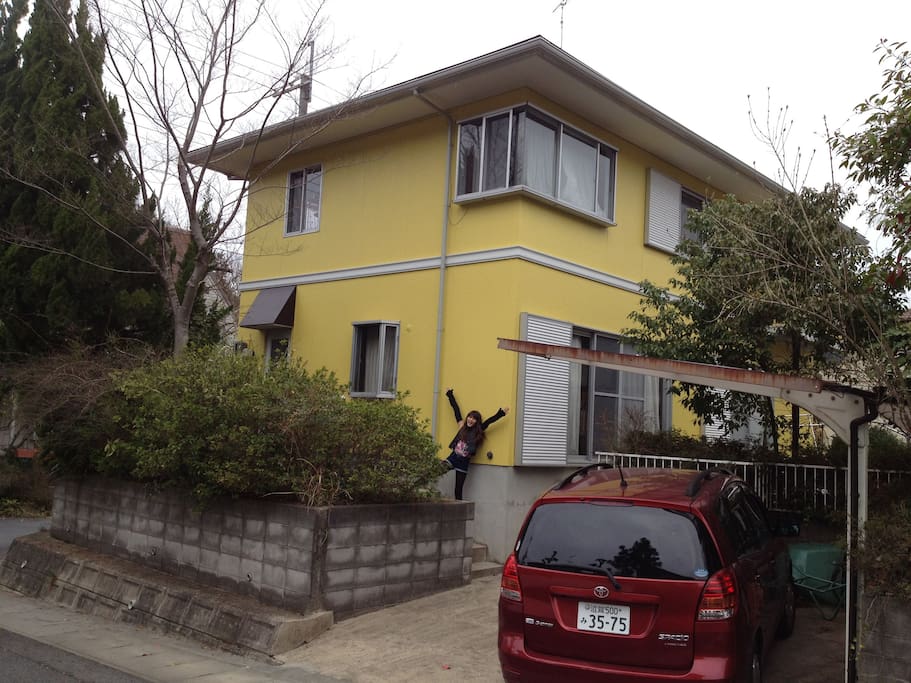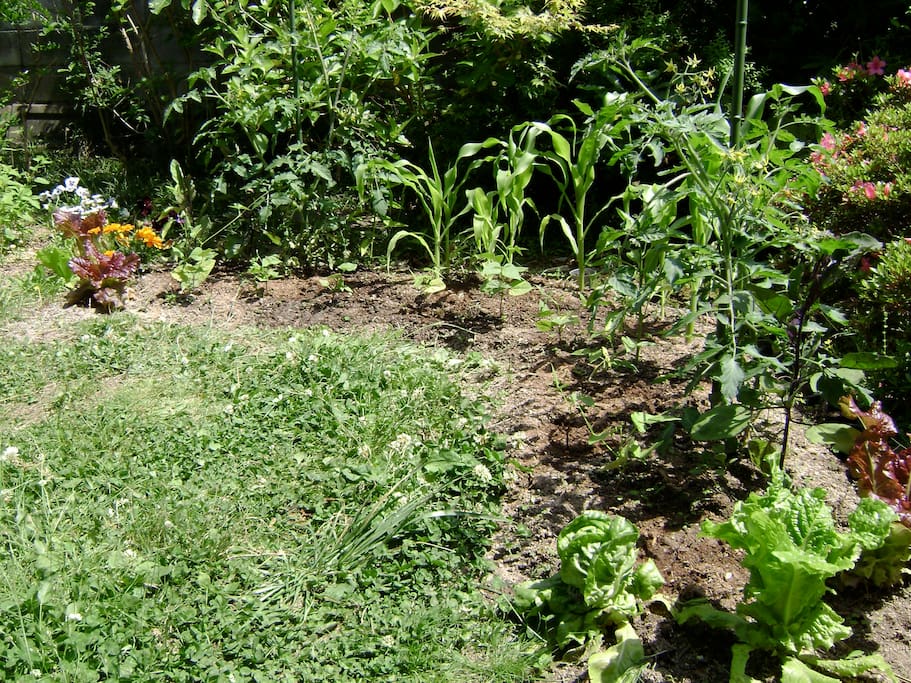 一个由京都的性质包围的一个伟大的撤退的房子。享受可爱的自然环境,穿过森林,到俯瞰京都市的着名的大蒙寺(Daimonji)山。乘坐15分钟的巴士前往Ginkakuji寺庙区的哲学家步行。
A great retreat house surrounded by the nature of Kyoto. Enjoy a lovely nature walk through the forest to famous Daimonji mountain that overlooks the city of Kyoto. Take a 15 mins bus ride to Philosopher's walk in Ginkakuji temple area.
---
As a family of four, 2 adults and 2 children aged 2.5 and 5.5, we thoroughly enjoyed our stay in Kyoto at Jaldhara's house. Practically that everything we needed was fully provided. As described, the house is quite spacious. It has three bedrooms upstairs besides a room set aside for office use. Fans and heaters are provided in all the bedrooms. The kitchen, dining, living and bathrooms are all downstairs where A/C is available. There are also two restrooms, one downstairs and one upstairs. Jaldhara is a very wonderful host. She provided us with very detailed instructions on how to get to her house, what household equipment are provided and how to operate them, garbage instructions, etc. She also responded very promptly to all of our questions. We had the good fortune of meeting her in person, and she helped us find the bus stop nearest to the Japan Baptiste Hospital where my wife could set up a medical appointment. We loved the serenity of her location, and her house is truly a "home away from home" for all of us. Everyday, we took the Keihan bus 56/56A located about 5 minutes walk from her house to Bettocho where we shopped at FamilyMart, located right at the bus stop, or walked about 5 minutes to Fresco, a supermarket and Dong, a very good bakery shop to do our food shopping. Then, we could transfer to Kyoto Bus #5 to go all the way to Kyoto Train Station to catch our trains to go to other cities. To optimize our transportation values, we charged our Keihan bus fare to the ICOCA card and used the 500-Yen daily pass for Kyoto buses if we planned to ride the Kyoto buses more than 3 times a day. For less than 3 times a day, we simply charged our Kyoto bus fares to the ICOCA card. Using it and the daily bus pass provided us with the convenience of not having to carry the right amount of changes every time when riding the buses. On some occasions we also used taxi to get to her house from either the train station or other locations in Kyoto. Taxi fares ranged from (PHONE NUMBER HIDDEN) Yen depending on location pick-ups. For anyone interested in using public transportation to travel to anywhere in Kyoto, you can visit the (URL HIDDEN) website and download their smart phone apps. For anyone needing medical care, you can ride Bus 56/56 A from her house to downtown and stop at Kitashirakawa Shibusecho bus stop, about 15-18 minute-ride, or catch Kyoto City Bus 3 to the same bus stop where you can reach the Japan Baptiste Hospital after a short walk up a nearby slope. The hospital has English-speaking staff and doctors who can assist you. In summary, thanks to Jaldhara's wonderful hospitality, the serenity of her house surroundings, the ambience of her house and the provided amenities, and the charms of Kyoto, we all thoroughly enjoyed our Kyoto summer vacation, and we...
---
Jaldhara was an excellent host. She was very communicative, before and after our arrival. Always quick to answer any questions. Her instructions on how to get to her house, how to use the appliances and other house guidelines, how to use the bus system to get into Kyoto and where to find the convenience store, restaurants and supermarket were all clear and comprehensive. She was always a pleasure to deal with. Her house is a detached, two storey dwelling in a small mountain village, a short bus ride out of Kyoto. It has three bedrooms upstairs with clean and comfortable beds and was a great place to stay for our family of five, with plenty of room to spread out. The bus stop to go into Kyoto is about 200 metres from the house and the Circle K convenience store about 400 metres. The Circle K is open late (maybe 24 hours) and has a range of fresh and tasty pre-made meals, but only a limited range of fruit and vegetables. There is an onsen (hot-spring bathhouse) on the bus route to Kyoto. The village is quiet and peaceful and the people are friendly, a good place to explore. Everything in Jaldhara's listing was accurate and our stay of 5 days was delightful. We would happily stay again.
---
I am a Japanese woman with two children now sending them to a Steiner school in Australia. I am also a student studying Early childhood education at Swinburne University in Australia. This was our family home for 12 years, so it is a well-equioped, cosy environment. I have lots of friends in the neighbourhood happy to help out if you need it.
语言:
English、日本語