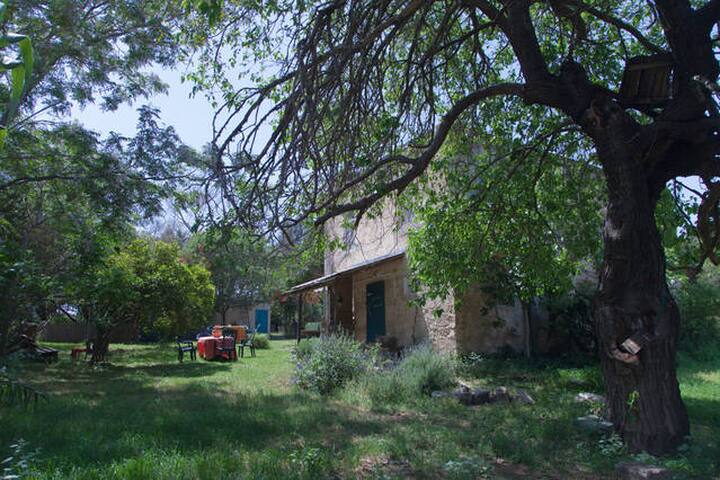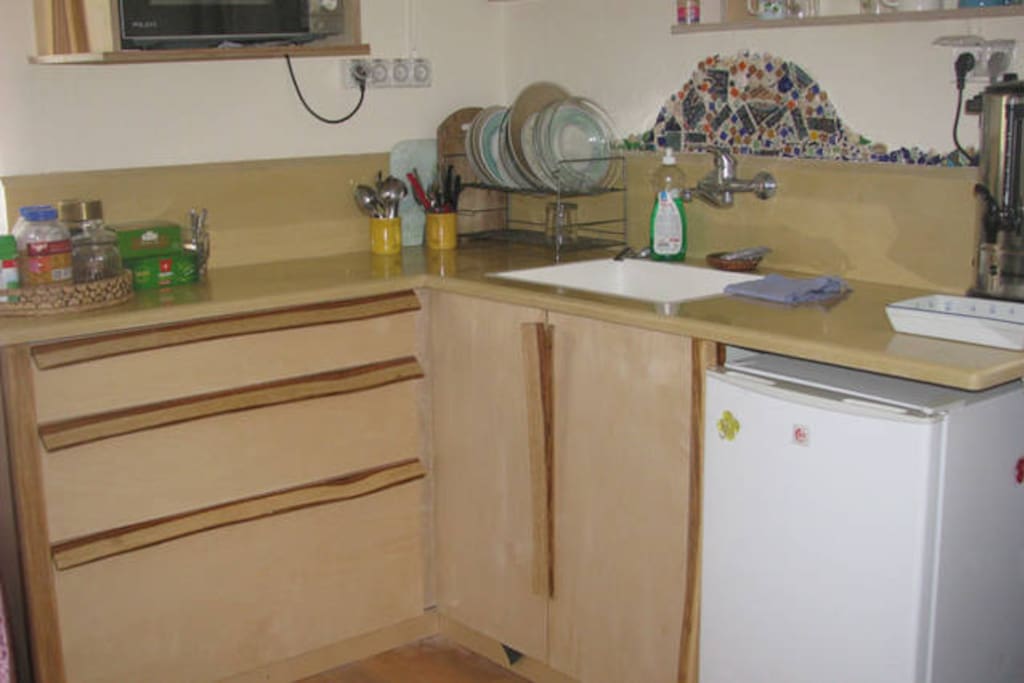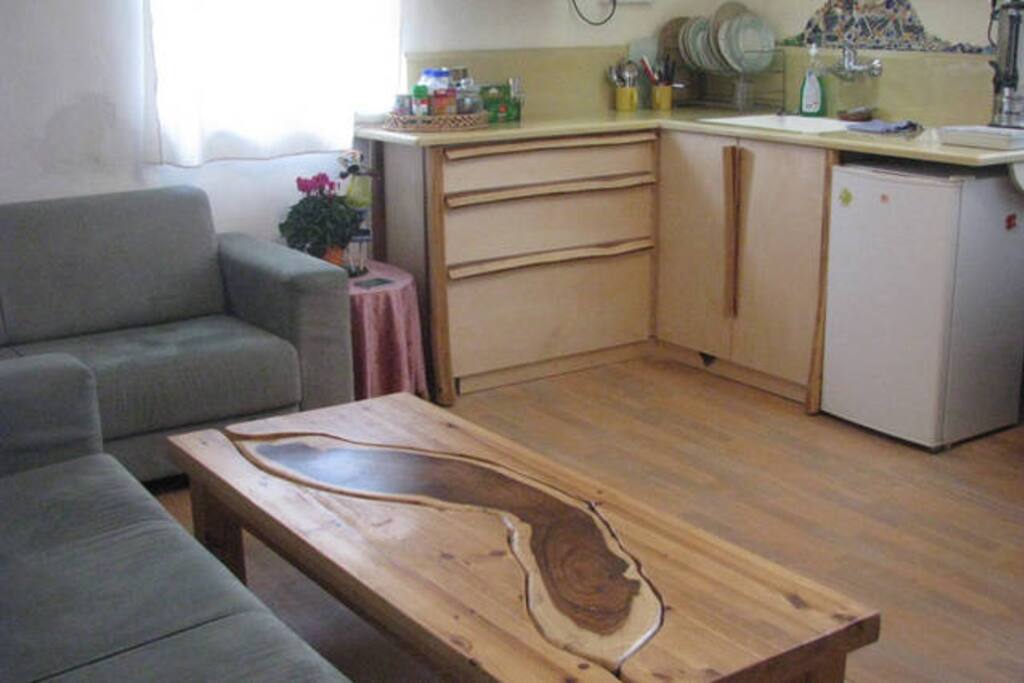 old stone house in nature
the house (ground floor of 2 floors-we live on the top one ) has a bedroom, kitchen with a large seating area, shower and bathroom and its adjacent the studio where 4- 7 people can sleep. outside you have a large yard with sitting corners.
房源
our house is an Ancient stone house built during the Templar period (early twentieth century). placed in nature -close to Nazareth, haifa. we have large garden with chill out corners. the atmosphere is quiet and relaxing.
房客使用权限
Guests are free to use any area of the apartment and most of the spacious yard
与房客的互动
We like to meet people from around the world - and respect the privacy of those who needs it
---
---
---
---
You have to remove shoes at the entrance to the studio
---
---
---
The hosts were very very nice to us. The problem was that the house wasn't what we expected. The hosts are living on the top floor, we were on the first floor. Our floor was not a home- it was a very large studio. No T.V, no living room, no room for children. The kitchen was very tiny and didn't fit for cooking meals. The yard was very nice, and we had airconditioning, so it wasn't that bad. We spent most of our time outside the house so we enjoyed alot from our trip, even though the house wasn't suitible for our family..
---
we had a very nice and relaxing time at Eran's place. It is very special: in an old and unique house in beautiful Aloney Aba, with a large studio area, where our two boys slept (note that this is 'public' area, i.e. doesn't have door of its own, and you have to go through it in order to get to the kitchen or the bedroom), a little kitchen and a bedroom. The apartment is directly open to Eran and Nurit's beautiful garden, full of flowers and trees, where you can eat and have coffee and tea. There were two horses around, and a large cowshed - which made our little son very happy. The area is also very beautiful, with lots of attractions and unique shops and artists studios (in Kiryat Tivon, Beit-Lechem ha-glilit etc.) Communication was great, and Eran was very helpful. We'll be happy to come back.
---
Hreat for young kids (1-5). The house has a large studio space inside with mattesses and pillows that allows kids to play around, have fun without being worried about tables and beds. The garden is nice with 3 outdoor sitting places in the shade to sit back, relax, have yor meals. We opend also a small inflatable pool for the kids and had lots of fun on a hot day. The hosts we're wonderful, gave us a warm welcome and everything we needed and also a lot of privacy.
---
The area is lovely, lot to do with kids, Eran's place has a very very enjoyable garden. 2 problems, one immediately solved, there are a few delicate things in the rooms that my kids could have destroyed but we removed them. Second problem, hard to make the rooms completely dark as there are no blinds. But we enjoyed our stay very much.
---