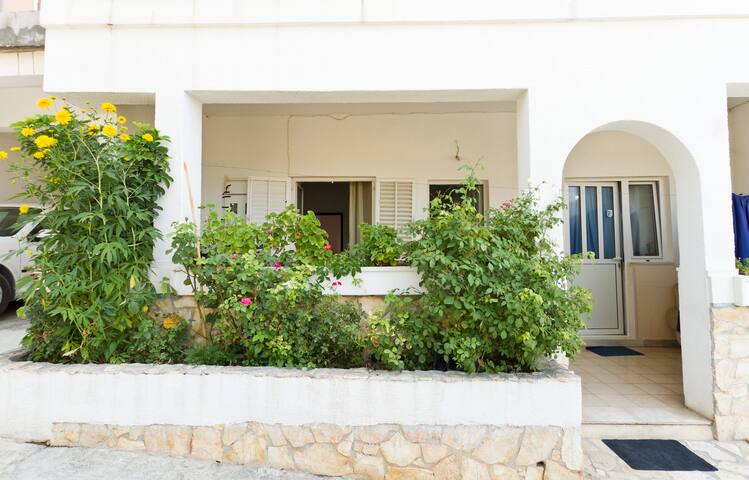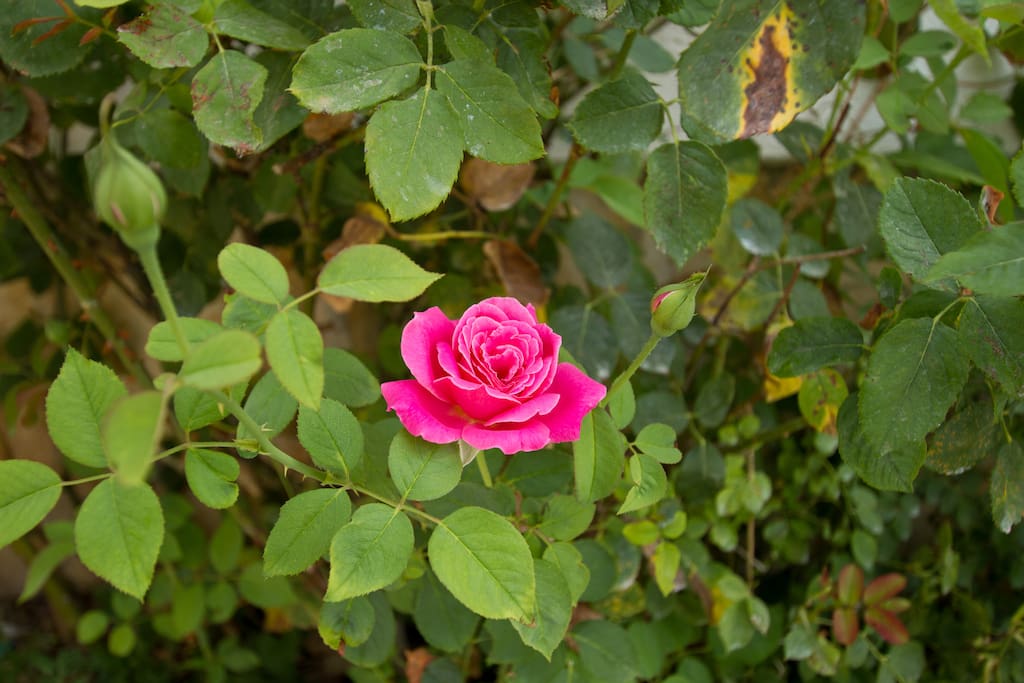 Our stay was very enjoyable the area is very rural and quiet and not your typical tourist location. The accommodation was very well price with a lovely restaurant (Baletna Skola) about 10 minutes walk along the sea front which was very scenic and affordable. It was easy to travel into split city centre where there were lots of restaurant and activities. The number 37 bus was very useful as we used it to get from the airport to the accommodation and from the accommodation to split. The host was very good at answering any questions we had and giving us directions as well as reccomendations. Overall we were very happy with our stay and would recommend to anyone looking for a more quite and local stay.
---
The accommodation of Maja is very well located to visit the region between Split and Trogir or to get closer to the airport. The area is very quiet and the small family beach is nice to swim in the evening. We enjoyed this stay in a more authentic and less touristy Croatia
---
We truly enjoyed the place, very secluded, not far from supermarket, beach and bars) Maja is a great friendly kind hearted and very helpful host) She helped us to rent a car, gave me lemons and honey when I got sick and also took us to airport) We are super thankful for such a great time we spent there and help!!! special thanks to Maja's lovely family, especially grandma, who is just adorable and made our vacation more special and memorable)))
---
We didn't get to meet Maja, but arrival at the apartment was no problem, her family was there to welcome us. Contact via telephone went smooth. The apartment is exactly like the pictures. It was nice and clean and in a nice neighborhood. There are supermarkets right around the corner and the sea is nearby. In the evening you can sit outside, perfect. The bus to Trogir and split stops at the end of the street. Her family lives next door and upstairs. Her grandma was sweet and although she didn't speak a word English she tried to communicate with us. Maja really went out of her way when we wanted to rent a car, that was very nice of her. I would definitely recommend her apartment!!
---
Nous avons séjourné chez Maja, c'est une personne adorable et plein de gentillesse ! Elle nous a très bien accueilli et est même venu nous chercher à l'aéroport surtout que nous étions arrivées avec plus d'une heure de retard. Concernant notre hôte, que du positif! L'appartement est propre et correspond à la description. Le quartier est calme et sûre ! Le hic qui est indépendant de notre hôte : c'est assez éloigné du centre et les bus ne sont pas très à cheval sur leur horaire. Prévoyez un véhicule de location pour bouger de préférence. Attention les lève tard et qui ont le sommeil légers, on entend très bien le voisinage, surtout le matin. Le soir c'est tres calme par contre, c'est vraiment agréable. Prévoir du répulsif à moustique l'été et il fait chaud - un petit ventilo serait génial! Il n'y a pas de wifi, mais c'est précisé dans l'annonce. Sinon la Croatie vaut vraiment le détour, des gens adorables, accueillant et serviables en général ! L'anglais est de rigueur, si vous avez des notions d'allemand et d'italien c'est un plus. Profitez bien de votre séjour !
---