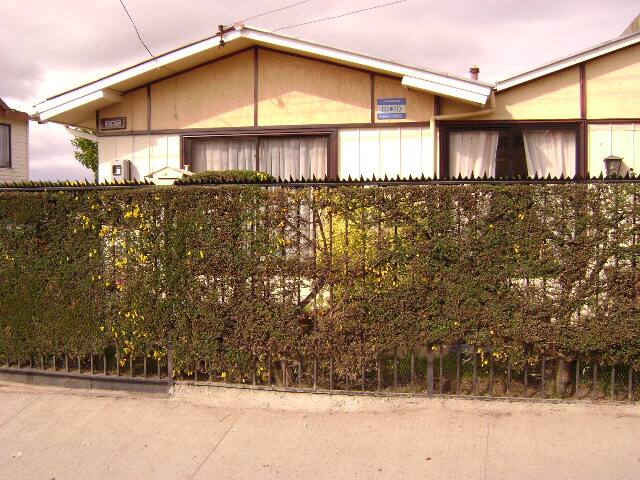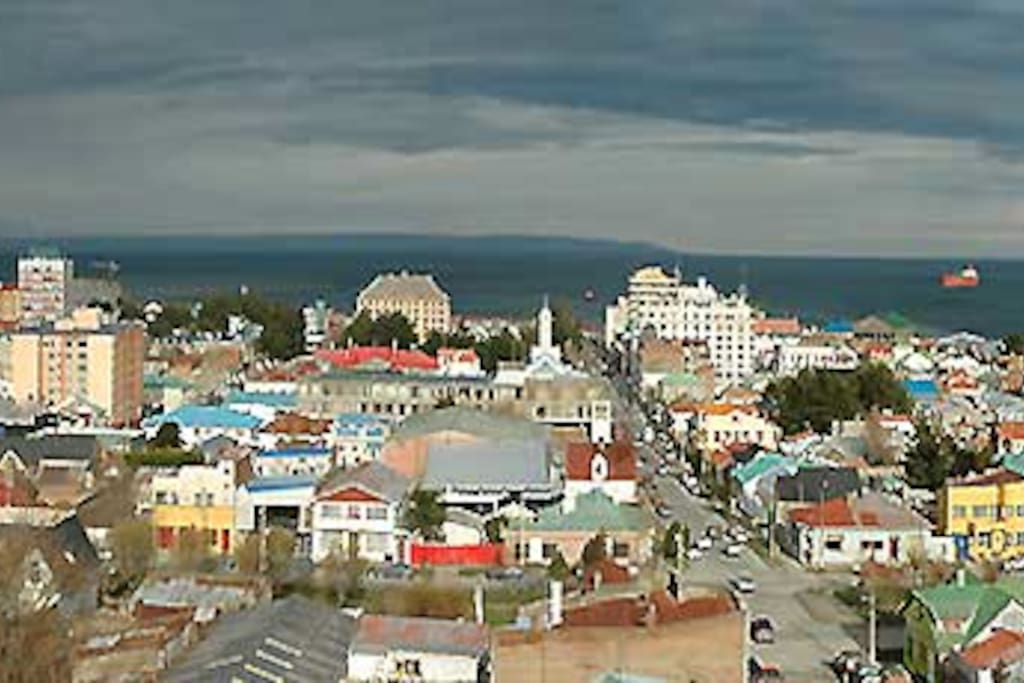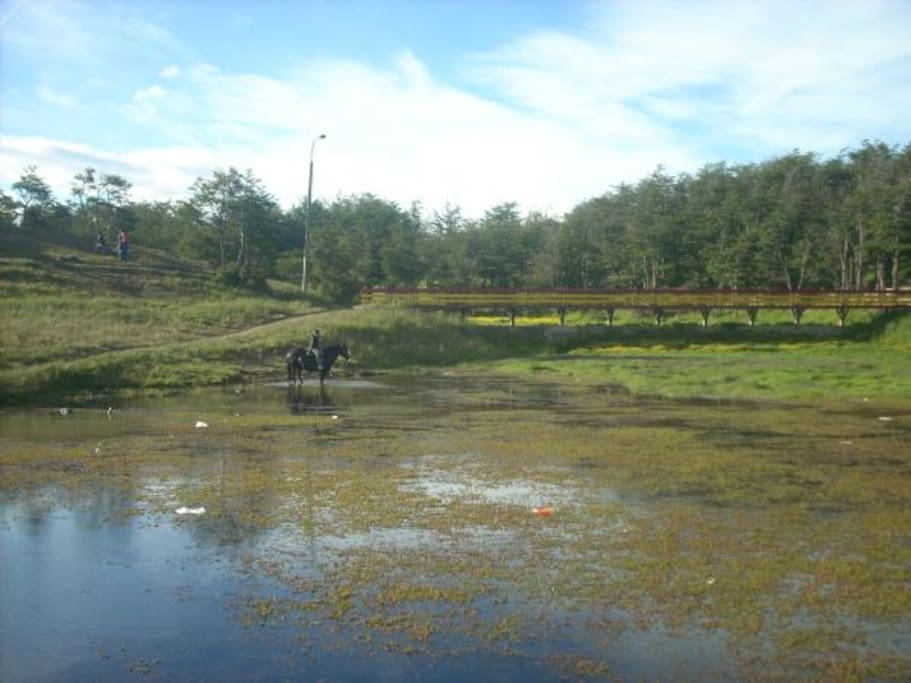 It was a great pleasure staying in the house and with Claudio. Although it is advertised as a private room, we had the feeling we rented a complete house since Claudio is out most of the time. Long days working in his pleasant shop in town. Since the house is a bit out of town, it is a very quiet place to be with great views on the Street of Magallanes. Town is in walking distance or with a taxi, which are plenty around. Claudio is a nice and honest guy, easy to deal with. Gives the feeling of being very welcome. Good memories!
---
Mi Mama y yo nos quedamos 2 noches en Punta Arenas. Nuestra estancia en el departamiento del Claudio fue una maravilla! Su hospitalidad nos encantó y nunca dudamos pedirle informaciones turisticas al Claudio sobre la ciudad y siempre nos ayudó. Siempre recomendaría quedarse en su casita! Saludos, Josy y Melanie
---
Very nice place to stay, warm and cosy and Claudio is an excellent host. Just off the main Highway 9, so very easy to head off out of town in either direction and within walking distance of the centre of Punta Arenas. Claudio was very kind in supplying extra snacks (and beer!)
---
Claudio is an excellent, warm and kind host. The first night I arrived, Claudio made me a pizza and a delicious seafood soup as all the restaurants were closed. Staying at his house went beyond all my expectations as he was very kind and he made sure that I was comfortable and had a very pleasant stay at his house. For instance, he kindly offered to wash my cloth. Every morning he also prepared a delicious breakfast. His house is located about 10 minutes from downtown by taxi at a cost of less than a dollar per ride. I strongly recommend staring at Claudio's home. I would certainly stay at Claudio's home during my next trip to Punta Arenas!
---
Claudio went completely above and beyond the expectations we'd have of any Airbnb host. Not only did he pick us up from our bus stop to drive us to the house, he also insisted on driving us into town if he happened to be home any time we needed to go, even though the distance was easily walkable (about 30-40 minutes depending on the route you take). He was also incredibly patient with us and our limited ability to communicate in Spanish. The house itself is cozy and cute. The bed is nice and comfy and the bathroom is clean. Great water pressure in the shower and good speed on Wi-Fi. Claudio gave us full use of the kitchen as well, and even cooked us a pizza dinner on our first night there! As mentioned, it's a relatively easy walk to get to central Punta Arenas from Claudio's place, although the walk back is a bit uphill and might be a little tough for some. If you decide to take a taxi or collectivo, the fare should relatively cheap. Punta Arenas is a town that's very far south, so it can get cold at night but the heater in the room keeps everything nice and warm. Overall, we had a spectacular stay with Claudio and would recommend his listing to anyone looking to stay in Punta Arenas. Thanks Claudio! Espanol, de (SENSITIVE CONTENTS HIDDEN) Translate: Claudio fue completamente por encima y más allá de las expectativas que tendría de cualquier host Airbnb. No sólo él nos recogiese en nuestra parada de autobús que nos llevó a la casa, también insistió en coche a la ciudad si él estaba en casa cada vez que necesitamos para ir, a pesar de que la distancia era fácilmente accesible (alrededor de 30 40 minutos, dependiendo de la ruta que toma). También fue muy paciente con nosotros y nuestra capacidad limitada para comunicarse en español. La casa en sí es acogedor y lindo. La cama es agradable y cómoda y el baño está limpio. Muy buena presión de agua en la ducha y una buena velocidad de conexión Wi-Fi gratuita. Claudio nos dio un uso completo de la cocina, así, e incluso nos preparó una cena de pizza en nuestra primera noche allí! Como se ha mencionado, es un relativamente fácil a pie para llegar al centro de Punta Arenas desde Claudios lugar, aunque el camino de regreso es un poco cuesta arriba y puede ser un poco difícil para algunos. Si decide tomar un taxi o colectivo, la tarifa debería relativamente barato. Punta Arenas es una ciudad que está muy al sur, por lo que puede hacer frío en la noche, pero la calefacción de la habitación mantiene todo lo agradable y cálido. En general, tuvimos una estancia espectacular con Claudio y recomendaría su anuncio a cualquiera que quiera alojarse en Punta Arenas. Gracias Claudio!
---
By far, the best AirBnB host I've ever had. Claudio's warm, kind and dedicated hosting really marks the difference between doing this for the pleasure of meeting new people vs. only doing it for the money. My stay was very short so I was not expecting anything other than a warm bed, really. I arrived at 1 AM and there was Claudio waiting for me with a big smile and a home-made pizza for me (yes, at 1 AM). We chatted until 3, he was very interested in getting to know me and very interesting to get to know too. He gave me his bedroom so that I felt more comfortable and I woke up to a delicious breakfast sitting on the table. He gave me a ride downtown after my original ride ditched mw (he was late to work too in order to help me) and showed me his amazing store, really the best souvenir/local craft and clothing store in town. I spent a couple of hours playing retail assitant and he even lent me his phone for a job interview. With only 4-5 waken hours spent with Claudio, I can truly say I now have a new friend and a home in Punta Arenas. TOTALLY RECOMMENDED
---
Hola Amigos
Tengo una tienda de Souvenirs llamada MUNDANO aquí en Punta Arenas ubicada en 21 de Mayo 1262 y me surgió la idea de compartir mi hogar con gente que quiera conocer los encantos de la Patagonía. Me gusta aprender y compartir con otras por ello que ofrezco una habitación privada que consta de cama de 2 pzas. calefacción ,donde la tranquilidad invade el espacio.