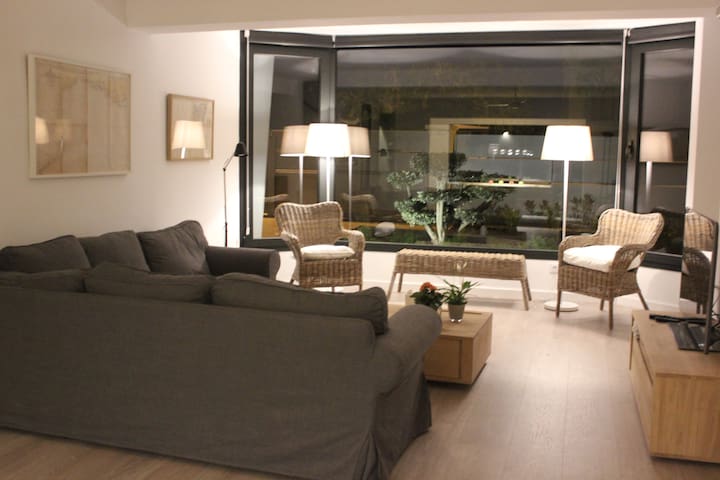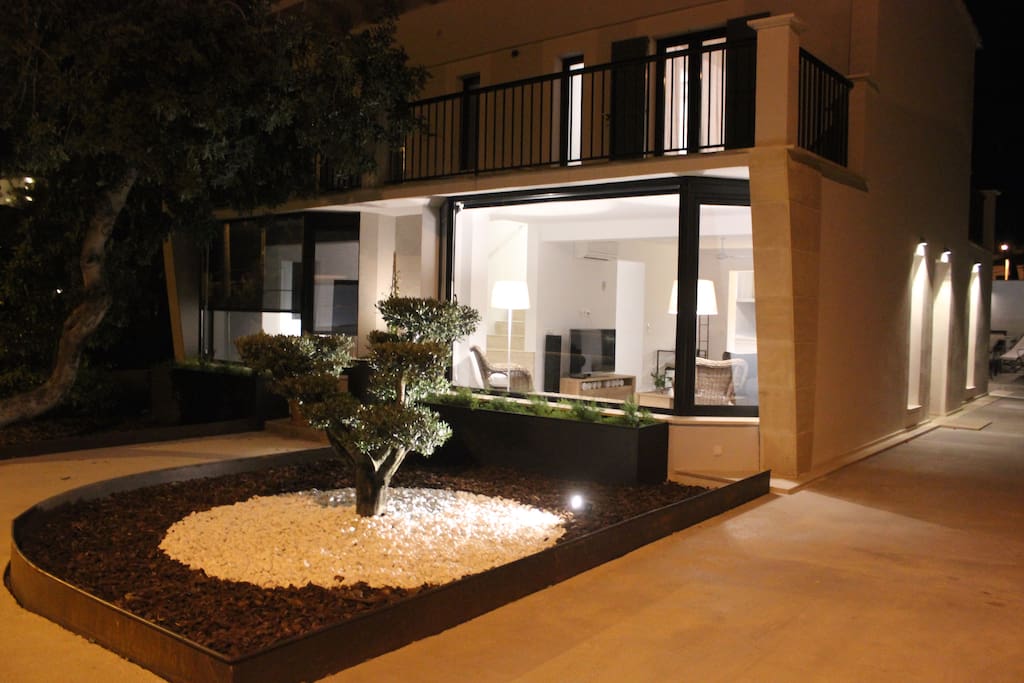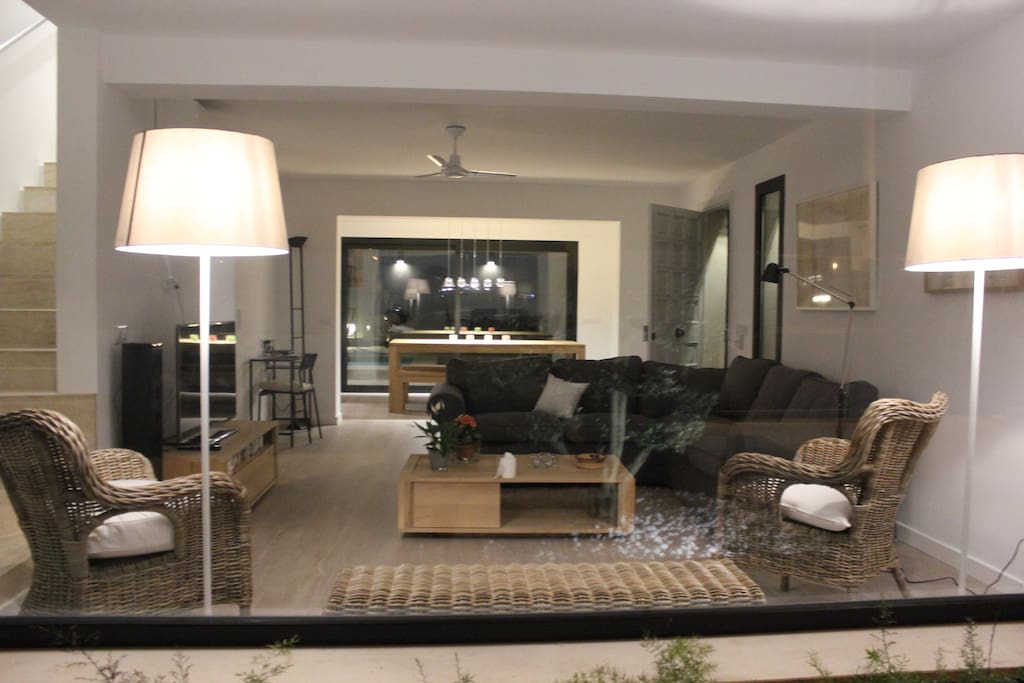 LUNA D'OR Amazing house with Pool
lovely house with 4 bedrooms, 4 bathrooms, pool, air aconditioned, heating, wifi, really nice decorated and really good located in the near of the beach and the restaurants , and near Palma , bus stop only 40 meters away.
---
Maria's place was what we expected and more. The property was very clean and had all the amenities that were needed. It was a great base for us to to other parts of the island. As there were 8 of us we got cabs most places - a cab to Palma was roughly a couple of euros each. The only issue we had was ordering a taxi from the Villa. However, there are 2 hotels a few minutes walk from the Villa so we happily ordered from there. There was a supermarket about 10 minutes walk away - be prepared for a lot of steps back up after. There is a small shop half way between the villa and the supermarket - but is definitely higher priced so may be worthwhile walking the extra. I would highly recommend this villa.
---
The house is excellent and I would thoroughly recommend it. It is bigger than it appears in the photographs and has all the amenities you would expect. We were a group of 8 and felt the communal areas were spacious whilst also having our own space (each room has an en suite) Maria was an excellent host and gave us all the information we required upon arrival.
---
We were 8 ladies in our 50s. Villa was amazing , lovely outside space and pool , clean and great facilities. Weather amazing and we certainly burnt some calories up and down the steps to Cala major . Bus to Palma was easy and cheap . Would definitely recommend Maria's villa and would love to return in the future .
---
This property is amazing. If you want to be in a location that is close to the city and local to beaches this is the property for you. Maria makes sure that you are extremely catered to and the response is so quick. I went on holiday with 7 of my friends and made a new friend in Maria. The location was ideal and everything in the house was clean and tidy. The wifi worked amazingly. The images are accurate and true to likeness. If you see this house just book it you won't regret it. Thank you Maria we fell in love with this house!
---