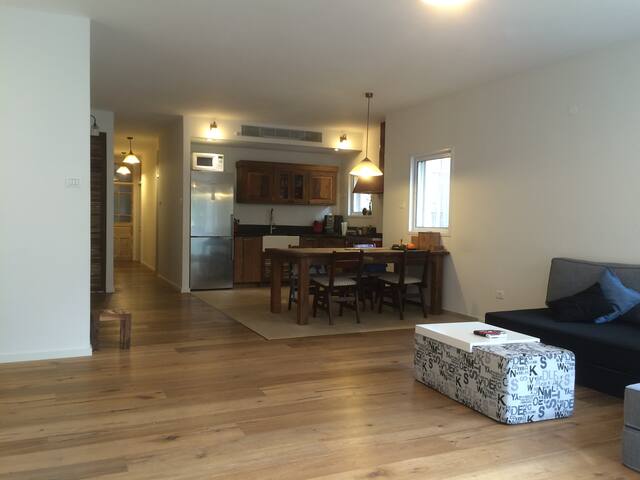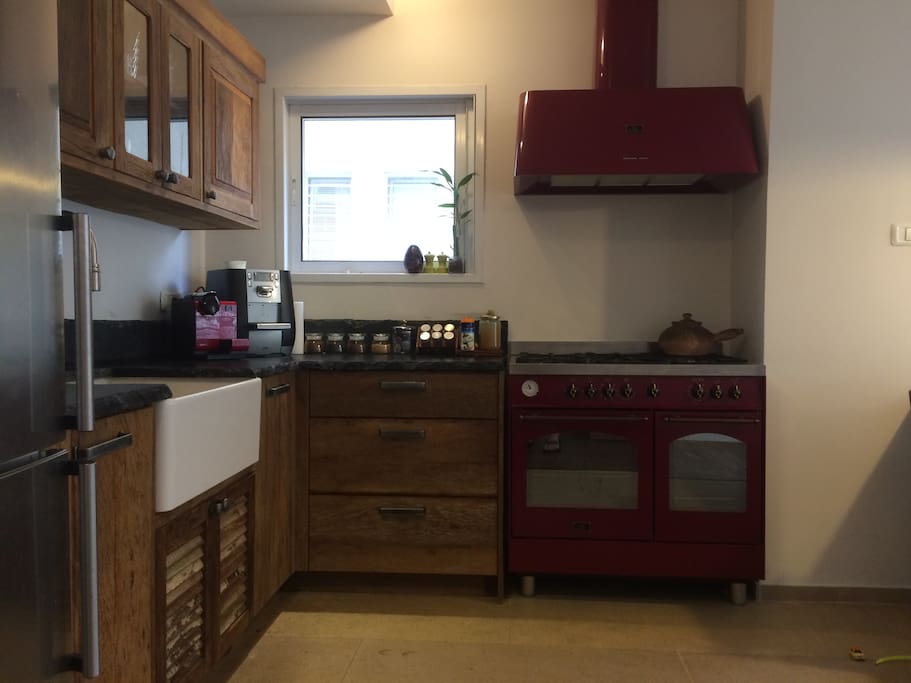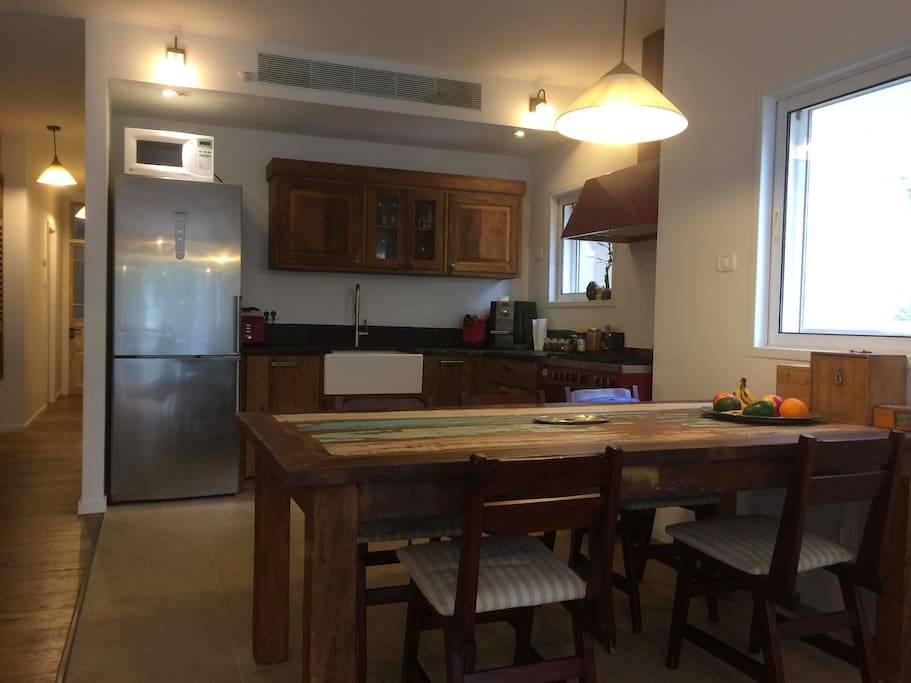 110 Sq M apartment located in the best part of Tel-Aviv. fully renovated and furnished with a Private parking. walking distance to the beach shopping centers bars and restaurants. 3 toilets, 2 bathrooms.
One of our best airbnb experiences. Excellent apartment in a great location. Location is very central yet on a quiet street just a block away from anything you'll ever need - shops, restaurants, playgrounds, transportation. In addition, 5 min walk to Dizengoff with all its shops and restaurants, 10 min walk to the beach and more. Apartment is fully renovated with lots of character, perfectly equipment with good quality and clean stuff and very convenient. Parking spot is big enough for 2 (not too big cars) which is rare for this area of Tel Aviv and super useful for guests. Pini is a great host, left the apartment spotless clean and kept checking in to make sure everything was OK. Highly recommend.
---
This was my second time staying at Pini's apartment. It's very clean, safe, and comfortable. It has all the comforts of home away from home. The location is excellent- shopping, dining, bars, museums, beach, busses, taxis, etc. It's a block away from all the action if you want it, but the apartment is very quiet. I would absolutely stay here again.
---
We loved Pini's apartment! It looked very nice and perfect for our family in the pictures, but was even better in reality! Our flight arrived in the middle of the night, and Pini was waiting in front of the apartment when we finally arrived at 4 am. There was a nice bottle of wine, a beautiful tray of fresh fruit, and some other essentials in the refrigerator when we arrived. He gave us a quick run through of the apartment, and his cell # in case we needed anything. He checked in a few times to make sure everything was ok, and to see if we needed anything. Pini is generous, laid back, caring, and so easy to work with. Will definitely stay here again in the future. It's very close to grocery stores, banks, restaurants, shops and busses. You can walk to the beach, the Carmel Market, museums, etc., or take any number of busses. We were a little surprised at how much graffiti there is in the neighborhood (and Tel Aviv in general), but we never felt unsafe day or night. The apartment is 1/2 block from Rabin Square, so there is action if you want it, but it's quiet on Pini's street and apartment.
---
Pini's apartment is beautiful and very welcoming. It's comfortably located in the center of Tel-Aviv with walking distance to all the major attractions; with a very modern look and amenities. On our arrival Pini met us and made sure we have everything needed, then followed up with routine checks to make sure we don't need anything else. We would definitely visit his apartment again.
---