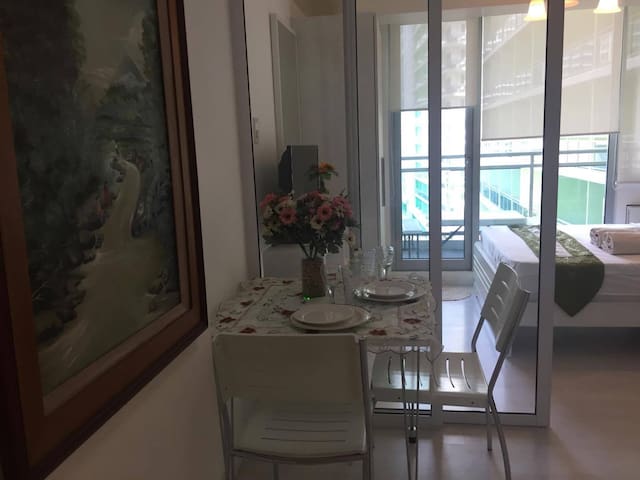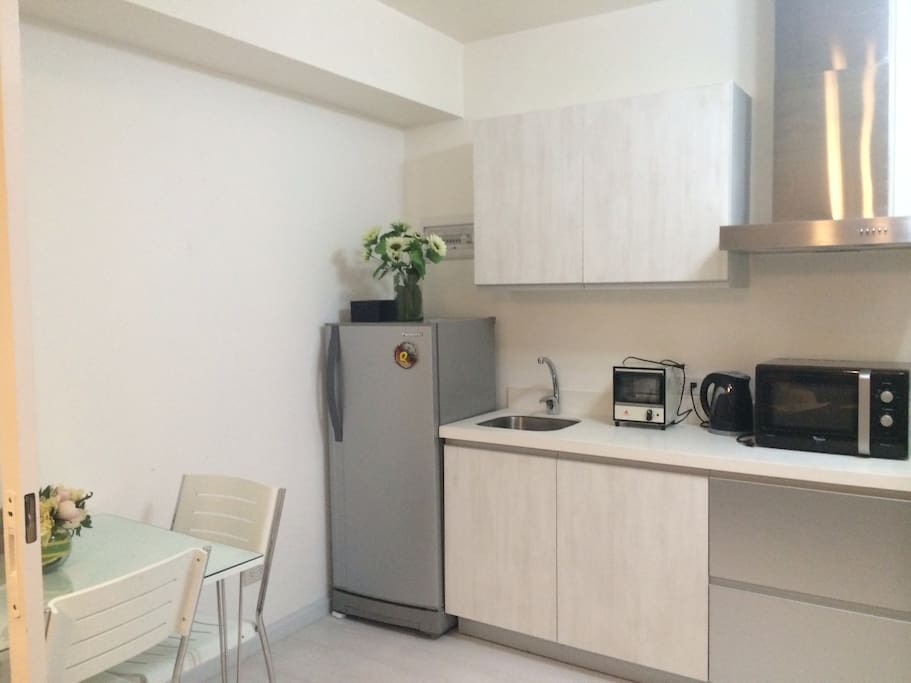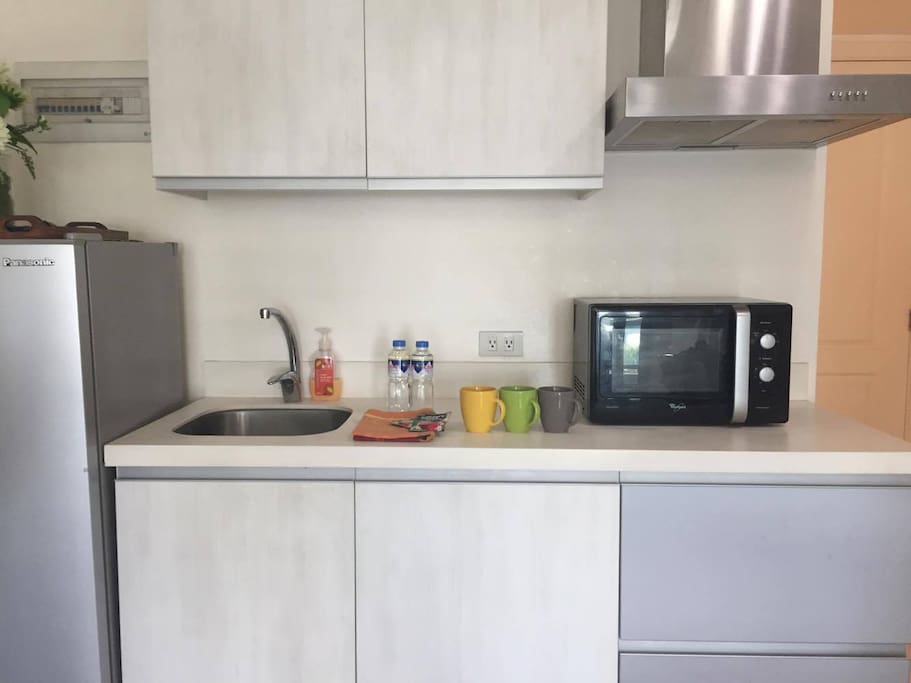 Enjoy a one bedroom beach front apartment The location is 8 minute drive to the airport (without the traffic). It is also walking distance to SM Bicutan Mall. My place is clean and very homy. It is ideal for couple with two children.
Azure is very strict on 2 day advance booking.
---
---
---
Strictly no smoking inside the room.
Aircon and lights must be turned off when leaving the (website hidden) must be turned off when not in use.
Trash must be thrown to the garbage bin if the garbage can is already full.
Faucet must be turned off when not in use.
No horse playing, yelling and any unsafe acts inside the room, on the veranda and in the hallway.
Paintings can be viewed but cannot be touched.
The place must be taken cared of as I took care of them.
---
---
---
---
Major disappointment. We chose the location because of the leisure facilities but did not know there was a charge of 500 pp per day to use them. This is not a high end spa ...its a pool - a big, empty ( guess why !) pool ...but still just a pool ! The apartment was fine - nice, modern and clean with a great view of the empty pool ! John and Olive were great and did their best to make our stay enjoyable. But, bottom line is that there is a scam going on at the resort which is nothing to do with the hosts. The resort regard all tenants and residents as 'visitors' and try to charge them ! Only owners go free. Would I stay again - no way ! We moved after three nights to a place with a pool we could use.
---