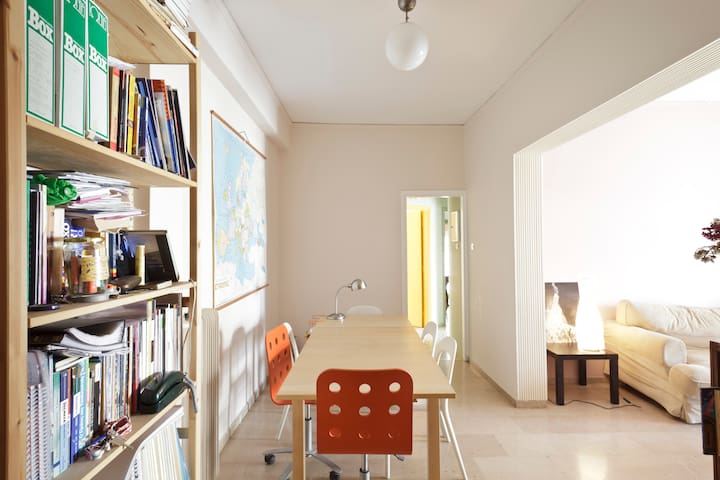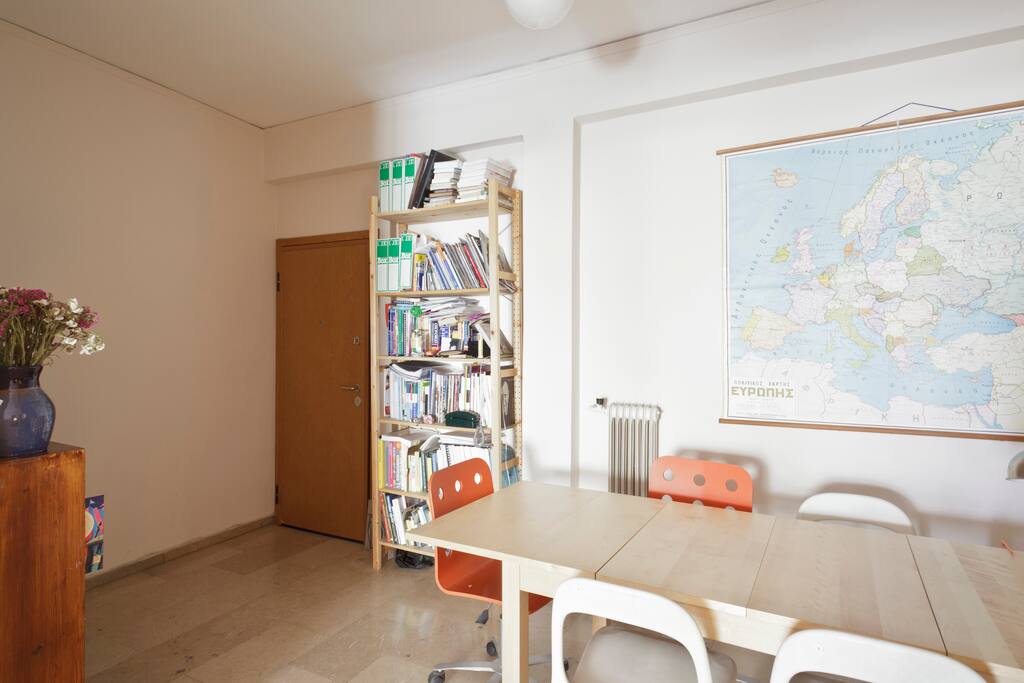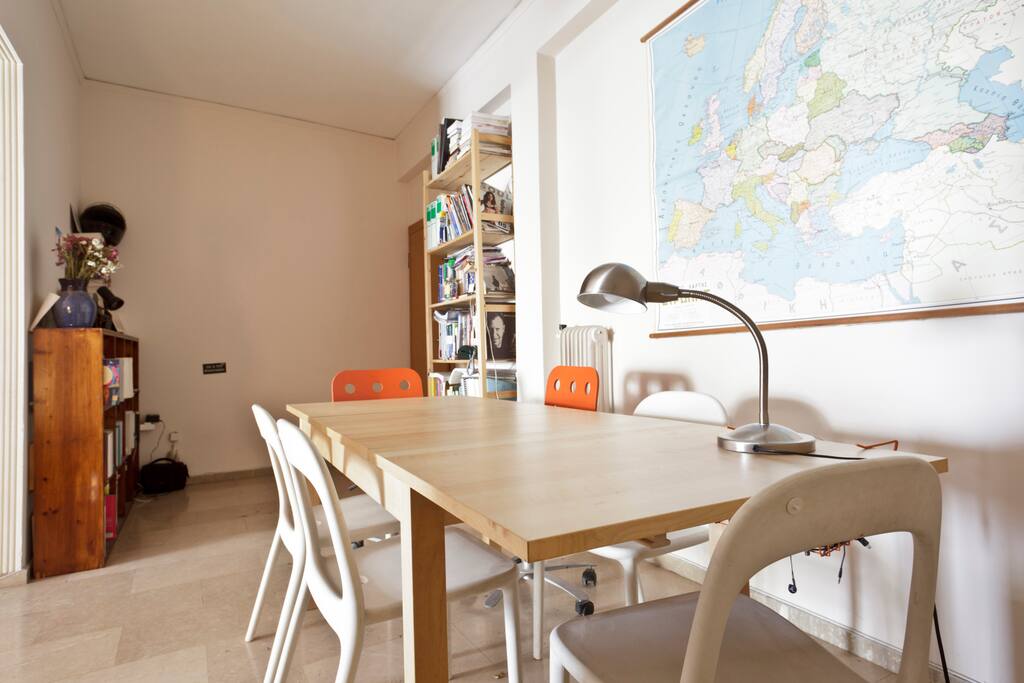 Lovely flat in Gizi area of Aths!
Hello from Athens and the Gizi flat! You are really welcome to visit and see Athens from a completely different point of view: That of an Athenian resident that also happens to be an architect with great interest in urban planning!
房源
The apartment is big, sunny, comfortable and fully furnished -equipped (wi-fi , air conditioning etc) and follows the typical Athenian flat distribution of the 60s. It has two bedrooms - 12m2 and 14m2 respectively . The flat Is also surrounded by a nice balcony which brings into the house a nice breese during the night and of course that's the reason for being so sunny. Furthermore, there is a fully equipped kitchen and a comfortable shower. The basic decoration rule is - less furnitures possible - and as many empty surfaces possible - to make city life simpler and more relaxing.
Visitors will have the chance to stay in a typical apartment of Athens - in a very old and family centric area - that still keeps its aroma of the old vicinity. Here everybody knows everybody !!
The whole block of flat used to belong to my grandmother - from my fathers side - and her sisters. During the late 60s that was an era of big urban transformations in Athens they gave their house and they got in return three flats in the same block of flats.
Gizi area, as already mentioned, is a centric safe lively area of Athens 40minutes walk and 15 minutes by bus (021) from the square to the center/ 30 minutes by buses ((PHONE NUMBER HIDDEN)) from Alexandras street to monastiraki/suntagma/plaka etc. or 20 minutes walk away from metro. Whenever I want go downtown I usually take the bus or I go on foot. The square of Gizi is very nice - with small souvlaki restaurants, kiosks, and shops around.
I hope people coming to my place will be having a pleasant - relaxing and Athenian stay - the way normal Athenians live the city.
其他注意事项
Due to the touristic regulations in Greece, unfortunately I can't receive requests for short term visitors at my place without having a specific permission (that is currently impossible to get as there is no law for this -intermediate- situation). Thus, in order to be in compliance with the laws, I can only receive offers from people that would like to visit Athens for a more semi-permanent stay (from one month or more time). Thank you for your understanding and sorry for the inconvenience. :)
---
---
---
Lock the doors every time you go out!
turn off air conditioning whenever you are out of the room.
Do not forget the lights turned on!
Try to keep quiet - during siesta hours 2-5 and after 23:00 .
love and care the flat ! :)
---
---
---
I come from an Island but I grew up in Athens - When I was a little girl, during summer time, my grandmother used to take me with her to look for tourists whenever a new ferry was coming to the port of Andros - Gavrio. At that time my grandmother was running a small hotel near port. I was really embarrassed because we had to ran behind the tourists and ask them in bad English --- Do you need a room? Of course I have many lovely memories from those people ....I think this is a reason among others that I like communication, learning languages and meeting new people.

Times have changed of grandmother is a retired woman nowadays and she only takes care of her chickens and goats while I am looking for people through the internet !

语言:
English、Español、Français、Ελληνικά