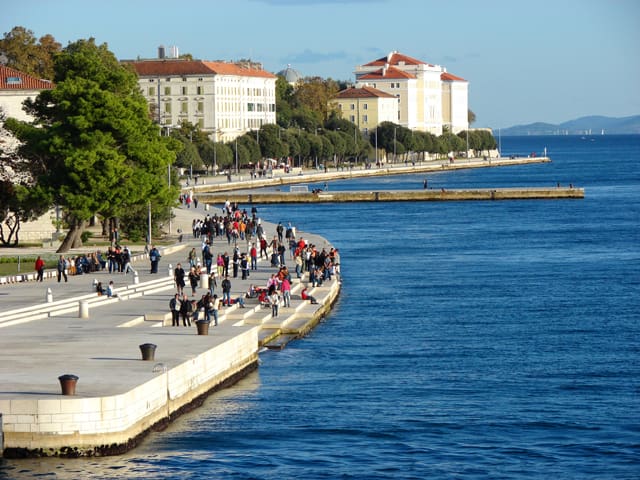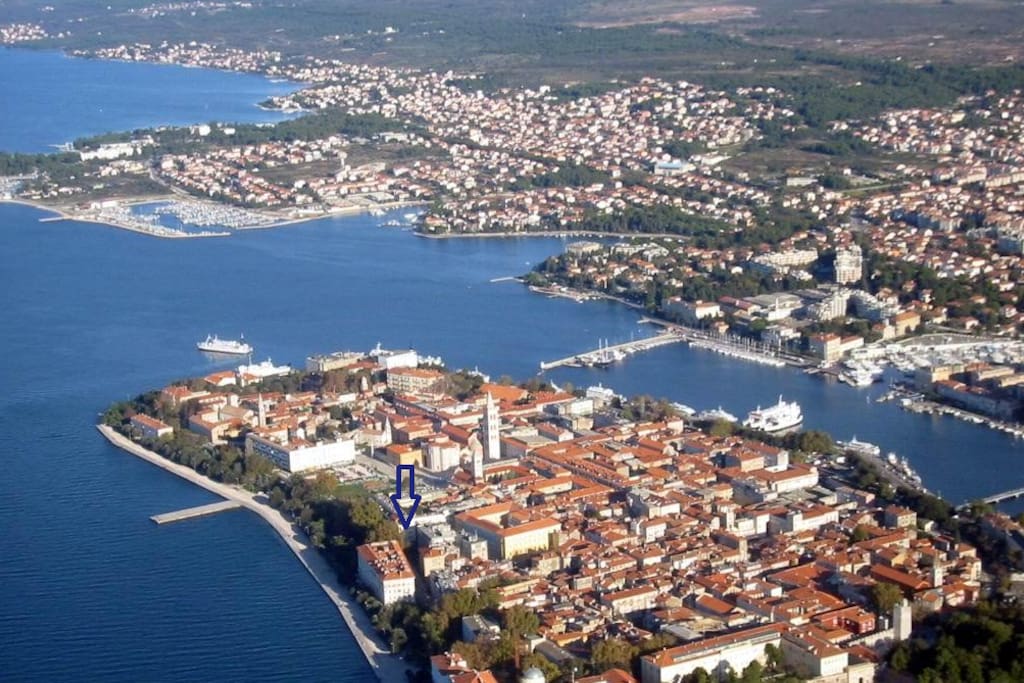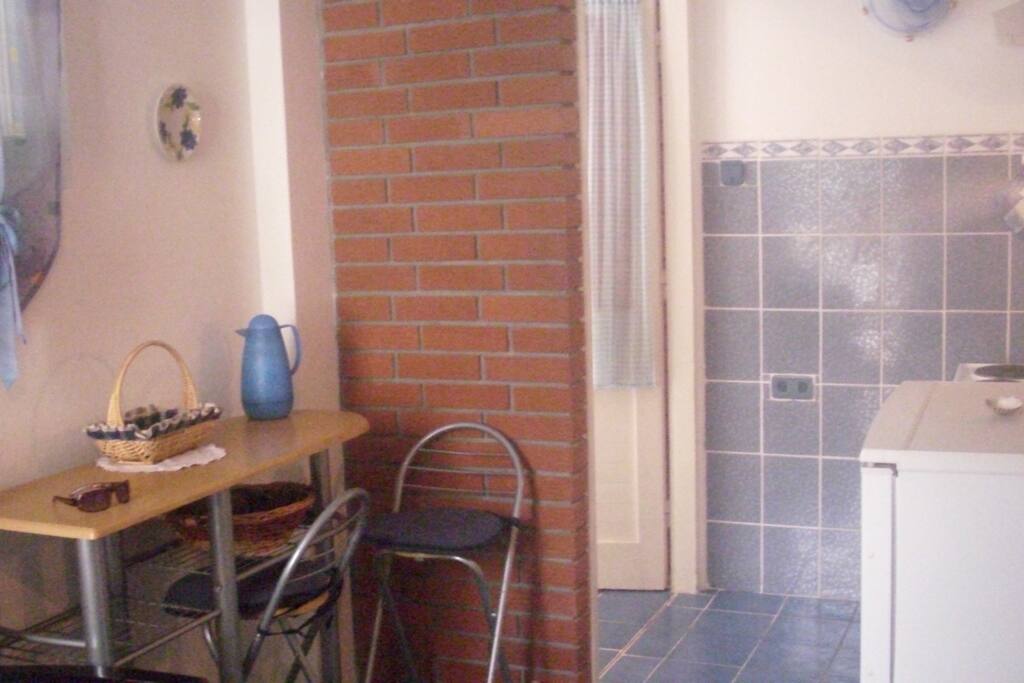 房源
Zadar Apartment Blue - in Zadar Croatia

20m from Sea. in the very center of Zadar, 50m2. Three beds, one double, fully equipped kitchen and bathroom with shower. It is equipped with washing machine, oven, refrigerator, iron, towels, etc.

Very comfortable for living. 1 big Bedroom, Living Room, Kitchen and Bathroom.

Apartment is 20m from Sea (few small beaches within 100 meters) on popular Zadar Riva.
in the Old Town part completely surrounded with all the historical sights, museums, souvenir shops, restaurants, cafes and many nightclubs are within very close reach.

Also famous attractions the Sea Organ and The Greeting to the Sun are just few minutes walk away!

Night life: apartment is in 200 meter diameter from 8 night clubs.

Cafes-Restaurants: one of the best affordable reastaurants and domestic "konobe" with local specalties and a very popular cafe/nightlife block are all few minutes walk away from apartment.

Welcome!



Minimal stay is 2 days. Hope you understand as my parents who welcome to apartment are in their age and they need to prepare and clean apartment very often, so we decided to make it 2 days at minimum.


RESOURCES

GOOD CITY GUIDE
(URL HIDDEN)


---
Roko and his dad were the most incredible hosts. Roko was very helpful and answered all of my questions promptly. His dad went above and beyond to accommodate us in Zadar. His homemade grappa and delicious grapes were a welcome treat when we arrived. He insisted in carrying our bags upstairs and gave us lots of information about what to visit. What was really amazing was how he helped us when we were leaving. We went out to our rental car to discover our tires had been slashed and we had two complete flats. He stayed with us while we waited for the rental car rep, went to the tire shop, and wouldn't leave until we had a new car and were all set. I'm fairly confident that we wouldn't have had such good service if he hadn't been communicating and translating everything for us. I highly recommend staying here for a wonderful, homey experience. The apartment is cute, but it's really all about the location - it's in the center of Old Town which is perfect for exploring.
---
We didn't meat Roko personally, but we did meet his father, who is a totally cool guy and gave us lots of helpful info, as well as lots of history about the area. The apartment is super clean and quite large, very comfortable. One quibble - the parking mentioned in the "amenities" section is street parking, and it is not free. We received a parking ticket, which turned out to be equivalent of paying for 24hrs parking anyway, so at least it wasn't an extra expense.
---
Roko and his dad were amazing hosts during our stay in Zadar. Not only did Roko's dad meet us at the bus station and guide us to the apartment, but he also showed us around town the next morning. It was a great opportunity to see Zadar though the eyes of a local. The apartment is in an excellent location - close to the sea, a market, restaurants, bars and coffee shops. The apartment was clean and comfortable - and there was some homemade schnapps in the fridge that we got to enjoy! We would definitely recommend this apartment if you're in Zadar!
---
Our stay at the apartment was really nice. Roko's father, Tome, met us from the bus and carried all of our bags to the apartment. He greeted us with home grown figs from his garden, which were delicious, and some rather potent brandy made by his wife! The location is perfect with lots of bars and restaurants on your doorstep, but still very quiet and private within the apartment. The decor is quaint but perfectly comfortable. Tome also came to say farewell on the last day and did the 20 minute walk (carrying our bags in baking heat!!) to the bus station. He was a lovely man and really couldn't do enough for us. I would thoroughly recommend this place for both location and especially the hospitality.
---
The best thing of this apartment is for sure the location, which is PERFECT for Zadar - superclose to Ferry as well as to the promenade + the coolest bars right downstairs, but with no noise in the apartment! We were welcomed by Roko's father, with super warm hospitality, he brought us grapes and local grappa, homemade by him. He was waiting for us at the ferry at 6 AM and also showed us around in the morning - I would say even too much hospitality for some people! The main problem we encountered is the car, there is NO free parking around the place, at least not easy to find at all. Perfect location if you are by foot otherwise. The building is a modern architecture (probably sixties) very interesting style, the apartment has no big rooms, except for the bedroom which is quiet and wth a big window. Maybe, just a suggestion, with some few renovations around the apartment it could easily become a fantastic place, therefore even more pricey, because structure and location are perfect.
---