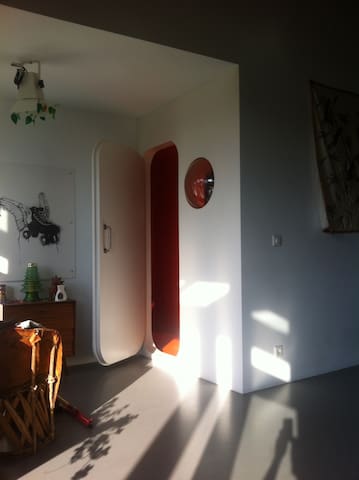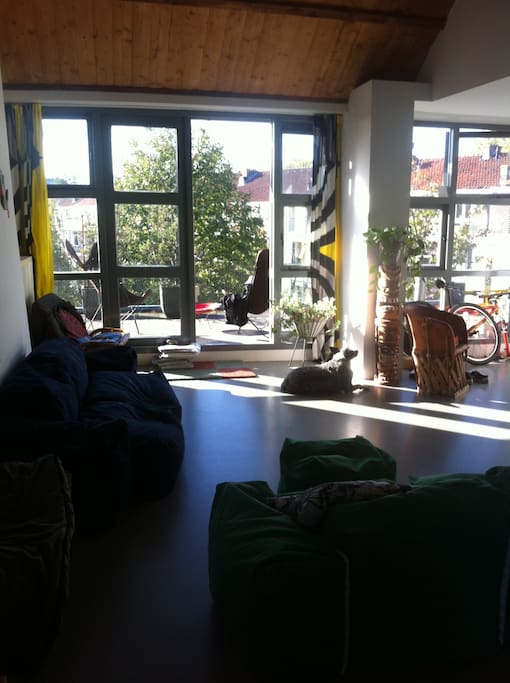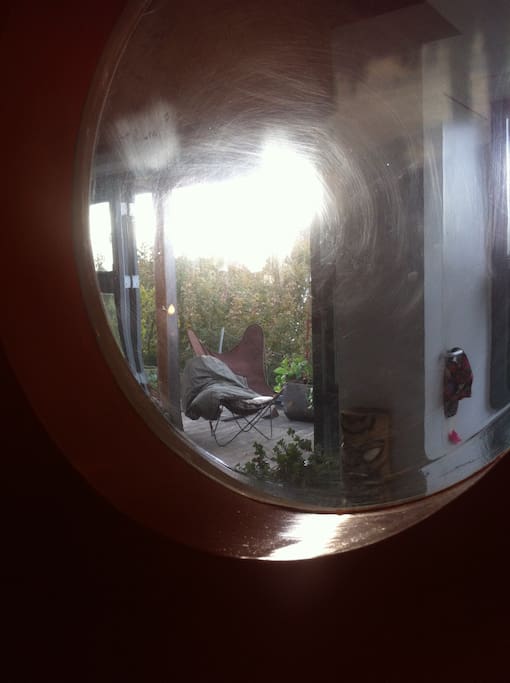 Penthouse with large sunny terrace
My small but spacious flat with terrace in the sun is located in the west of Amsterdam in neighborhood de Baarsjes. There are many shops, supermarkets, bus and tram connections to the center (10 minutes) and parks very close to my house. I can provide you with a bike if you like and i can take you for a spin through the canals. My boat is in front of the house. The bathroom has a large shower and a bath. The kitchen is equipped with dishwasher and microwave. The bedroom is upstairs.
My neighbourhood, de Baarsjes, has changed a lot the last couple of years (for the better). Small stores, new bars and restaurants opened and many activities are organised in the park across the street from my house. It is a 10 minutes bike ride to the center. With the bus/tram you're there in 5 minutes.
To get to my house from Central Station you can take bus 18 (get off at corner Admiraal de Ruyterweg/Jan van Galenstraat) or tram 12, 13, and 14)
From the airport it is a 10 minute taxi ride.
With public transport you take a train either to Central Station and take bus 18 or tram 12, 13, 14 or take the train from the airport to Sloterdijk train station and take tram 12 to my house. Ill be happy to meet you up at the bus/tram stop.
---