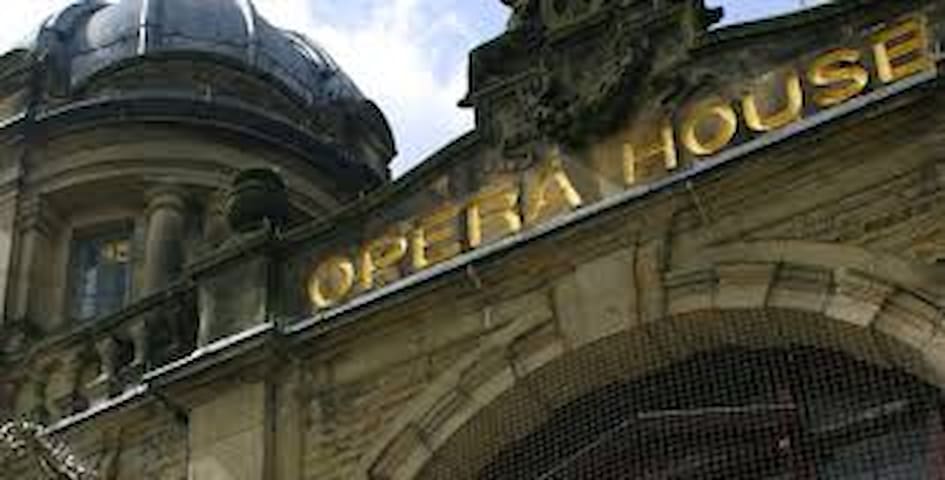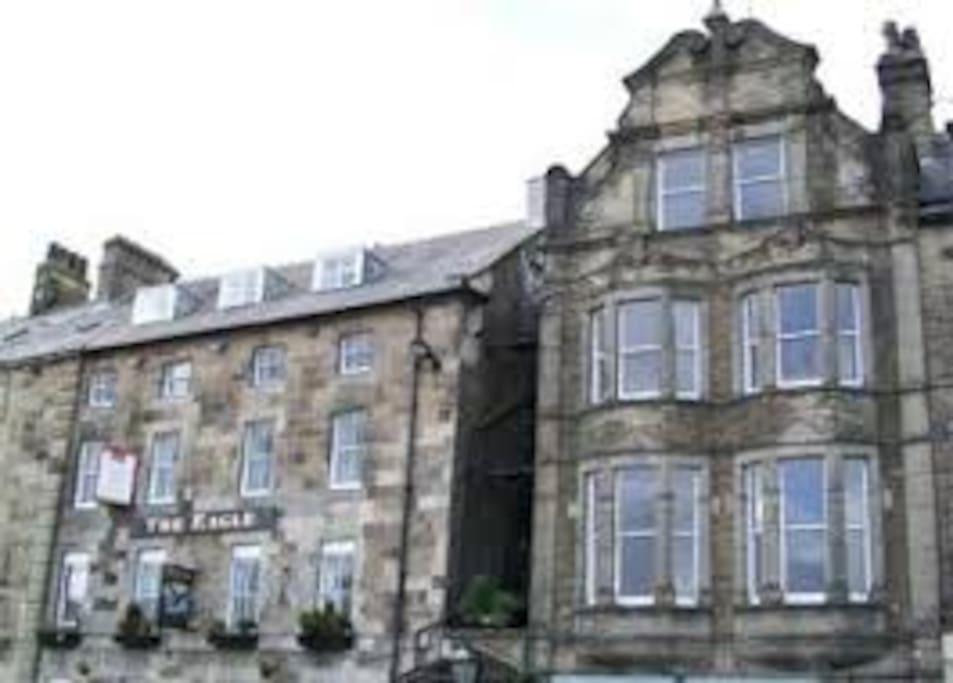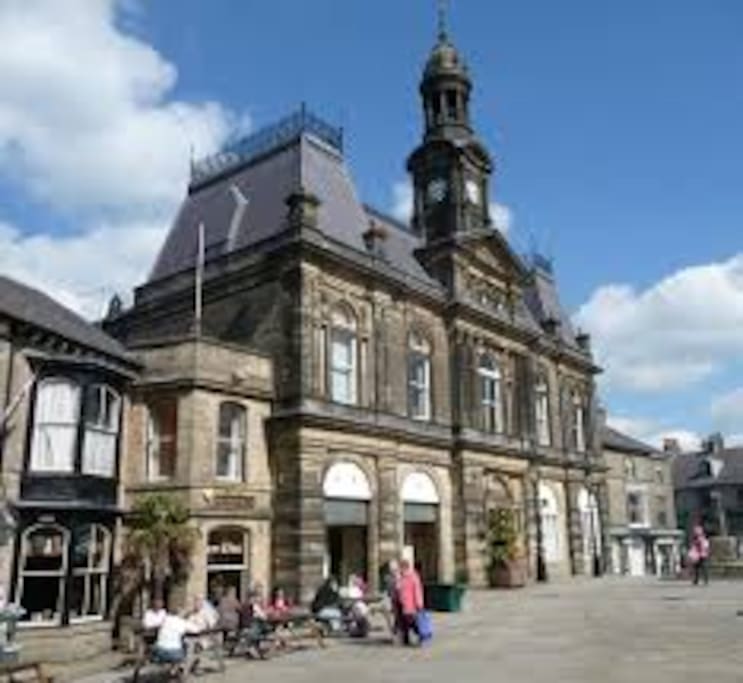 Our self catering Apartment over looking the Buxton Market square with direct Bus access to Manchester Airport and all major attractions of the Derbyshire Peak District sleeps up to 2 Adults in this historic and cultural spa town.
房源细节
Our second floor one Bedroom Apartment with open plan Kitchen and living room is furnished with new modern furniture and is very cosy.
Please note:
the beds in the bedroom are twin beds which can easily be put together as a European style double bed with 2 separate duvets.
Please also note:
We do provide Bedding but please bring your own Towels.
房客使用权限
The access to the Apartment is over a stairway which is not suitable for wheelchairs or people who have problems with walking. Please see pictures
与房客的互动
You will be the only occupants in the Apartment.
No smoking and no Pets please.
Situated in the heart of town was ideal for exploring the local shops and adjacent park. Bus stop in front of the building provided transportation to nearby villages. The apartment was quite spacious with a view of the market place below. Occasionally we heard some noise from the revelers coming out of the pubs. Upon arrival we noticed a couple of minor issues and contacted Dirk. He responded immediately and took action to resolve them.
---
While we didn't meet him in person, Dirk's instructions were detailed and easy to understand. The apartment was very convenient since the bus from Manchester Airport let us off just across the street from the door--very handy after a long flight! The location was also perfect for exploring Buxton and the surrounding communities by public transportation. The apartment was adequately furnished and the bed was comfortable. We enjoyed the view of the Market Square out the windows, although we were very happy to be leaving the day before the carnival began in the square! Noise from the pub below was only slightly bothersome.
---
This was a BAD experience. Dirk is not responsive. I emailed him in advance to ask for directions to his apartment building and got no response. As a result, I had a hard time finding it. Once I did (after 9:30pm on a cold and rainy night) I could not get in with the code he gave me. A lovely barkeeper down the road was able to get hold of him by phone and he indicated that coming to help was a big deal - saying he was 45 minutes away. I went out into the cold and tried again - the barkeeper then came with me and tried a third time. No luck. Finally Dirk did come in and opened the door - took him 25 minutes not 45. In all, I got in at 11pm, absolutely chilled to the bone. The room is up many (5) flights of stairs so only for the hardy traveler. It is quite sparse with few amenities (no internet, few kitchen implements, little on the walls to make it homey). The location is great but I would not stay here again.
In response to this bad review I would like to add that my response rate on airbnb is less than one hour. I did contact Roberta by email with all the instructions; however I did have a problem contacting Roberta on her Texas USA registered Mobile Phone. Roberta's Train only arrived at 9.15pm at Buxton Station so it took her 15 min to find our apartment which is a 15 min walk away from the station. Roberta was our 71st guest at the apartment and not one guest previously had problems in getting in and neither did I when I got there that night. I don't know how Roberta and the Barman did not manage it. I do live 45 minutes away but it was no problem for me to go. Our apartment is on the second floor as advertised on the airbnb site, it does not require 5 flights of stairs to get to a second floor of any building. The Kitchen has everything it needs for up to 4 guests, Roberta as a single traveler will have had more then enough utensils to her disposal. We do not claim to provide internet in our apartment since there is plenty of free wi-fi places nearby. We took a bottle of wine for the inconvenience of having to wait for us. We are very disappointed to receive this review specially because there was no problem with the front door after all. We have to accept you can't please everyone all of the time.
---
Dirk's instructions allowed quick access to the flat with no problems. The flat is very well located in central Buxton and all necessary amenities were within 5-10 min walk. It is a nicely decorated, warm and welcoming space with a well equipped kitchen. Noise from pub below mentioned on other reviews was not an issue on our stay, and considering our stay spanned Friday and Saturday nights, the disruption was next to nothing. We definitely would come back if staying in Buxton again and we were sad to leave this place to come home after our short stay.
---
We had a lovely time in Buxton and Dirk's apartment was nice and spacious. As other reviewers has said the communal areas aren't very nice but this isn't Dirk's fault at all. We slept well on the Friday night however there was some noise from the club below on the Saturday evening, it didn't spoil our stay though and we will definitely return in the future. There is plenty to see and do in the area and some lovely bars and restaurants in the town.
---
Ich bin gebohrener Hannoveraner, Koch von beruf und lebe seit 1982 im Ausland. Ich habe unter anderem 5 Jahre auf den Bermudas verbracht und lebe zur Zeit in England. Ich bin 29 Jahren verheirated und habe eine 24 Jaehrige Tochter. Das Haus in Goslar habe ich 2002 erworben und voll renoviert in der Hoffnung dort mal eines Tages zu leben, ist aber momentan aus geschaeftlichen Gruenden nicht moeglich.
Ausserdem vermieten ich noch eine ein Zimmer Wohnung in Buton England ca. 1 Std entfehrnt von wo ich zur Zeit lebe. Buxton ist ebenfalls wie Goslar in den Bergen mit directem Bus anschluss zu Manchester Airport wie Goslar sehr ruhig und sehr schoen. Beides genau mein Geschmack und hoffentlich auch der meiner Gaeste.
语言:
Deutsch、English