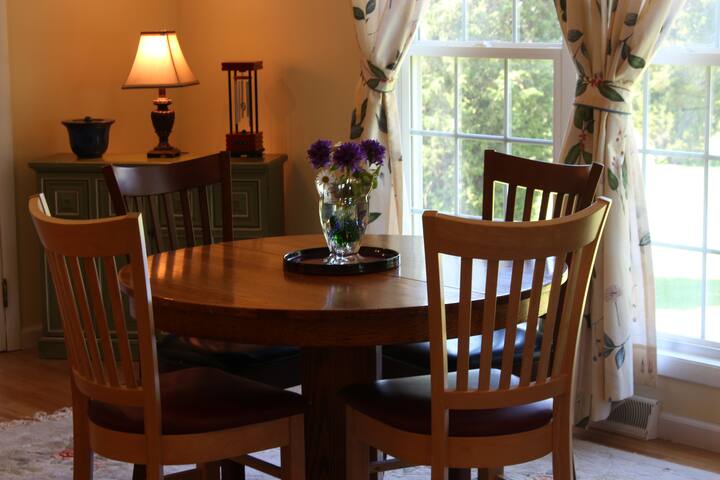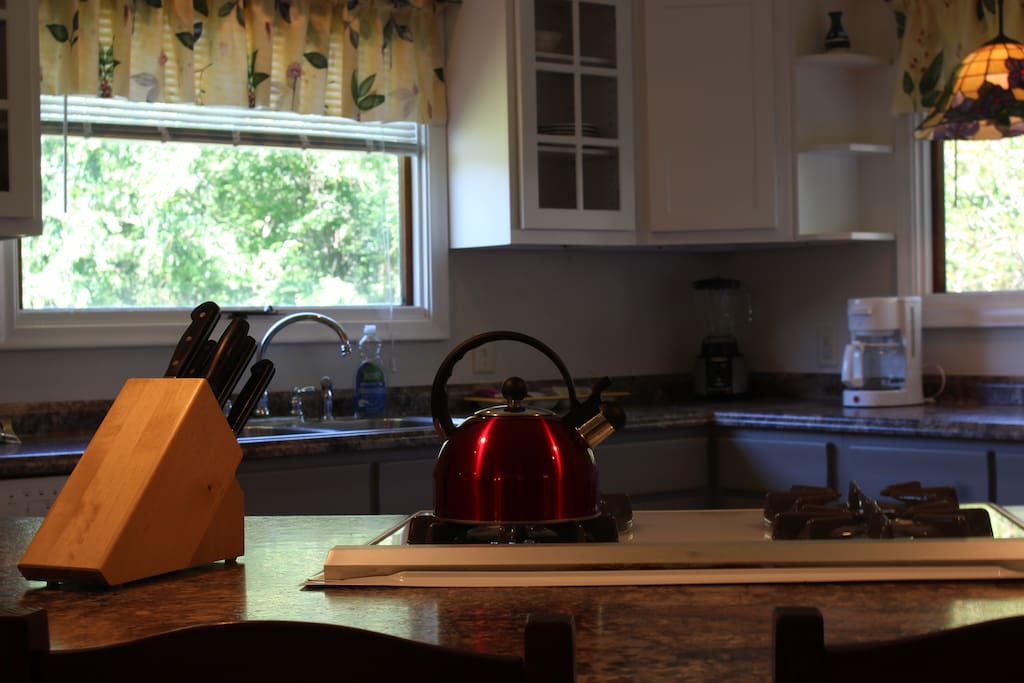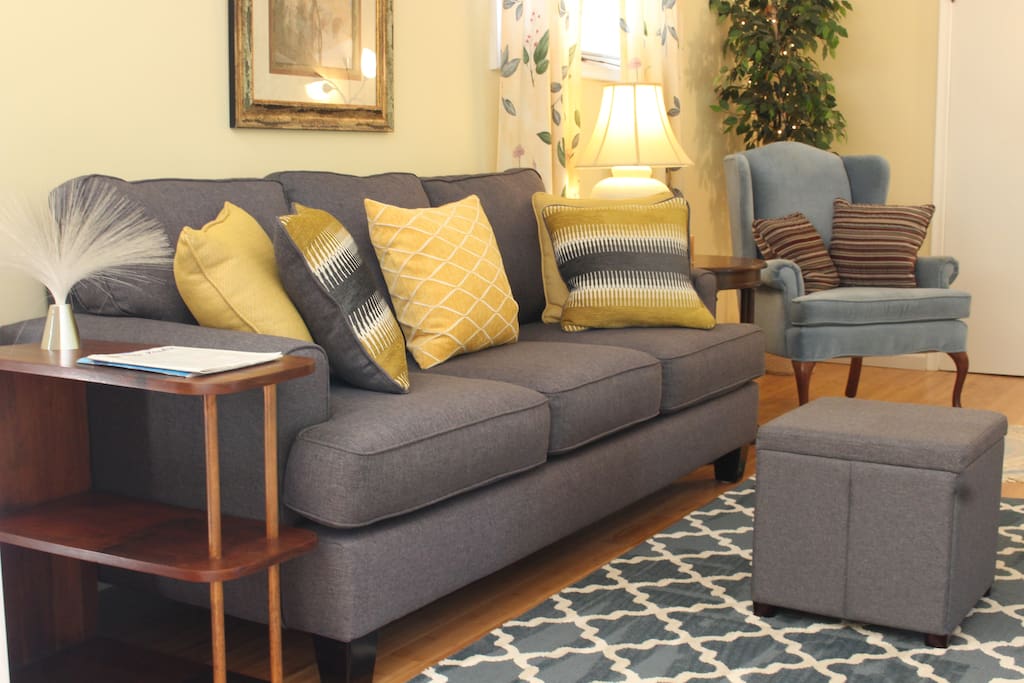 Charming UrbanFarm Guesthouse
Clean, modern and well-equipped, our guest house is excellent for couples, business travelers or anyone seeking inspiration.
Quiet and private, we are 5 minutes to many adventures, including the Cuyahoga Valley National Park, Mountain Bike Trail, Stan Hywet Hall & Gardens, The Porthouse Theatre and Blossom Music Center. Just 30 min. from Cleveland and 15 from Akron, the location couldn't be better!
Read, write or relax after a day of fun. Visit our urban homestead of chickens and gardens!
---
We were visiting Cuyahoga Falls for hiking and a concert, and this was the perfect place to stay. Before arrival, communication was excellent. Lorree replied promptly to my questions and, just before we checked in, sent a message with lots of helpful information and recommendations. During our stay, we had plenty of privacy, but Lorree was available for anything we needed. The house itself is beautifully decorated and spotlessly clean. The kitchen is well equipped, and Lorree had kindly left some fruit, water, coffee, tea, and pastries for us to enjoy. The bed was comfortable, and it was really handy to have an extra half-bath. There were plenty of towels and some toiletries were provided. We were only there for 2 nights, but if you're staying longer, there is plenty of storage for unpacking suitcases and facilities for doing laundry. We also really liked the location. The area itself is residential, but the Blossom Music Pavilion, Countryside Farmer's Market (a must go!), a variety of trailheads, and several shopping centers are just a short drive away. We were hope to return to spend more time in the National Park, and we wouldn't hesitate to book this home again! Highly recommended!
---
Lorree is an excellent hostess. The location of her property is perfect for exploring the Cuyahoga Falls Park. It's a beautiful park with so much to see so do. The house has great views and is very peaceful, even though it is in a residential area. We are so glad that we stayed here.
---
Great communication from host. Wonderful space with full kitchen, peaceful views, relaxing vibe, spacious, clean and numerous amenities. Easy check-in/ check-out, "Doris Day" parking and fantastic location to all things Cuyahoga Valley National Park. Missing it already. We had the best time exploring Peninsula and riding the Scenic Railroad. Visited beautiful Brandywine Falls and really loved easy hiking in the Ledges, Octogon, Overlook arena. Saw lots of people biking, walking and jogging the Towpath. Incredibly close to Blossom Music Center and Porthouse Theater. Thoroughly enjoyed both venues! Take a picnic and wine. Sarah's Vineyard on a beautiful afternoon was sublime. Check out local farmer's markets. Szalay's on summertime weekends has great people watching and tasty roasted corn. Karaoke night at Domenec's, Cuyahoga Falls was a hoot. Easy drive into Cleveland. Nearby Kent has cute college town area.
---
I would give 6 stars for communication if I could! Lorree reached out a few days in advance with detailed info on checking in, stores near by, and restaurant recommendations. We were going to be arriving late for check-in and Lorree still reached out after arrival to see if we needed anything else. The place was very comfortable and extremely clean. Fresh bedding and towels. One and a half bathrooms very convenient as well. The main purpose of our visit was for a concert at Blossom. This is the perfect location for that! If we ever come back for another show, I'd love to stay here again. Even with the ideal location, cleanliness, and comfort aside, this has been our best experience with Airbnb based on Lorree's communication alone! Like everything in life communication is key. Thank you for an excellent visit, Lorree.
---
Lorree was great! Very accommodating and provided information about many local activities. Clean, quiet, beautiful little home. Definitely one of m best Airbnb experiences.
---