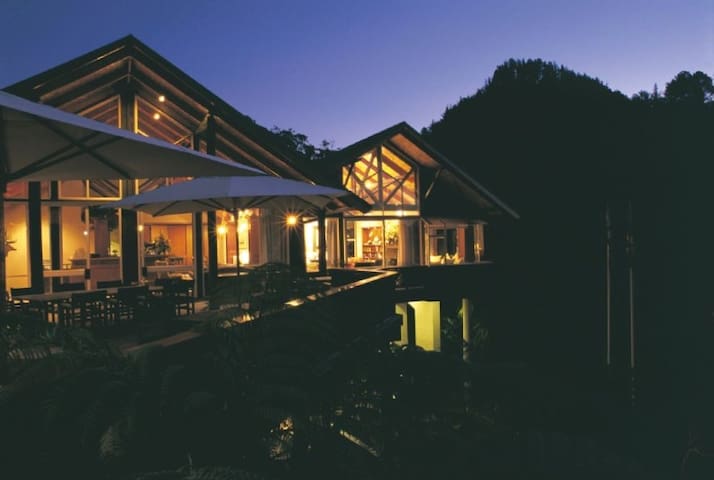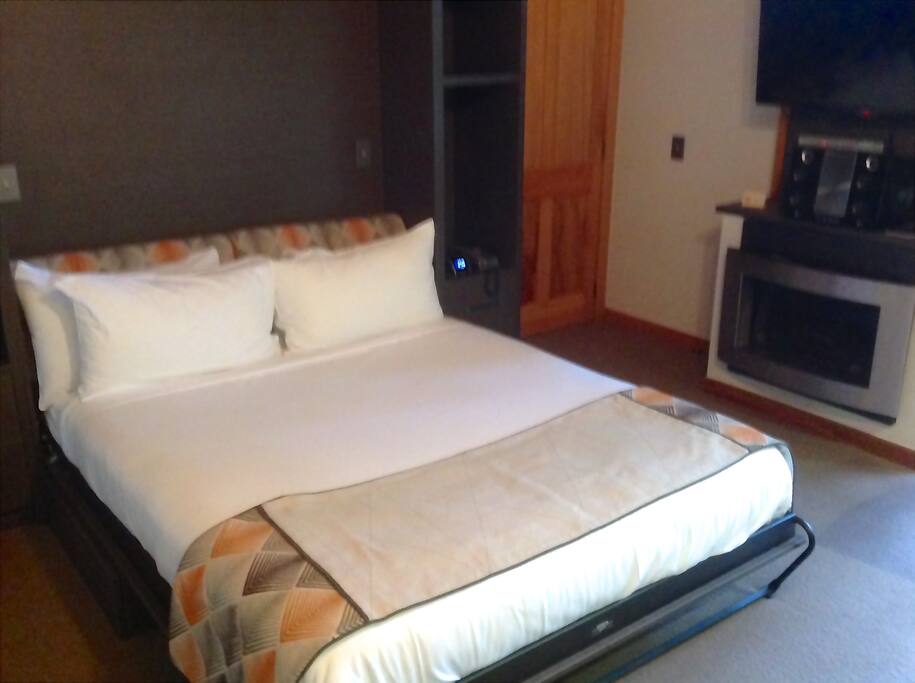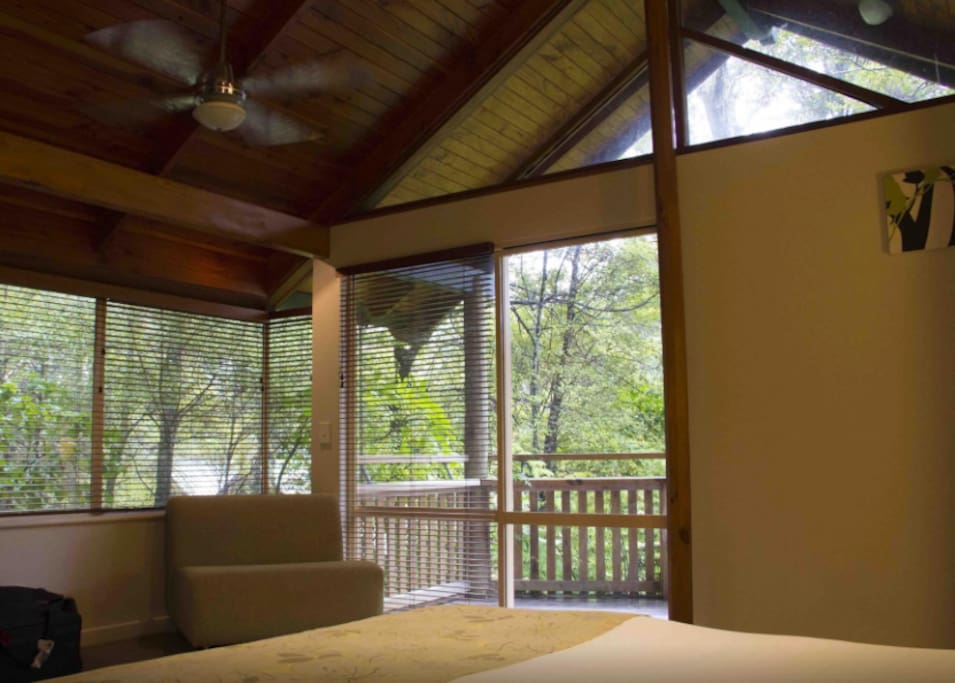 This place is very nice to stay at. I absolutely love the shower and the peace and quite. Pauanui isnt the busiest place which is great if you are wanting a quiet place to relax. The staff are very helpful and polite. Only issue I had was that they rooms aren't serviced so we had used dishes left in the room for 3 days. Other than that, I really enjoyed my stay here at the Puka Park Resort. Thank you.
---
The hosts, Sarah was really great. We asked her for the studio to stay for three nights, but instead got the one bedroom resort unit for the same price. The accommodation was brilliant, relaxing, heated floor and sky tv. Even with a kitchen let us to cook some food for our baby. Really close to beach. Pauanui is a great town to stay, I even made a small youtube video about this town. It is a small town of paradise. We will definitely come back again. Sarah and Terry are great hosts.
---
This resort is truly luxury. We had an amazing chalet with a rainforest view from our balcony. Chalet is stunning and had everything we needed. Defiantly would recommend this place to everyone and we would come back next time we are in Pauanui. Thank you so much Sarah and Terry for letting us stay.
---
The resort was beautiful. Tucked away in the hills but easy to find. The staff was great, really accommodating. I think this is one of the best values in the area, you get a lot for your money. Short drive to cathedral cove and hot water beaches but also you can walk down to paunui beach from the hotel. Would book again in a heart beat.
---
The resort is an amazing place. I too received an upgrade from Terry and Sarah. The room was amazing with a great bath tub and very comfortable bed. The resort is set up that reception is down the hill, but they are happy to drive you back and forth with their little golf cart. It was a bit hard to find a nice restaurant outside the resort as it was the off season and any decent size town is about an hours drive. I was there for 3 nights, 2 of which I had no neighbours. When a couple did occupy the room next door it became apparent that the walls are quite thin. I could not only hear their tv being on, but some more intimate activities. I can imagine in the high season when the resort is fully booked, this could be an issue.
---
We are father and daughter who run a family owned holiday business, located on the Sunshine Coast in Queensland, Australia.

The accommodation we list is of a high standard and while we are not located on site at any of the properties the property staff is always happy to help and answer any questions you might have, or we can easily be contacted via phone, email or Airbnb.

If you have any questions about any of our accommodation or would like to make a booking please do not hesitate to message us. If you would like to know more about us or our business you can also message us or otherwise Redseason Australia to find our website. We are always happy to answer any questions you might have and hope that all of our guests enjoy their stay.