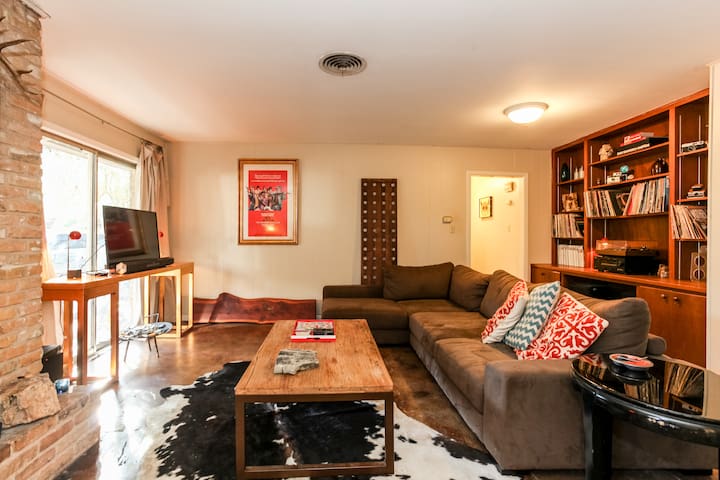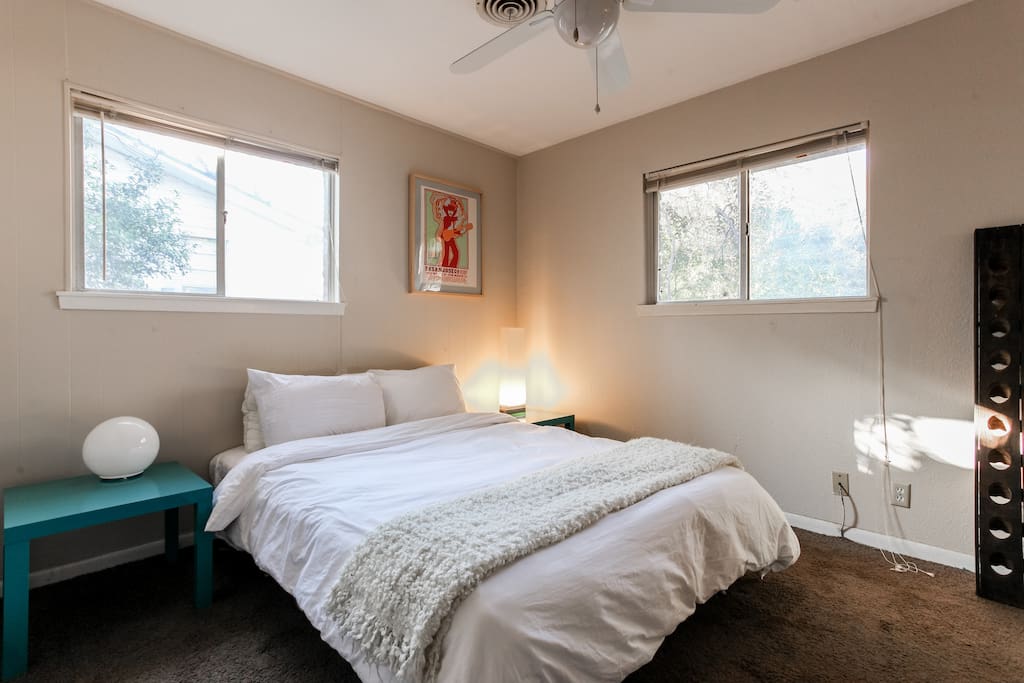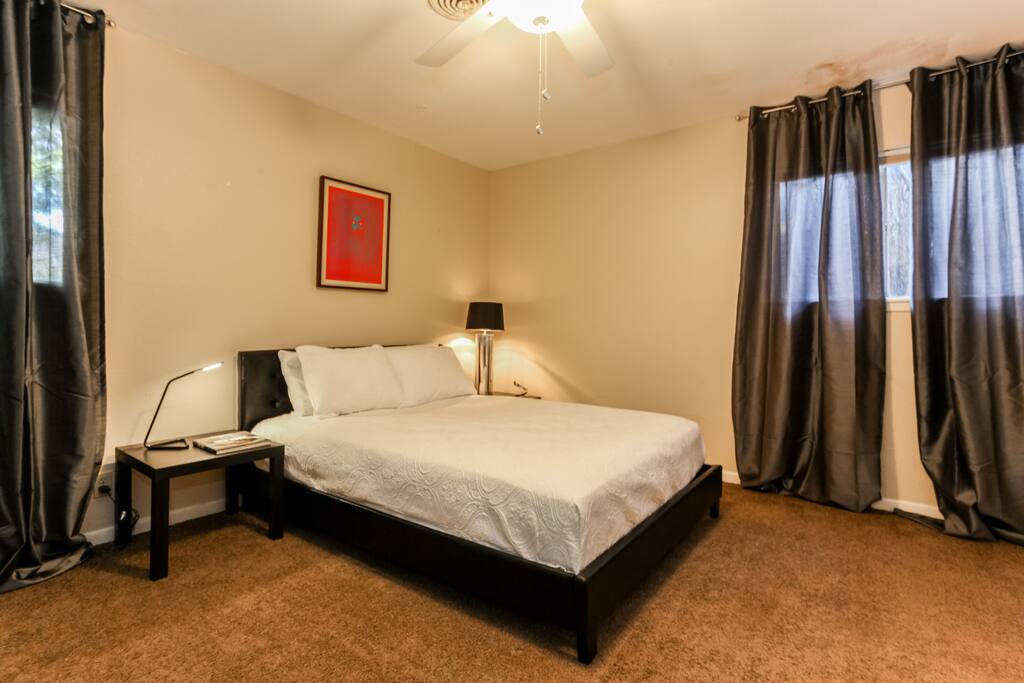 Ranch style house with Modern decor on a tree covered lot. 1 mi. to dwtn and 1/2 mi. to historic S. Congress Av. w/ restaurants, bars, retail & music venues. 4th room w/air mattress available at additional cost. Walk .8 mi. to boardwalk/kayak rental
---
Michael was great, the house was alright. The pictures were accurate in the funky Austin atmosphere and the location was great, but the rooms and house were a bit more dingy than expected from the photos. This is more from age than anything, as everything was very clean. I slept in the master bedroom with the attached bathroom (we had 3 women staying there), and it was nice to have 2 full bathrooms, but they were dark and very 70s. I slept in the middle of the bed, as the coils from the mattress on the side facing the main part of the room were really pokey, as one might say. Once I did that, it was fine, but I wouldn't suggest 2 people in the bed. Can't speak for the other beds. There was an amazing part of the house - the record collection. WOW. Amazing record collection! All in all, we saved some money staying here over 3 hotel rooms in Austin. If you're looking for clean and convenient, thumbs up, but if you're looking for updates of any kind or a swanky vibe, not your place. Michael was very gracious, though, as we arrived 2 hours early and he let us come in sooner than expected, which was very nice of him. Seemed like a nice, flexible guy. I guess it was just a little bit different than I was expecting.
---
Plenty of space and good size backyard for those who need it. He stayed in constant communication whenever needed. Let us sleep in Sunday so didn't have to rush out after a fun/busy weekend. We loved that he had Netlix when wanted to watch a movie and also a change with a record player that we enjoyed as well.
---
Local, born and raised Austinite and is a chef by profession.