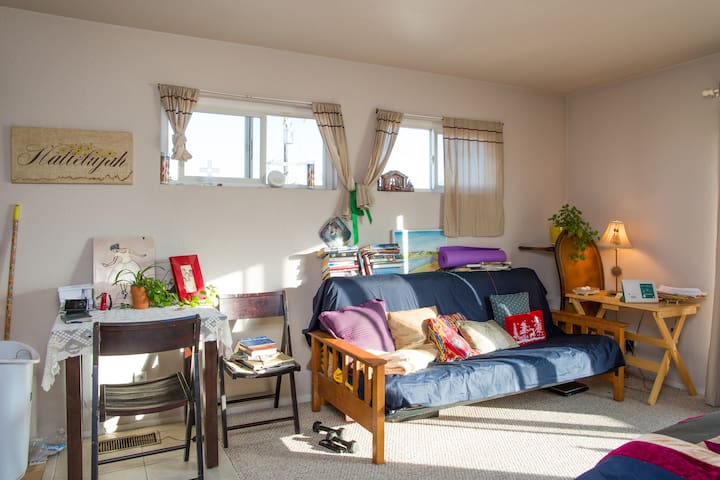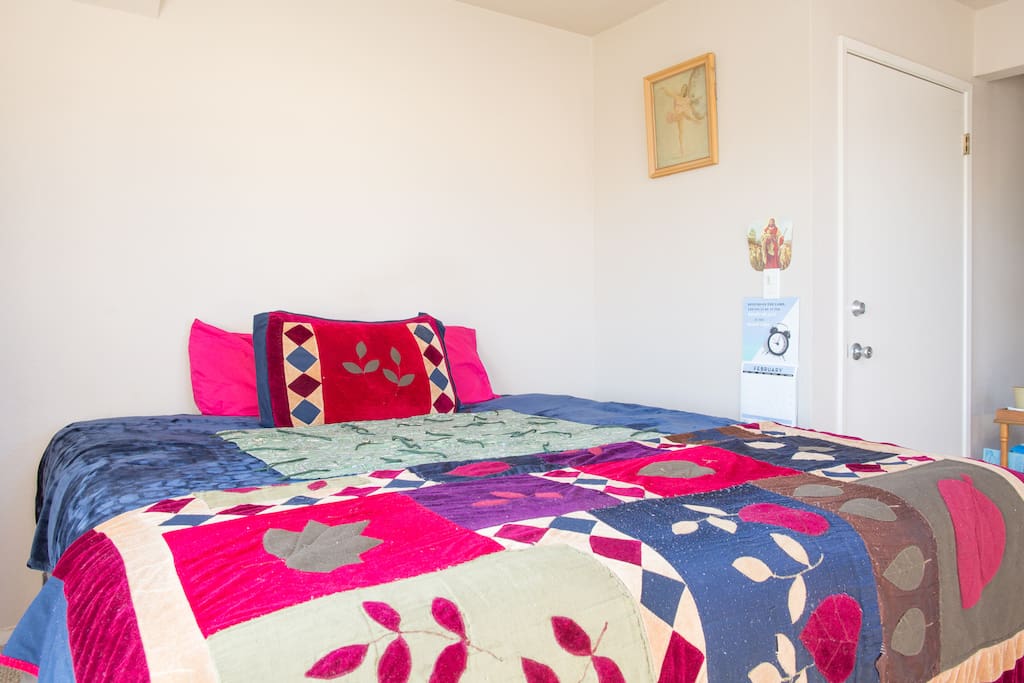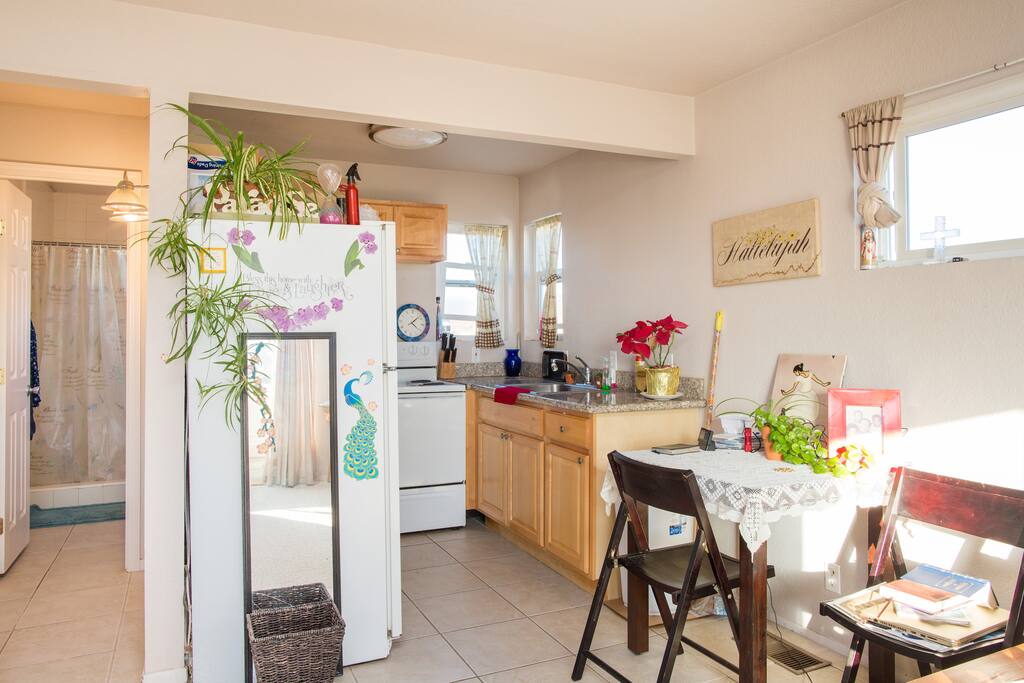 房源
This studio duplex is on the beautiful Central Coast of California. A 5 minute walk to the beach and play in the sand dunes. With-in an hour drive there are over 100 wineries, Hearst Castle, miniature golf, water activities, golf, horseback riding, and a live Melodrama Theater. This upstairs studio has a full kitchen, bathroom, large shower, Cable TV, Internet, queen bed and futon. There is a private balcony you can relax on and listen to the ocean surf. NO smoking, 2 night Minimum. There is an 11% tax that will be collected at check-in.
---
Alana, the property owner, was friendly and accessible. She quickly handled some minor issues that came up during the stay. The apartment gets great light from multiple directions all day including the deck. The location is a bit isolated but it is a 10 minute walk to the dunes. This would give you quick access if driving your car or riding an ATV on the beach is your thing. The WiFi was slow and spotty. The people who were downstairs while I was there were nice.
---
Alana was a great host. She was easy to communicate with. The studio is cozy , clean, and well equipped with everything you need. It was very comfortable for me and my two girls. It is conveniently located within a few minutes from Pizmo Beach, or a short walk to the local beach. I recommend Alana's studio for anyone who wants a great and cozy place.
---
I am a Nutritionist and enjoy keeping people healthy with Natural supplements. My favorite is Enzogenol, a pine bark extract from New Zealand. I have worked with Jafra Cosmetics for 30+ years. For fun I raise miniature donkeys. We had one born this summer--what a Darling! I have lived in this area for over 30 years. I stayed after attending Cal Poly in San Luis Obispo. I am native Californian and I love to travel. I have been traveling with 13 Indigeneous Grandmothers from around the world for the past 3 years (average age is 79!) My life committment is to make a Positive difference in the World and in People's Lives. I choose to take care of Mother Earth and be Happy!