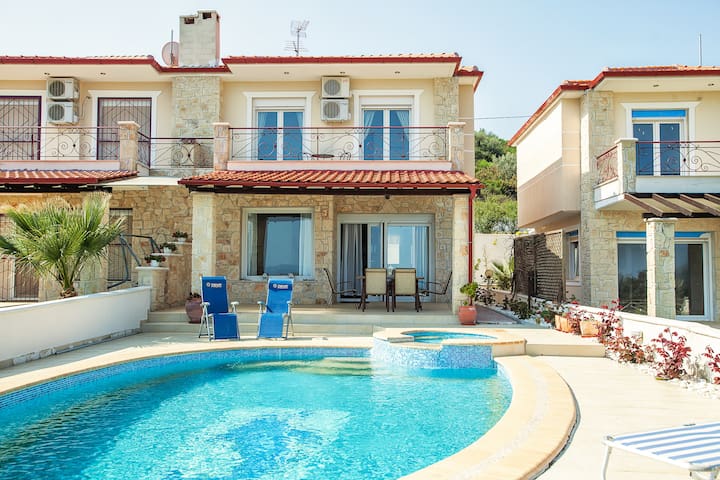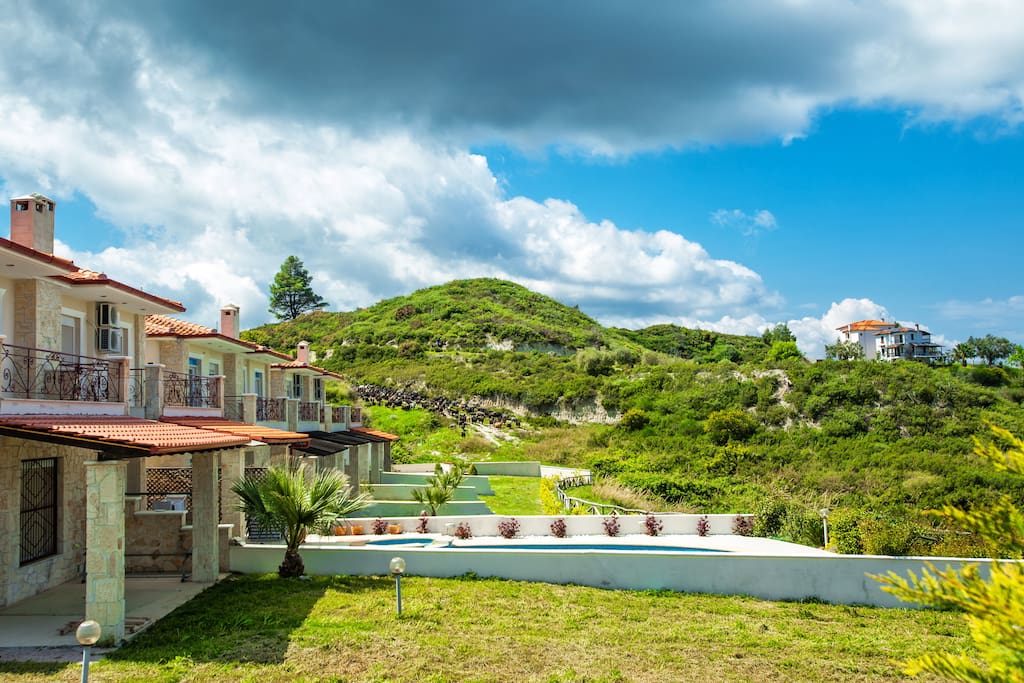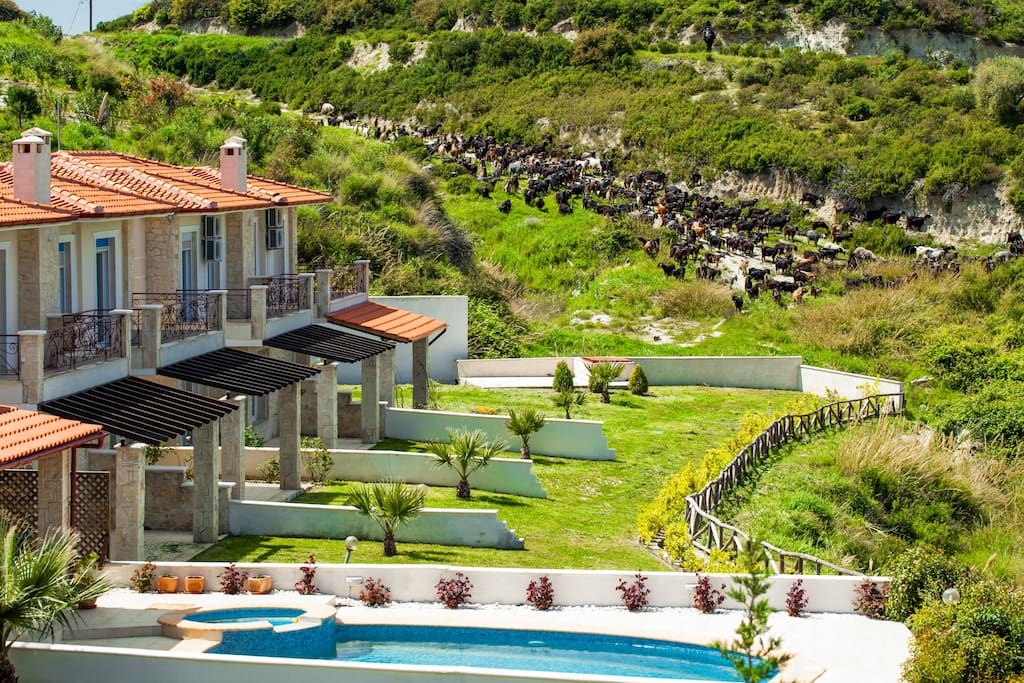 5 bedrooms Villa.Special charm of these houses is a great view of the sea, olive groves and the town of Pefkochori. This complex is situated on a hill in the mountains. However, you can easily reach the town and the sea.
---
We had an amazing time at Maria's wonderful house. I think the pictures don't capture the beauty and size of everything. Maria and her friends were the perfect hosts. They answered every request and gave amazing tips. For example Tsiparis, one of the best restaurants I've ever been to. If I could 6 stars I would :)
---
The villa is in a lovely position but quite high up, with views over the valleys, town and sea to the rear. You really need to hire a car as the walk down to the town is quite steep and not ideal if you have children. Also the beach is further away than we thought it would be from the photos. The villa was well fitted out with white goods, linens, towels and china/glasses/cooking utensils. The pool was lovely although we did have to arrange for it to be cleaned half way through the week as it had gone cloudy and green.
---
The house is 20 minutes walk from the beach! The view is breathtaking and everything looks exactly like in the pictures!!! The kitchen is fully equiped, so you can easily cook... if needed. Maria is a super host and was always available to help out. She contacted me on Viber from the moment we booked the place and ensured evrything is set for our arrival. If you ever want to spend your holiday in Pefkohori, this is the ideal place to book!
---
Maria is a great host, she contacted me by phone right after my reservation, they before my trip, and on the day of the trip. She arranged for us to be picked up from the city and taken to the villa. The villa is great and looks exactly as described in the listing. Lovely experience, I would stay here again in the future.
---