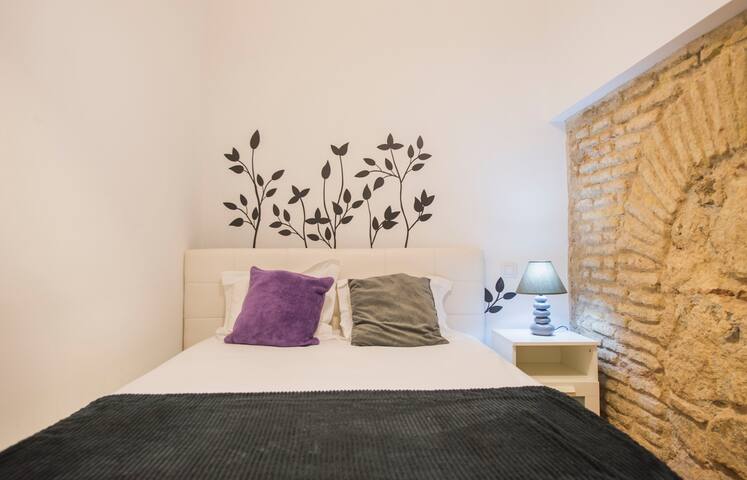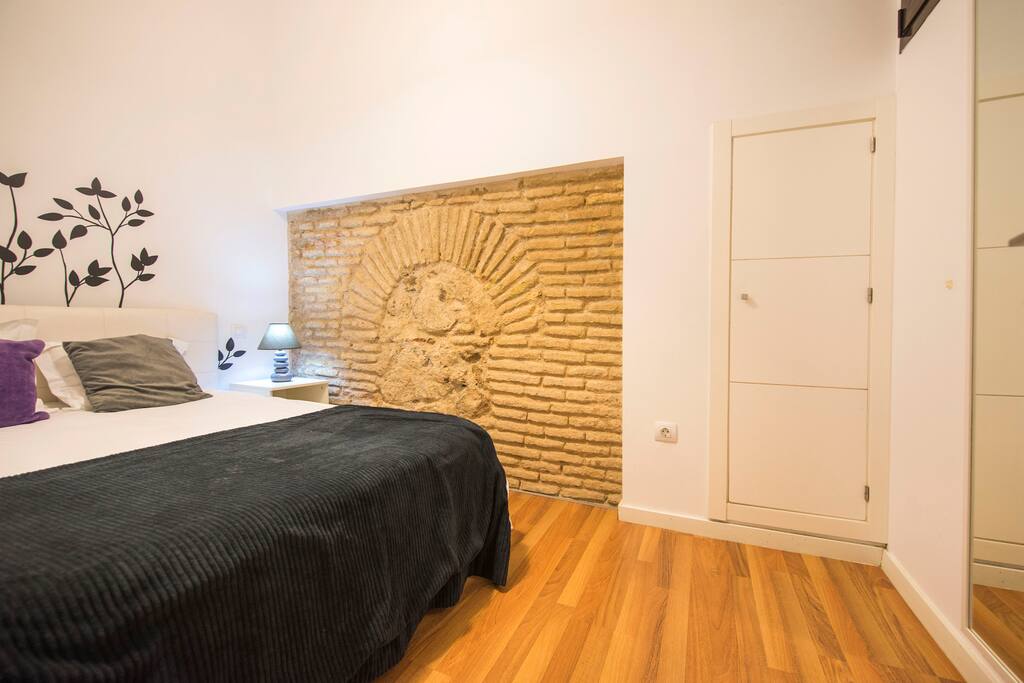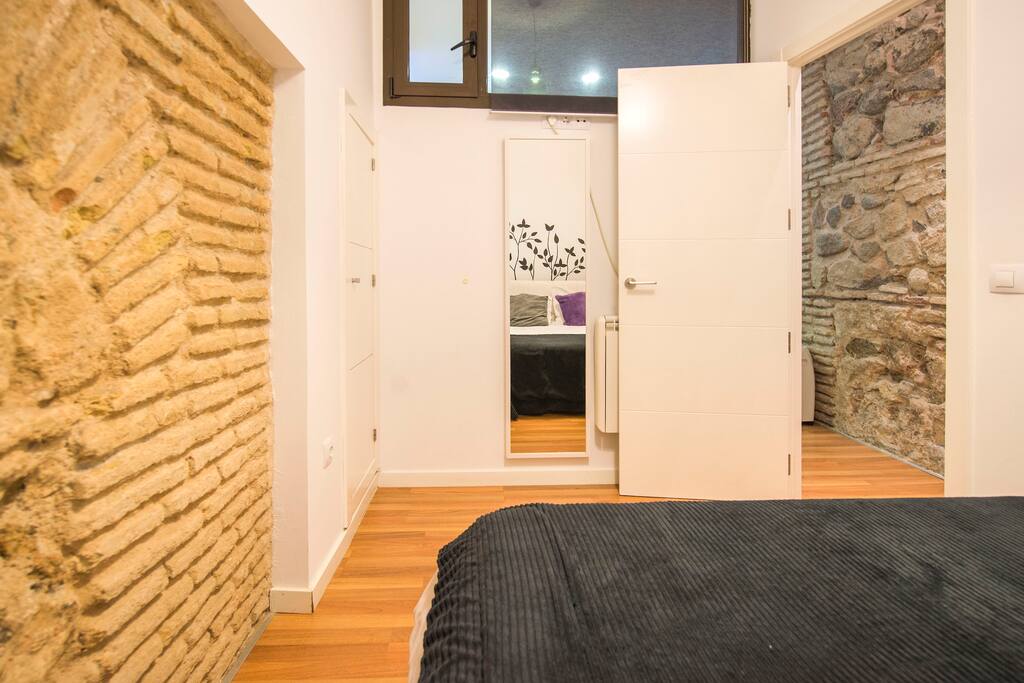 房源细节
In the historic center of Toledo, next to the Cathedral , completely renovated. Beautiful apartment in a building of the fifteenth century. It combines modernity and comfort with special elements of medieval times carefuly restored. Perfect location for visiting the city on foot and enjoy its streets, churches, monuments and museums, as well as the wide gastronomic and oenological offered by many restaurants arround the old town. 25 minutes of AVE from Madrid and few minutes from the Don Quixote route.
Turistic information:
Free and guided routes in (URL HIDDEN) Turistic train (URL HIDDEN) . Tapear in Toledo and enjoy the tradicional food: perdiz a la toledana, carcamusas, venao, Senda ecológica around the river Tajo. Playing golf in Layos, (URL HIDDEN) Don Quixote route and, Consuegra windmills.
We had a great time in Toledo! Marta's apartment is convenient to the central city, but still in a quiet part of town, clean, and has a cave! Marta allowed us early check-in, which was greatly appreciated as we were traveling from the US with a toddler. We would stay here again if we visit Toledo in the future. It is highly recommended.
---
Marta is a wonderful host! She was extremely gracious, even when our train from Madrid arrived much later than expected. We stayed here for the first part of our honeymoon and found it clean and pleasant-- the decoration is beautiful and the location is so central! We highly recommend staying here and would choose to do so again!
---
Una casa superchula, pequeña y con mucho encanto, en pleno casco histórico de Toledo (a dos minutos andando de la catedral). Nuestra experiencia fue mu agradable, Ignacio se encargo de recibirnos y explicarnos los mejores restaurantes de la zona donde comer platos típicos a un precio accesible, todo un detalle. La casa estaba limpia y tenía detalles como la cafetera con café para ayudarnos a levantarnos por las mañanas y unas agradables toallas limpias. Recomiendo encarecidamente la casa para una pareja, nosotros fuimos cuatro y estuvo bien, pero de volver volvería en pareja ya que la experiencia de seguro se hará mucho más cómoda.
---
Marta was a wonderful host. She was quick to respond in arranging the stay, helpful in her communications and instructions, and even went out of the way in arranging a taxi for an early morning departure. We did not have a chance to meet her in person because her friend met us when we arrived and left the keys in the unit when we checked out. Her friend was very helpful in telling us about the unit as well giving us a brief introduction to the Toledo area. We had one small issue with a slow shower drain that she is in the process of looking into. The place was central and convenient just down the street from the cathedral. The location is in a courtyard off the street and quiet (no stairs except for a step or two). The courtyard is shared by a few other units that Marta rents put. The unit itself was comfortable for two people and as described with a small bedroom and small living space / dining area / kitchen. Because it is on the ground floor and shares a wall with a small cave (as featured in the photo!), the air does get humid. Marta has a dehumidifier that addresses takes care of the humidity that we kept running most of the time. Otherwise, the unit has all the basic furnishings and kitchen with necessary tools. She provided towels, we brought our own toiletries. In summary, central location and great host. Thank you Marta!
---
The place was very difficult to find. We never met Marta, but a friendly neighbor showed us around. The place was small, but enough. Nice area, right next to two cafes/bars. Also very close to the cathedral. If you're traveling here, look up hostal infantes to find the location. It's in the same spot. Great stay overall!
---
Nos encanta Toledo y su historia, una ciudad bellisima, Patrimonio Historico de la Humanidad que conserva el aroma y espiritu de la epoca medieval. Por eso nuestros apartamentos estan restaurados con un respeto absoluto hacia todos los elementos de valor arqueologico y arquitectonico que tenemos integrados en las viviendas: Alfarjes policromados del s.XV, pozo con agua de la epoca islamica, suelos de barro originales del s.XV, grutas excavadas en la roca sobre la que se levanta Toledo...