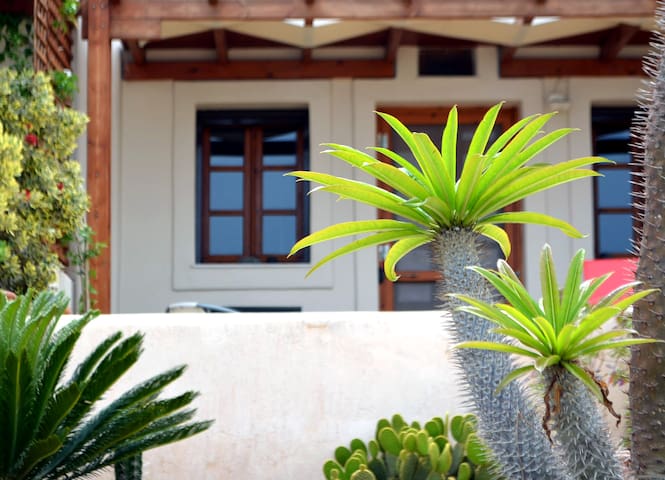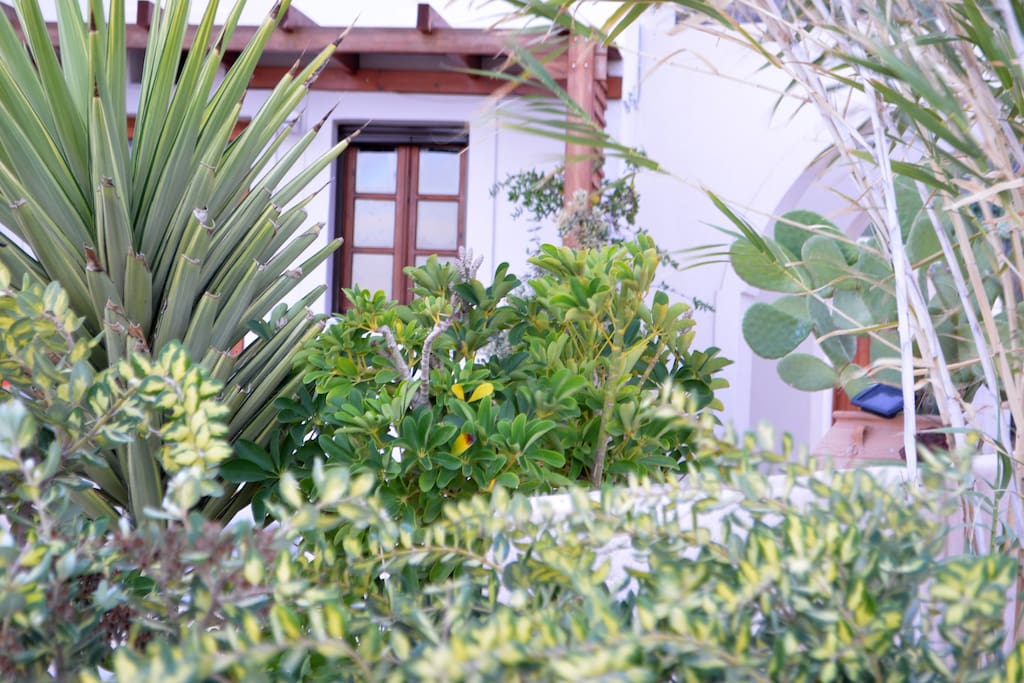 Anna and Nikos were great hosts. The house is clean, spacious and in a location that is away from the tourist hordes yet near to a variety of beaches and sights. Nikos gave us some very helpful tips about the island, our top recommendation is Mesa Pigadia beach with the cave and taverna. Both Nikos and Anna were very approachable and helped us out whenever we needed it. Wheels of some kind are required for getting around. We would definitely recommend this booking to couples and families.
---
Anna was very helpful with directions before arriving in Santorini. Her husband Nico met us upon arrival (at 11.30pm) and was very welcoming and showed us good spots to go in Santorini on a map. The villa was beautiful with everything we needed. It's in a remote location but very close to Oia. We would love to stay here again
---
I met Anna's husband, Nicos at a kiosk and we drove back to the villa. He was kind to show us all the great spots around the island. We followed his advice for food, sailboat and beaches. He made us feel very comfortable and the couple were easily accessible by phone. (except your wifi hardly worked, and the airbnb app is useless). We loved the sailboat ride that you recommended. He also supplied us with 6 bottles of water, which we graciously took. It was really nice to be away from the hustle and bustle but hard to find in the dark.
---
Fantastic relaxing stay at the lovely villa (hope that's the right way to describe) of Nikos and Anna. Nikos met us the day we arrived and gave us useful information about the island and where to go/avoid. The place has a beautiful view of the ocean and is a few minutes drive from several lovely beaches and taverna. Lovely house with nice terrace set in quiet location. Highly recommend!
---
I was born in Pireas the port of Athens. I have made Santorini my home the last 25 years. Lately I bought two houses by the sea which I have decided to rent for a few years. I am the owner of the houses I rent. In the winter when there is hardly any tourist movement in Santorini I travel a lot. Always I choose to stay in a private house. I have a long experience as a tourist so I think I can be a real good host. Leaving in Santorini for 25 years I have come to know every small corner of the island. Information that I love to share with my guests.


语言:
English、Français