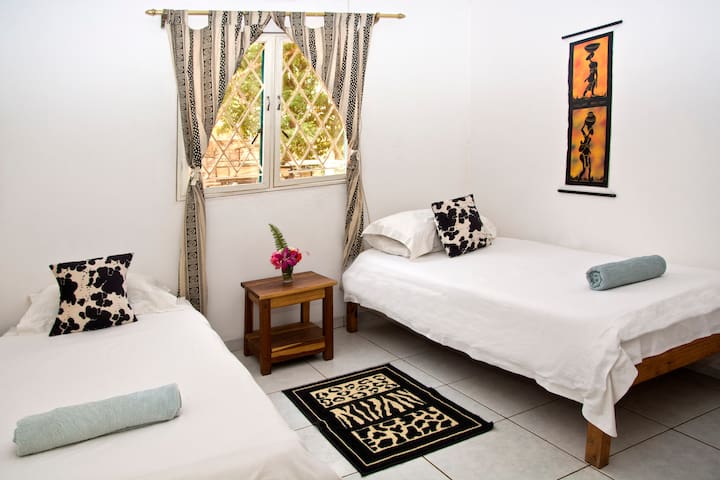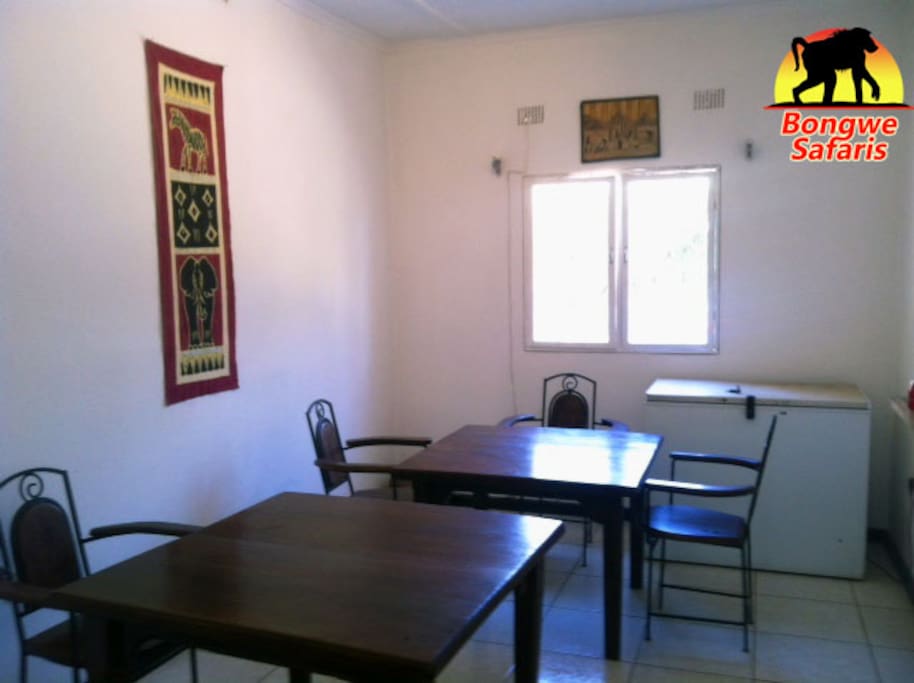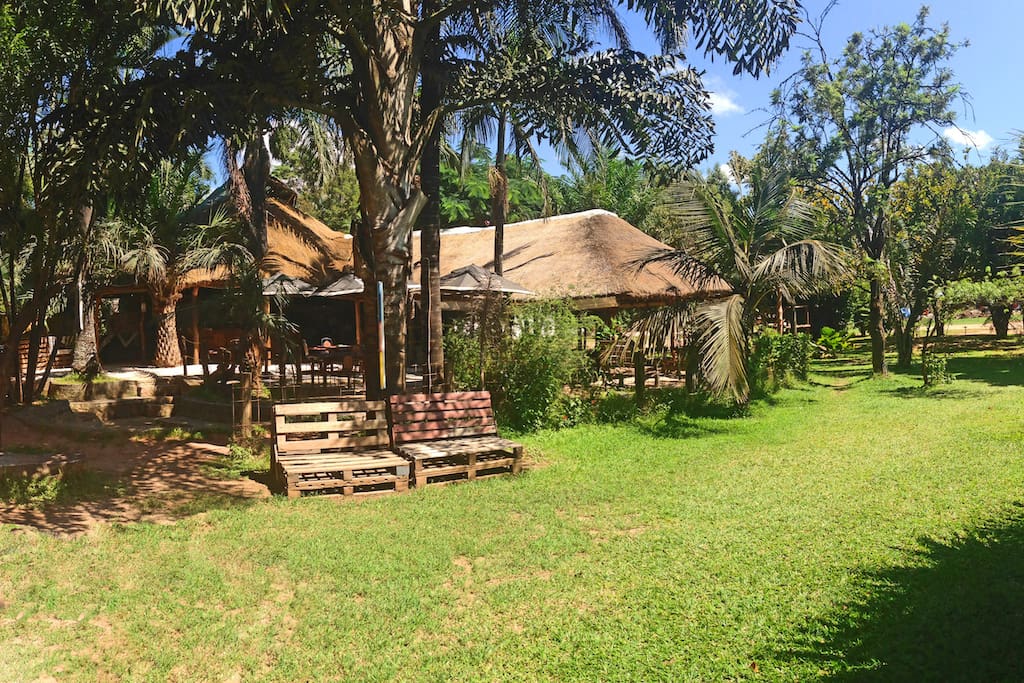 Bongwe's Bar & Guest House
Bongwe's Big Bush plot boasts of a beautiful huge garden full of amazing palm trees, fish ponds, beach style pub & a clear water pool.
We have 5 simple lovely rooms available for rent & are situated …
Again, it is great as we live right next door to a shopping complex and bakery and so never short for a tasty takeaway. But our own kitchen is famous for it's chicken pies, burgers and juicy t-bones!
We are on a mini bus route so you can get around cheaply if you like, but also simple to get a taxi too.
Just 10 minutes from the major shopping malls Arcades and Manda Hill
Bongwe is a fun friendly team who endeavor to have you feeling like you are at home no matter how long or short you stay.
We love what we do and where we are and hope you love it too!!

You will be lucky to get a word in edgewise around any of the Bongwe staff. We love what we do and love having you stay with us!