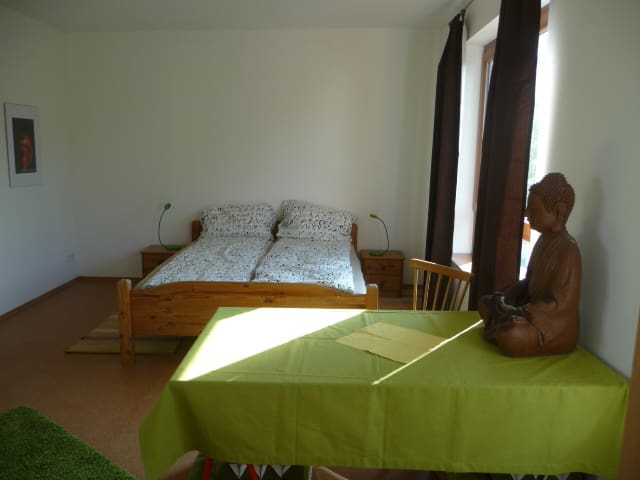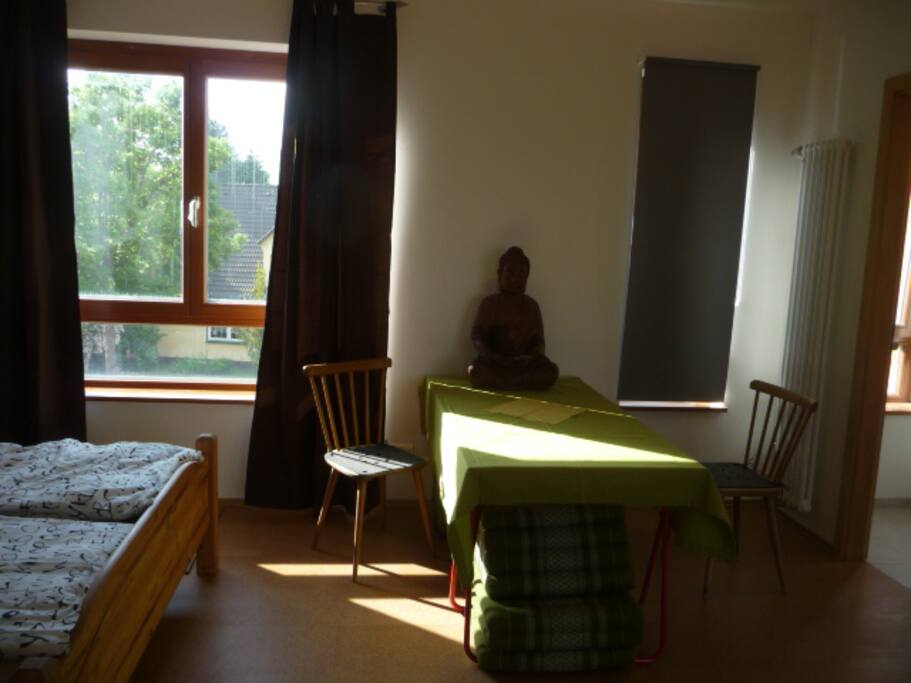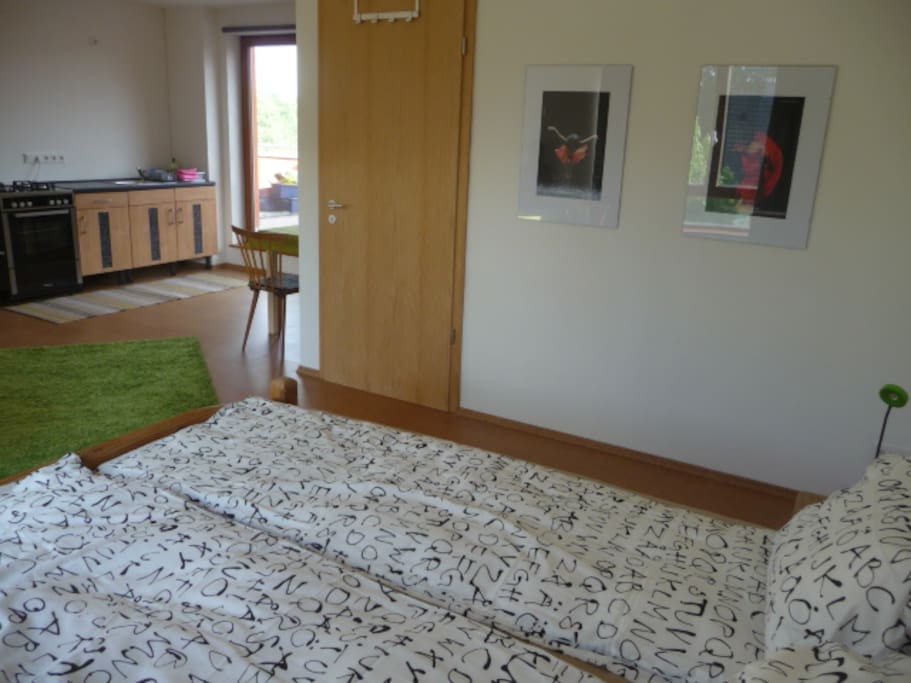 房源
You will stay on the sunny second floor of my private home in your own apartment, so you can be undisturbed on your own. There is accommodation to cook and having a shower and also using the roof terass for sitting in the sun. I like contacts but its also ok for me, when you just pass through for dealing your own ways. I`have just built the room, so everything is quite new. Things are still in progress for example there will be a stronger router that enables you to habe W-lan in the apartment. The adress of my house is only a few minutes way from the ICE-Station and near to park and castle of Wilhelmshöhe. Tram to the city two minutes from here and it reaches the center and all famous exibitions within fifteen minutes.


Documenta 13 in Kassel, which is currently attracting a lot of arts and cultural workers to share life in this beautiful city.
The address of my house is only a few minutes' walk from the ICE railway station and quite near the park and palace Wilhelmshöhe. The local public transport, i.e bus and rail connects you in two minutes with the center. From here you can reach all the famous exhibitions in fifteen minutes and explore the entire city. I am looking forward to your stay and I am happy to have a few tips for the stay to give!

---
Hello I`m Holger. I`m 47 years old and living in my orange house in Kassel. I`m living here with my nine years old sun. I`m working as a teacher in a secondary school and my subjects are arts and handycrafts. I love sports in every manner, cycling, climbing, dancing, playing football or other games with a ball. Also sometimes I`m painting and drawing or playing saxofone... I like as well watching films, visiting concerts or exibitions.... and then after all it is good to hang around for a while, spending time on doing nothing, before the world calls me again to travel to far away places... There is never enough time to do this all besides there is a child who wants to be cared for and also a hundred more children to be worked with.... There are not many moments to be bored in my life:-) I like to be in contact to people and I`m interested in all those various possibilities you spend your lifes with:-) So join in to Kassel and tell me about or not... however you like:-)