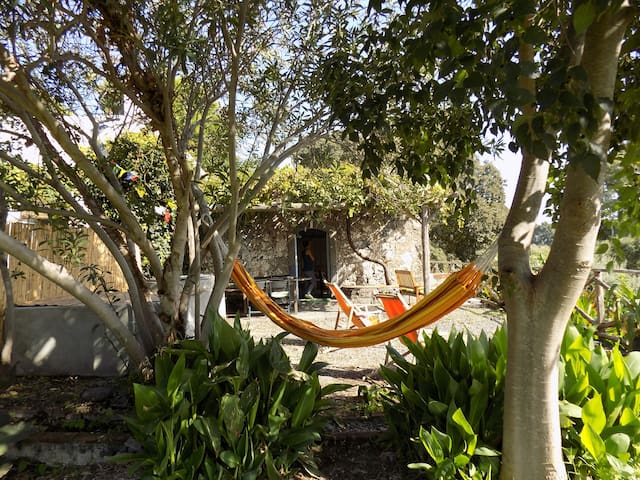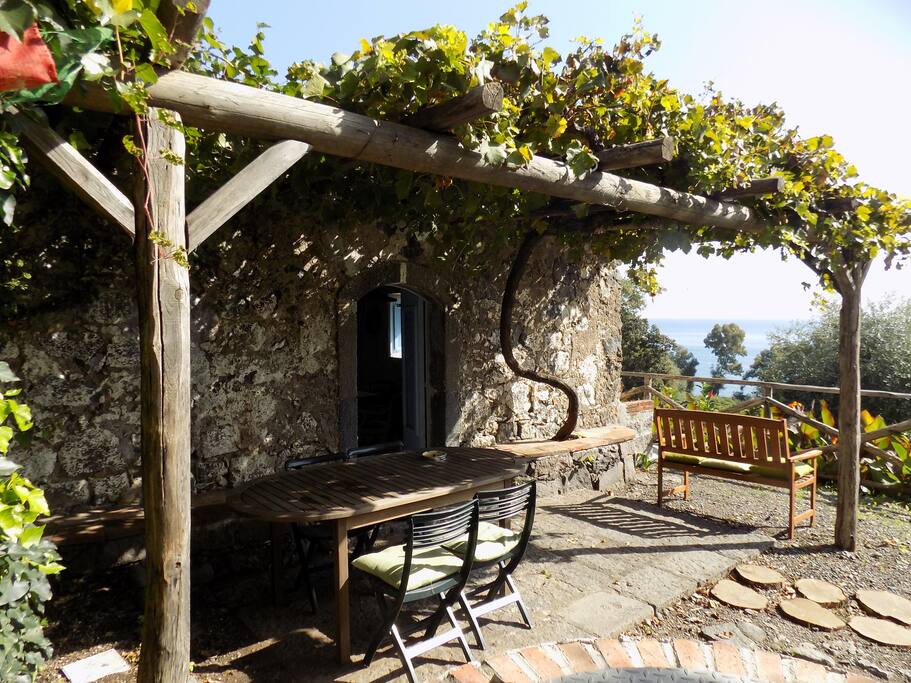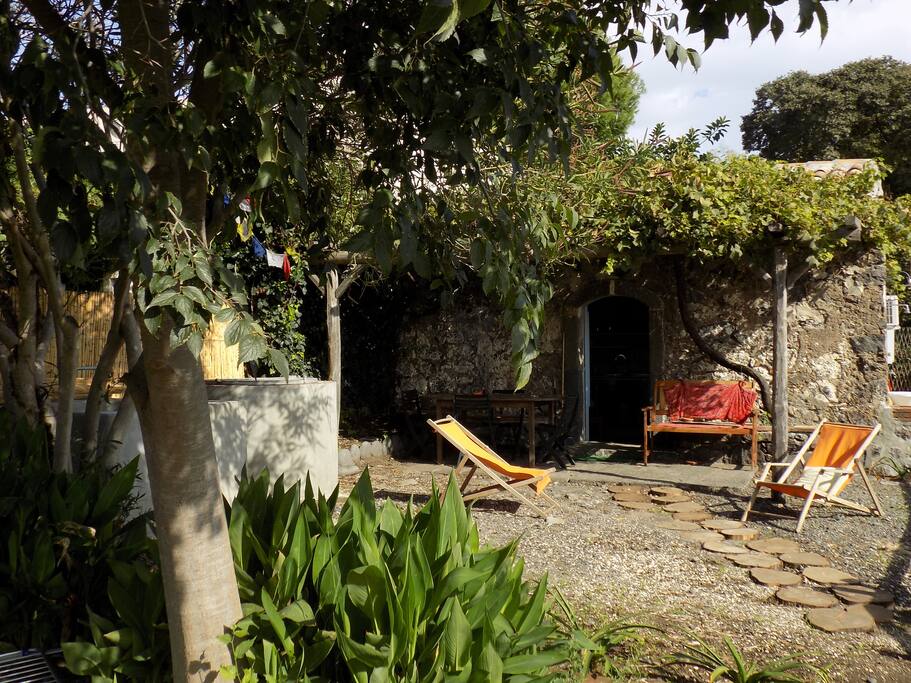 Delightful recently restored little house just a few meters from the sea where you can get by a nice country walk of few minutes or by car. The completely independent house has a beautiful view of the sea and a delightful garden.
房源
The house is very comfortable and equipped with all amenities including dishwasher. In the living room there is a bed for two people. While in the bedroom the bed is larger. The house is livable both in summer and winter having a fireplace (also stove) in the living room and the hot and cold air in the bedroom. The walls are very thick so it is fresh in summer and warm in winter. The large bathroom has a nice shower. Garden with spectacular views with amaca deck chair and table for eating under a beautiful grape vineyard
房客使用权限
All the propriety is for you and you can have nice walking inside
---
La tenuta è la perla del Mediterraneo, l'ospite è la sua famiglia deliziosi, Sebastiano ed Otto ci hanno reso la vacanza perfetta. Grazie! B
---
This place is a little paradise, its like from movie, amazing location, best views, very quiet area and great surrounding. House looks even better then on pictures, fully equipped, there is all you need to feel comfy, also great taste of arrangement and design. Everything is new with rustic soul. That is the best example how summer property should look like. Additional value is a location, beautiful farm where we could grab as many oranges as possible and squeeze it for fresh juice every morning. Also great vegetables were offered to us, and host Sebastiano is the nicest person we've met, this is fully hospitality attitude with natural spirit. This place was perfect for family with 2 kids (2+10), make sure you have shoes for rocky beach near the house, but we used mostly sandy beach in Giardini Naxo (20 min by car). Great bar is in town where you can try all Sicilian snacks and sweets, and La Serre restaurant 5 min drive is the place we recommend. We received all directions from Alessandra before trip and during our stay Sebastiano was helpful and was there for us whenever we need him. We already recommended that place to all our friends and they are planning to come next season :)
---
We had the most wonderful stay at Alessandras place. It is furnished and decorated with a lot of taste and it provided everything we needed. Sitting on the beautiful terrace, enjoying the silence and the views over the sea and on majestic Etna, was very relaxing. It was fun to cook by ourselfs with all these delicious local ingrediences and grill fresh fish. Besides, Sebastiano, who takes care of the place, spoiled us every day with fresh vegetables and local specialities from the market, that he brought us. Such a nice guy! The only small drawback was the swimming: the sea was a bit dirty on some days (depending on the current), on others there were a few sea urchins (no problem with the water shoes though, which visitors are free to use). But it did not really bother us, as lying in the deck chairs on the shady terrace was unbeatable anyway. So this is a 100% recommandation!
Dear and delightful Caterina, Thanks for your great enthusiasm and to have enjoyed my most beloved place. I understand what you say about the sea, unfortunately Sicily, which could be wonderful, is managed, like almost all Italy, very bad. So even if they put the purifiers for the sea, they do not do their maintenance. Occasionally, the sea is dirty and you can not bathe. It is my intention to do the swimming pool although I'm so sorry that in a place where you get to the sea directly from home you have to swim in the pool ......
---
Little paradise! Such a special place. Thank you, Alessandra for everything! We had a wonderful stay and most of all enjoyed the view! The house is perfect for some relaxing days. Great view of the sea and the surrounding is great! Communication beforehand was easy and we were welcomed almost like friends. Sebastiano is also a really nice person and helps with anything :) Thank you :)
---
A great place in between citrus and mango trees and with a beautiful view of the sea and Etna. The house is simple but has everything you need. Rustic on the outside and modern on the inside. Everything you need is a short drive away. You will need a car. Alessandra is helpfull and the people living on the grounds are very friendly.
---
I live in Rome where I work with my locations agency. I born in Catania where my family owns this property "Carruba" from over hundred years.In addition to take care of the guest houses I try to go ahead even crops orange , mango lemon and babana. Of course I could not live there and is very complicated but I hope that soon the least of my four children will finish school so I will be able to relocate and create a small oasis of nature. This is my dream . I spend as much time as possible in Sicily but also my daughter Agata helps me. We all love this place
语言:
English、Français、Italiano