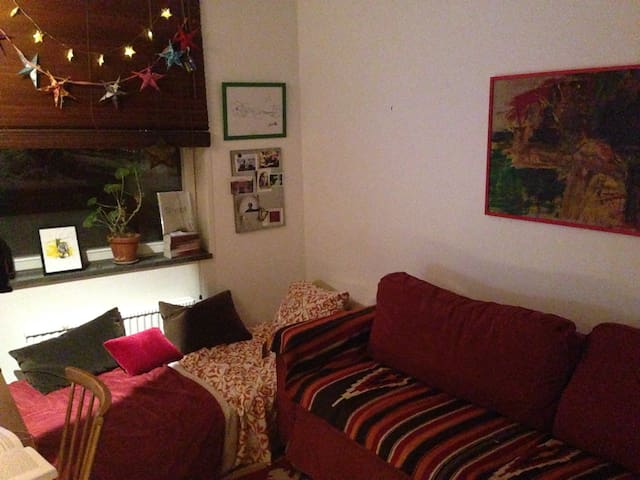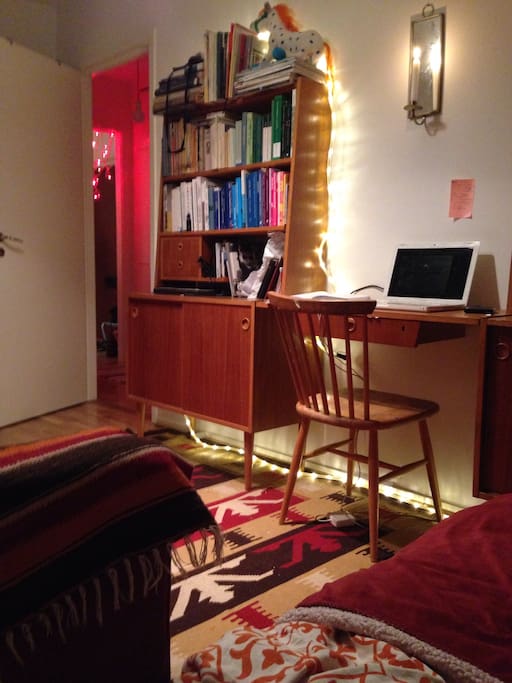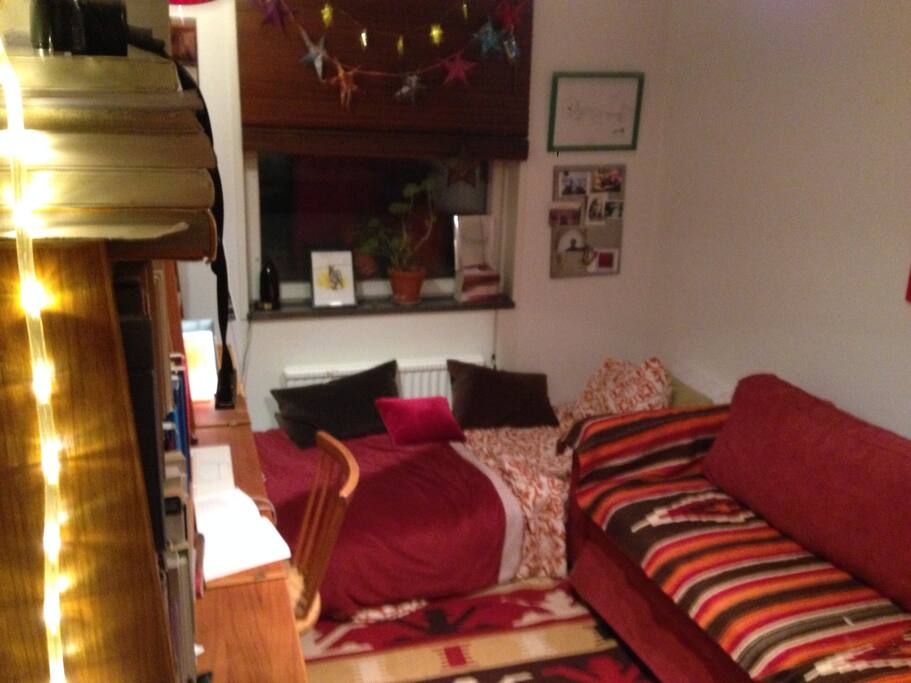 Precious reeder/writersroom with alot of spirit. Instruments and soulfullness, where you can rest. In the middle of stockholm city in the area östermalm but in the part called Sibirien - a restfullpart with anecdots and secrets in every block to be found by you. Love this area! ❤️
---
Im a happy social outgoing girl with a lot going on. I just got a baby and live together with my famely. My boyfriend is a musican and we travel alot.

I'm a warm person and would offer help of suggestions of what to do in Stockholm as much as posible and of matter of time... a bit buisy but will try my best to help if it's needed!

I aleways know what conserts, events and happenings going on i Stockholm that makes your stay much more worth and easier to know where to go and what to do in order to experience real stockholm life!

I like writing, acting and dancing and I study an international program that aims to deal with international questions about politics, exclusion and inclusion, globalisation, poverty and other important golbal questions.


语言:
English、Norsk、Svenska