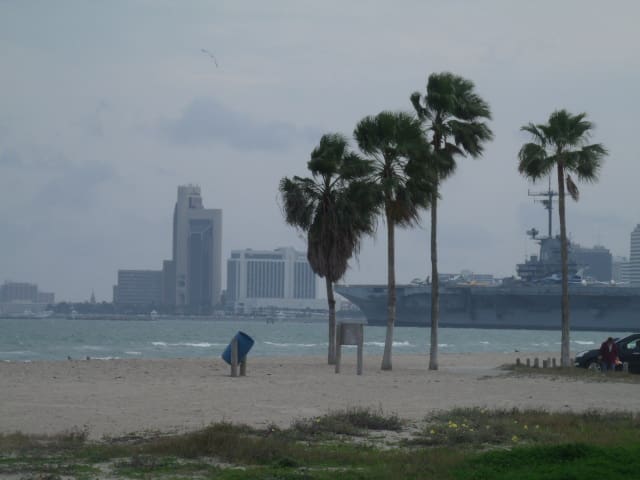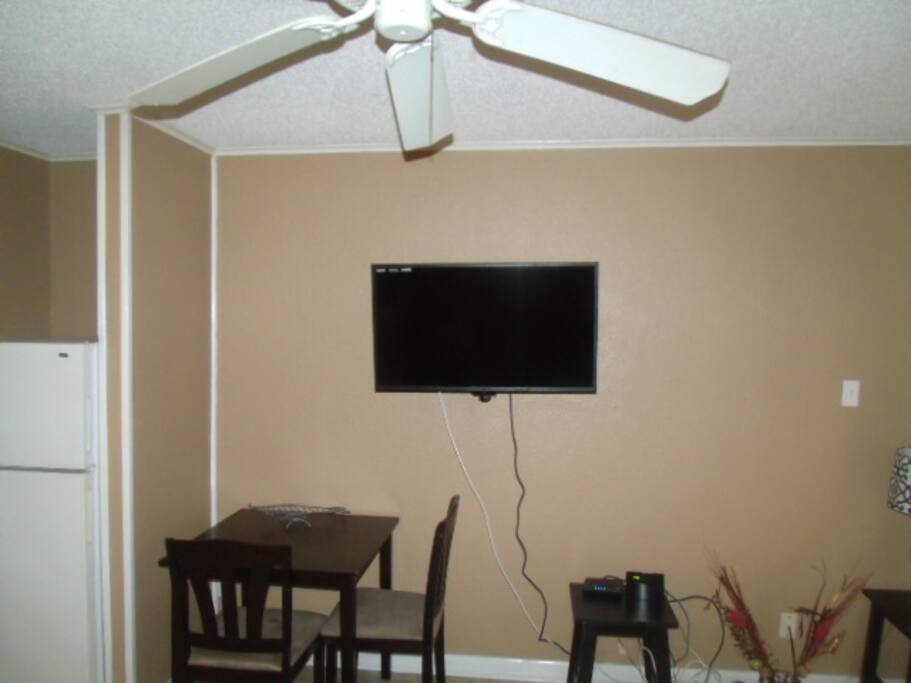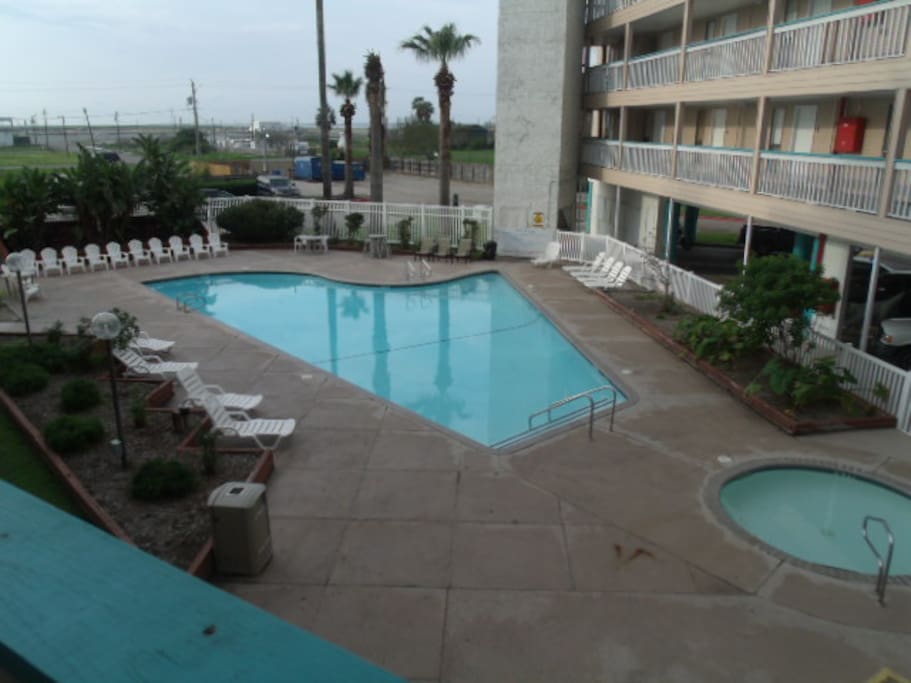 Corpus Christi Beach Condo 3140
Quiet, clean and on the beach! Less than 2 minutes after you close the door you are on the beach!! Save time and money on your vacation or trip with this centrally located condo with too many activities to name within 10 minutes walking or driving.
房源
Each one is a 1 bedroom, one bath of 420 square feet with a full-size fridge and kitchenette. One item of importance to note is that this is not a motel. There is not daily cleaning, room service, or the capacity to provide additional items upon request. Everything you are provided initially such as towels, linens, paper goods, etc. is all that will be received. If you need anything in addition, please plan accordingly.
Occupancy: Each unit sleeps up to 6 (some units are limited to 4 or 5 so please check the number of beds in the listing). While most units can accommodate up to 6, it can be crowded. I would only recommend 4 people in a unit. HOA rules specifically limit it to 6 people of which no more than 4 may be adults. If you violate this rule and are asked to leave, you will not be entitled to a refund.
Dishes and Cookware: Every unit is equipped with a full-size fridge and a kitchenette which has an electric range. Each has settings for at least 4 people as well as basic cooking supplies such as pots, pans and utensils. I do not supply any spices so please bring what you need to cook an addition to paper plates, plastic ware, etc. if you abhor doing dishes.
WIFI: I provide free WIFI with the room but I do not guarantee service. Specifically, I do not provide alternative access if there is a service outage which is beyond my control.
TV/Cable: There is a TV in the living area of every unit and some have TVs in the bedroom as well.
Towels/Linen: Each unit has linen for any of the beds it has. Every rental starts off with 4 bath towels, 2 wash cloths, Kitchen cloth and a dish rag. I do not provide beach towels. If you need more than are provided, please bring extra. However, please remember there is a washer and dryer on every floor.
房客使用权限
You will have access to the entire unit as well as the common areas such as the swimming pools and BBQ pits subject to the HOA rules. There is a pair of coin operated washers and dryers on every floor.
---
---
---
---
Welcome! The condominiums are an HOA community and the guest must abide by all HOA rules. I wanted to point out some of the common issues and rules guests are expected to abide by. By checking-in, you are agreeing to abide by the HOA rules. Further, you are acknowledging that you are responsible for not only your actions but those of whom you invite onto the property and into the unit.
Check-in and rules:
1. Upon arrival at the property, it is mandatory that you check in with the front desk to register ALL guests and pay the $15 registration fee. All vehicles must be registered at this time. Any unregistered vehicles are subject to being towed.
2. HOA rules on guest limits. If you try to check-in with more than the limits outlined below, you will be refused entry to the property.
a. For stays less than 28 days, there can be no more than 6 guests (Maximum of 4 adults up to a total of 6 with children).
b. For stays in excess of 30 days, there can be no more than 4 guests of which no more than 2 can be adults.
3. All guests and their invited guests must follow all association rules provided at check in. Guest assumes liability for any fines incurred during stay as result of guest's activities.
4. No smoking. I will charge the full amount of the deposit plus any additional amounts needed to remove the odor.
While in the unit:
1. DO NOT TAMPER with the smoke detectors unless you have an extra $2,000 you want to blow. The very second any tampering is detected; a digital record is created and a notification is sent to our front desk. Once that happens, you are likely to get a visit from the Fire Marshall.
2. DO NOT run the AC with doors or windows open.
3. Be aware that the front door may slam shut if open while simultaneously opening the sliding door.
4. Promptly report any damage.
Check-out procedure:
When checking out, please complete the following:
1. Remove all food brought into the unit and take out the trash.
2. Strip the linens and place them in the closet of the bedroom.
3. Very light cleaning to clean up spills, remove garbage and food. I don't expect it to be spotless, just not like the morning following a fraternity party.
4. Close all windows and doors and turn AC to 80 or off.
5. Place the key back in the lock-box. DO NOT lock it in the room or return it to the front desk.
---
---
---
---
The place was good and worked well enough for our group. The location was perfect being right on the beach, which was clean and relatively private even in the middle of summer. As was said in other reviews, the building itself seemed a bit old & outdated, and the room wasn't exactly new and beautiful, but nothing was dirty or broken so it was a great value for the price. That being said there were a few amenities missing that would have been nice to have. There was no microwave as was shown in the pictures, and no linens provided for the sofa bed like there were with the other beds. The kitchen had some pots & pans & a few cooking utensils, but no measuring cups which made cooking a bit of a struggle. Also, not sure if this is normal for the condo life, but I think 2 out of the 3 nights we stayed we were able to hear people arguing loudly outside late at night. All that being said, the condo was a great value for the price and I would absolutely stay again if I ever come back to Corpus :)
---
I thought this was a good place for the amount I paid!! Right by the water and downtown Corpus. Just be prepared to bring extra towels if you have a bigger family, or you're staying a few days. Also be aware there is no microwave. Other than that, Chris was truly accommodating, he even agreed to a later check out time last minute, due to pouring rain!!! Thanks Chris
---
The condo has the basics; it's nothing fancy, but it didn't have to be. The beds were comfortable. The kitchen had the things we needed. The place was clean. Chris responded quickly if we had any questions. The location was ideal for anything we wanted to do in Corpus, and the view was amazing. Every night, we stepped out the back gate to walk on the beach. We had just an amazing time. Thanks, Chris!
---
Hello! I am a Flight Paramedic based in Victoria, Texas and I am the Clinical Coordinator for an EMS training program. In addition, I also own a mobile Notary and tax service in Corpus Christi. I have been a resident of the Coastal Bend for nearly 12 years and my wife has been a lifelong resident. We enjoy the beach and pretty much any activity that involves water. We also enjoy travel and getting away to the Hill Country. If there is anything we can do help you with your stay in Corpus Christi, please do not hesitate to ask!