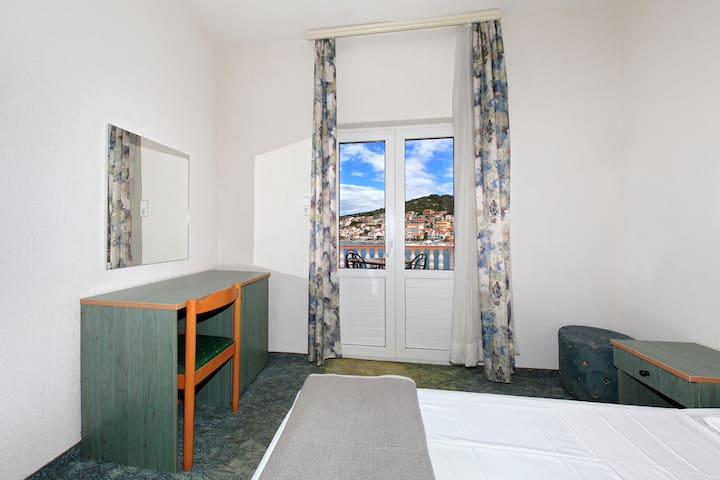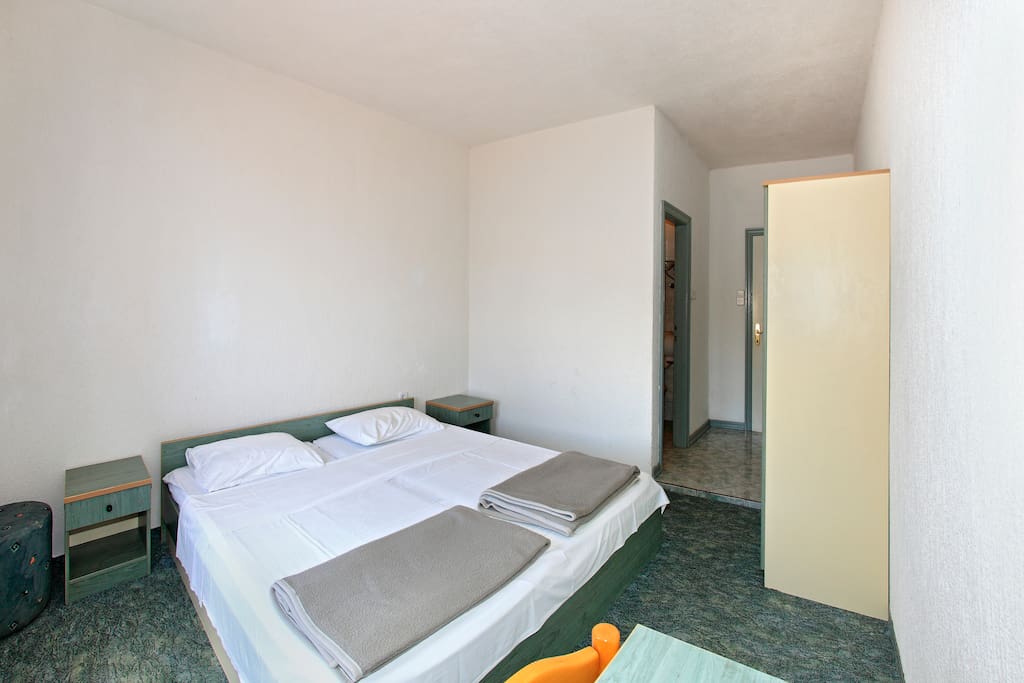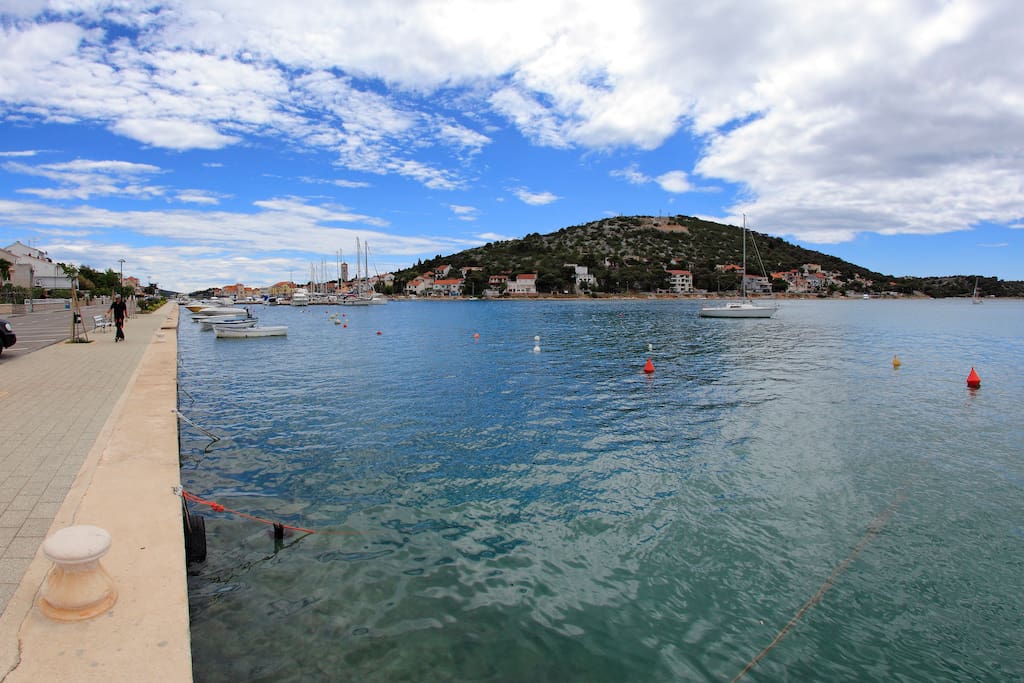 Tisno Fantastic sunsets - Room 2
The room has a double bed, bathroom and large terrace, offering a stunning view of the sea and island.
房源
Our beautiful bnb is located on the Island of Murter and connected by a road bridge to the mainland. We have 10 double rooms to rent, three with their own bathroom, 2 with one shared bathroom and another 5 rooms with one shared bathroom. All rooms have bed linen and bath towels provided. We also have a large, fully equipped restaurant style kitchen available for use by our guests.
The villa is located right next to the sea and offers breathtaking views from three large terraces. It is close to three national parks and the towns of Vodice, Šibenik and Zadar which are perfect for a great night out. Close by there is a fun aqua park, while shops and restaurants are only about 50 m away. It is barely a 5 minute walk to the centre of town and the local bus stop which has buses to other places on the island but also other cities along the coast.
Tisno is a lovely family town but those looking for a more active night life don't have to go far as there are night clubs just 15 minutes away and this year during July and early August there will be 5 different festivals happening here!
In August Tisno hosts a hilariously funny "International donkey race" with evening festivities that last until the early hours of the morning.
---
Unfortunately, our stay was not so pleasant and smooth. While the hosts were very kind and friendly, and the view from the balcony was really nice, a few things made this airbnb experience unsatisfactory. The main problem was the bed. It was extremely uncomfortable. There was no bed mattress and we could barely get any sleep. Beside this, there was no ventilation in the bathroom, there was no shower holder, no hand towels, and the balcony was dirty. On top of this, there was no AC in the room, which is of course stated in the info on the webpage, but I would like to seriously advise against staying in a room with no AC in the peak of summer. It made staying in the room and sleeping almost unbearable. The owners were nice to lend us a fan, but that did not help much, I'm afraid.
Dear Sara, We're sorry your stay with us wasn't so pleasant as we do our best to ensure all our guests enjoy their stay with us. However let me address some of the issues you brought up. First, I'm not sure what you meant by "there was no bed mattress" because all our beds have mattresses and unfortunately they cannot be to everyone's liking, namely some people like a hard while others prefer a soft mattress. We provide two large towels per room as well as all bed linen. Our balcony is rarely "dirty" as we wash it down regularly but our neighbours have pine trees so often the wind blows pine needles onto our balcony. As far as you mentioning air-conditioning I must bring your attention to the fact that our listing clearly states that we do not have air-conditioning. Unfortunately you stayed at our place on one of the hottest days in the year and there is not much I can do about that. In Tisno there is almost always a lovely breeze in the evenings so air-conditioning is not needed but again I reiterate you stayed during a heat wave.
---
We had a wonderful time staying with Beti and her family. We stayed in a good size room with ensuite bathroom and access to a large shared terrace with seating and stunning views of the bay. All facilities were clean and pleasant and we were able to use the kitchen downstairs to make breakfast - a definite bonus. Beti was available and super accommodating with all our enquiries, which ranged from suggestions for day trips, to taxi services to birthday candles. We felt very well looked after and appreciated as guests. One little thing which was a shame was that the house is located alongside a main road with quite a bit of daytime traffic which obviously can't be helped ... So earplugs are advisable if you want to sleep in.
---
Danke für den schönen Urlaub. Wir haben uns alle sehr wohl gefühlt in deinem Haus. Der familiäre Umgang hat uns besonders gut gefallen, gerade auch weil Ihr bei Fragen stets als Ansprechpartner für uns da wart. Insgesamt eine Bleibe die wir sehr gut weiterempfehlen können. Die Unterkunft ist sehr gut gelegen, die vorhandenen Bilder entsprechen dem tatsächlichen. Wir denken über ein wiederkommen nach, um diese nette Familie wieder zu sehen!! Danke
---