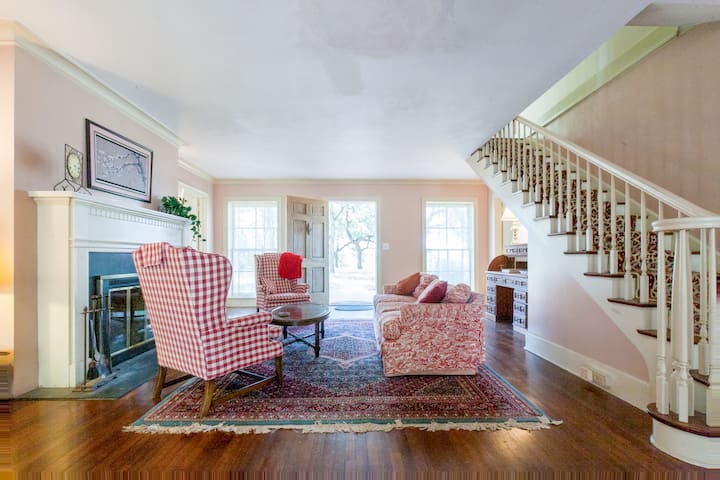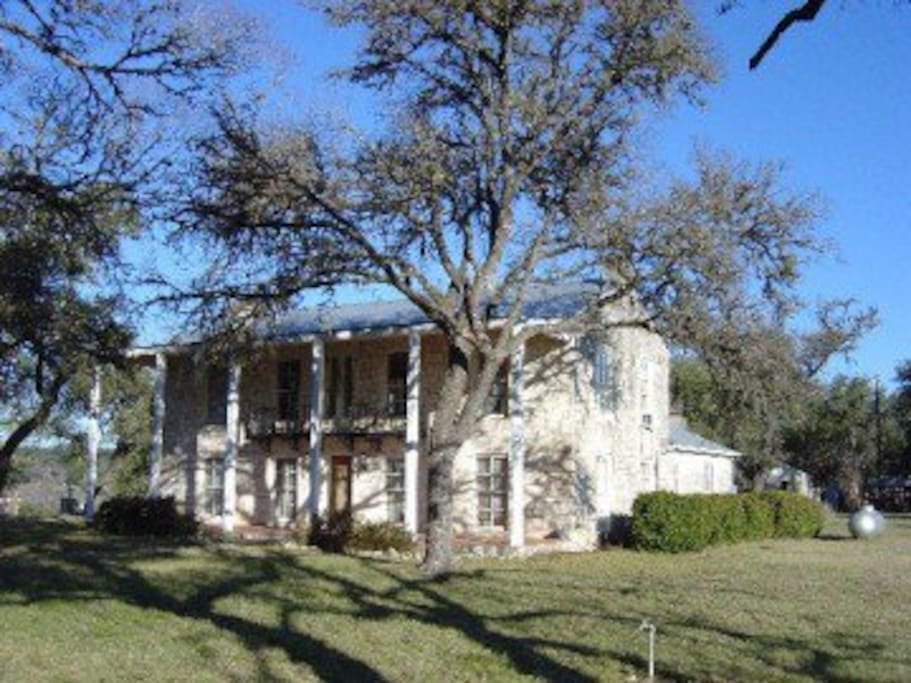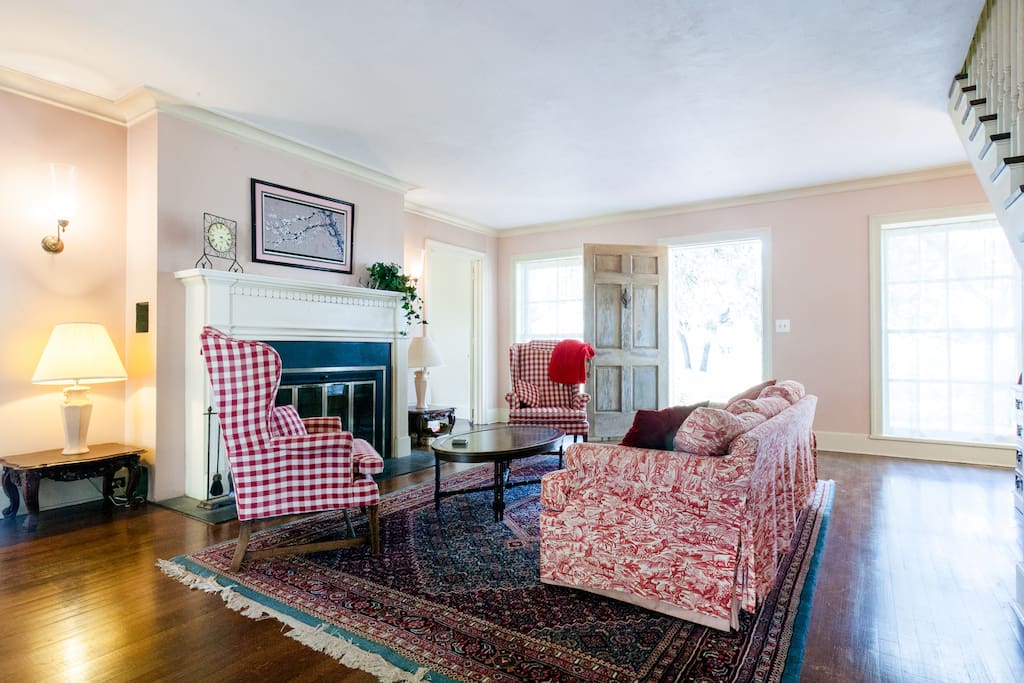 Historic TX Hill Country Ranch Home
Beautifully restored historic home in the Heart of Texas Hill Country. Beautiful views on 7 acres w. 4 large BR. 1 BR in apt. Updated kitchen and large WB fireplace in the spacious living room. Formal dining. Watch the deer each night from porch.
---
---
---
---
No smoking. Please be respectful of this historic home and the furniture, some of which was my great-grandmother's (though very sturdy).
---
---
---
---
We enjoyed our weekend at Leann's place. The arrival time was so flexible. When we got there it was dark but "check in" was no problem. Although we slept well, the frame and headboard in our bedroom was a little wobbly. Each bedroom has a nice bathroom. The next morning our daughter and son-in-law joined my husband, son and me. We made coffee and a full breakfast. The kitchen was ready for a cook. The five of us were comfortable in the house. We could have brought two more people and still had room in the house to not bump into each other. The house is beautiful and spacious. The deer were amazing to see. They came routinely a couple of times a day. So we recommend buying deer corn. We ate at a couple of good places nearby. Saw the dam. And Saturday evening we drove to San Antonio which was less than an hour away. Being away from city life was relaxing. My son and son-in-law played basketball on the cemented area near the apartment (which we didn't use.) We enjoyed the peacefulness at Leann's. We plan to go back!
---
Great place for a larger group. The home has plenty of space and includes anything you could need for a weekend. It's a very charming place and it worked well for 4 couples. Everyone had their own space but there was also common areas that everyone could hang out together in. The views were fantastic. Seeing the wildlife around the property was also a really nice treat. Would rent again in the future.
---
This house was perfect for our weekend trip! It is so incredibly beautiful. It had plenty of room for our group both inside and out and was close to what we needed. It was fully stocked with anything we needed in the kitchen, bathrooms, and bedroom, and had the comfiest beds! The only downer was that the grill did not work and we had really been looking forward to that. Besides that, though, it was a great weekend!
---