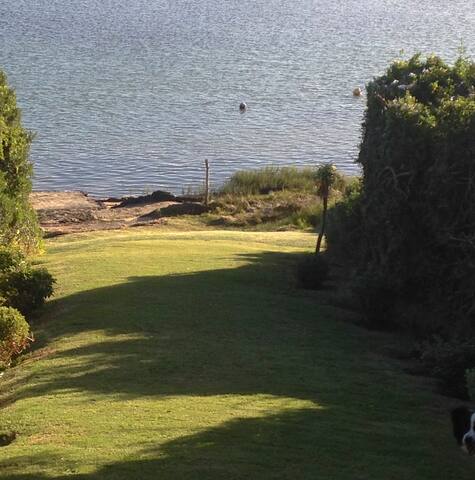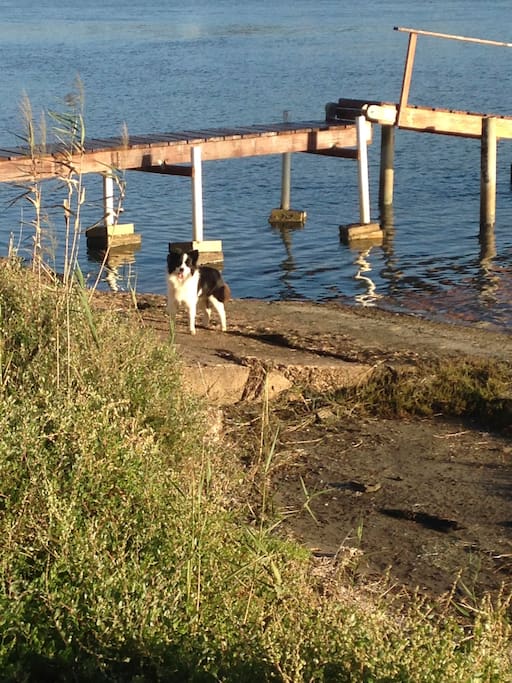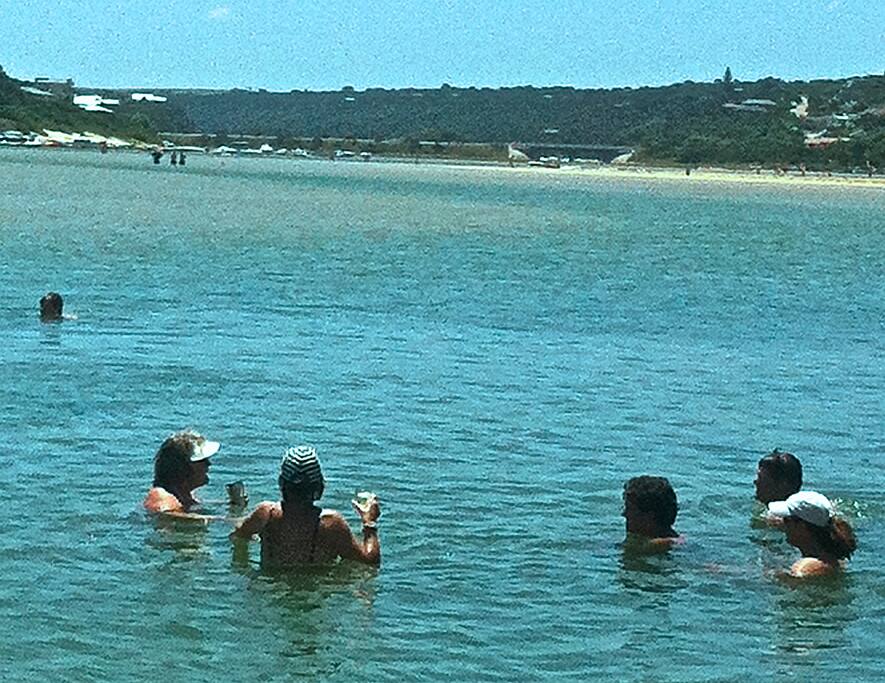 Our house at Kenton–on–Sea is called River's Edge because it is really on the bank of the Bushman's River. Stroll down a green lawn path right into the water.
It is light,bright sunny and friendly with spectacular sunsets.
A perfect holiday spot!
---
I AM A 60 YEAR OLD MOTHER OF 3,WIFE TO AN ATTORNEY AND A INTERIOR CONSULTANT BY TRADE.
I LOVE HOUSES AND GARDENS .OUR LOVELY HOMES HAVE ALWAYS BEEN RENTED TO OVERSEAS VISITORS AND/ 0R PART THEM OF USED AS SELF CATERING OR BED AND BREAKFAST.
WE LIVE IN THE BEAUTIFUL CONSTANTIA VALLEY WHICH IS THE MOST BEAUTIFUL WINE MAKING VALLEY ON THE SLOPES OF TABLE MOUNTAIN.
OUR 3 CHILDREN ARE STILL STUDYING AND WE LOVE TO TRAVEL.
WE HAVE 2 DOGS-BORDER COLLIES-CALLED SHADOW AND SPREE.
WE LOVE OUTSIDE LIVING AND BARBECUE -ING(CALLED BRAAI-NG HERE).
I WALK WITH MY DOGS IN THE AREA WHICH IS SURROUNDED BY GREENBELTS AND MOUNTAINS YET 15 MINUTES FROM THE OCEAN.
I MAKE BEAUTIFUL HOUSES FOR OTHERS .I AM AM A SERIAL HOUSE BUILDER.THIS IS OUR 8TH HOUSE.
WE ALSO HAVE A HOME FURTHER UP THE COAST NORTH OF PORT ELIZABETH ON THE BANKS OF A BEAUTIFUL ESTUARY, IN QUIET KENTON-ON-SEA.
I ALSO LET THIS HOUSE OUT.ALLOUR HOMES ARE FULLY STAFFED AND YOU NEVER HAVE TO DO ANYTHING EXCEPT FEED YOURSELVES.UNLESS YOU WANT THE BED AND BREAKFAST OPTION..
WE LOVE HAVING GUESTS AND MANY OF THEM HAVE BECOME OUR FRIENDS AND I STAY WITH THEM WHEN I GO OVERSEAS.
语言:
English