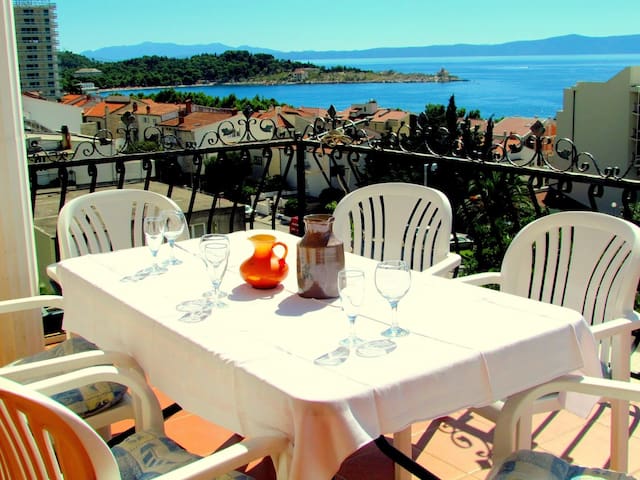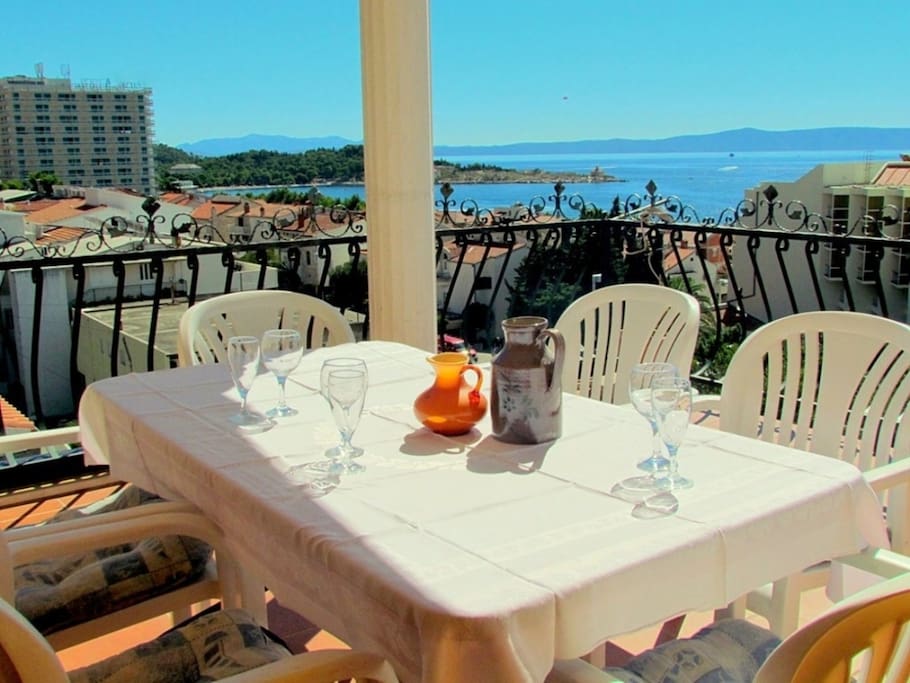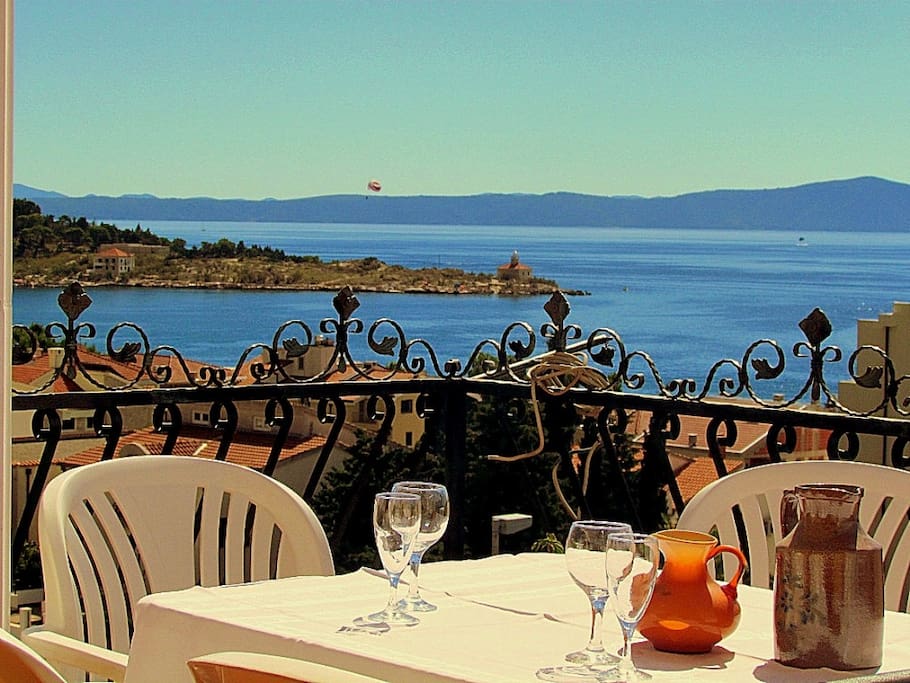 Seaview App for 6, 70 m beach
Our nice and comfortable three bedroom apartment + living room with kitchen + bathroom + toilet + large balcony with stunning seaview has a true holiday feeling next to the one of the most beautiful beaches in Central Dalmatia!
---
Everything was fine at first, we were properly greeted, the necessities were explained to us, we got help finding a rental car, we were driven to the apartment and the apartment was nice and clean. But while at the apartment we had some big issues with the Internet, and it was hard to explain to the people responsible as they hardly spoke English. But then one time when we called the office about the wifi and at the same time we're going to ask for a phone number to the person renting out cars, the guy on the phone just started raising his voice, being extremely rude and disrespectful and refused to listen (interrupting me when I tried to explain what we wanted), and he denied there being any problem with the wifi (even though it clearly was) and said they had nothing to do with the car rental (even though they put us in contact with him). After some time on the phone he suddenly tells me to shut up, at which I'd had enough and hung up the phone. Never have I been so badly treated as a customer, it was ridiculous. So if you want a nice and service-minded staff, don't bother booking this apartment, you'll surely regret it.
There was no problrm with Wi Fi and nobody call us in the office,the only problem you have been totaly drunk and screeming on the balcony that neighbours complain. Also the rooms were clean as you told but after you the rooms need totaly desinfection. So you are not guessts we will reccommand
---
Sehr schöne Unterkunft. Alles ist in einem guten sauberen Zustand. Die Lage der Wohnung ist auch sehr zentral. Alles in Allem hatten wir dort einen sehr guten Aufenthalt und die Gastgeber waren auch sehr freundlich und hilfsbereit.
---