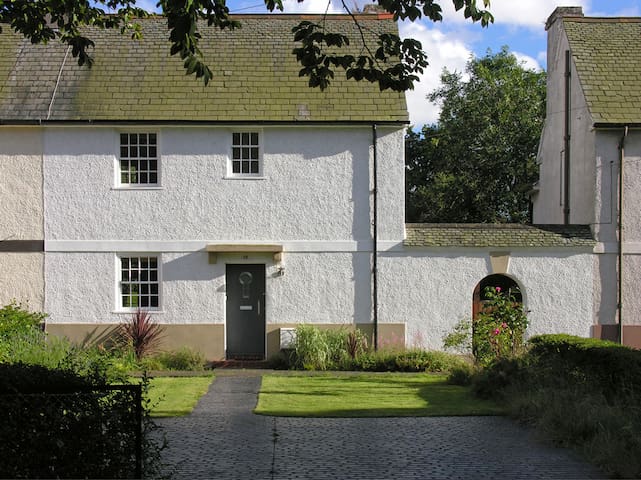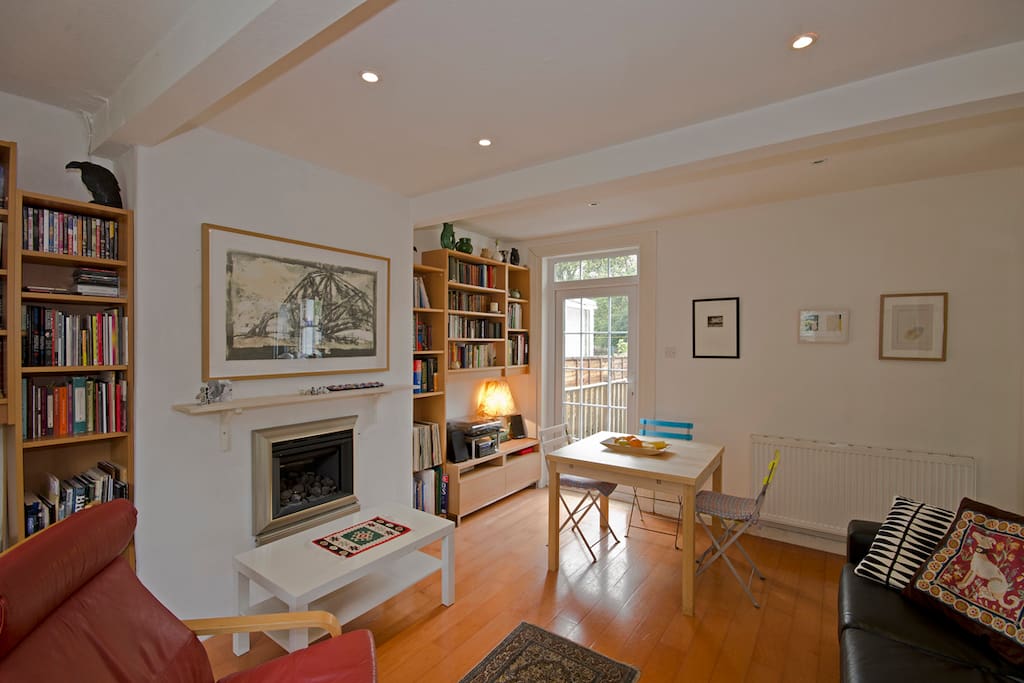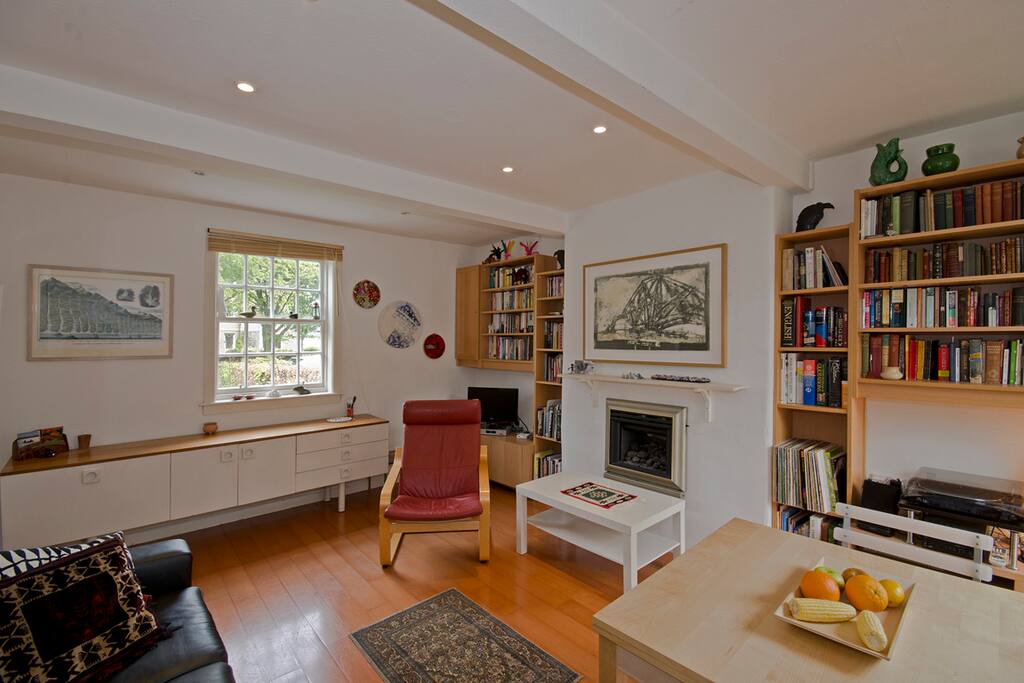 Pretty avenue house in N. Edinburgh
In one word, it was a very good experience. the cottage is very pretty, located in a pleasant area, close to bus station and, for us, close to our family. It was our first experience with a B&B and we were not sure to be able to manage in the best way the relationships with our hosts in this particular context. Michael is very friendly and we felt immedialy very well. We did not have the opportunity to meet Kate who was travelling at this time but the email exchanges with her were very nice. Thanks to Michael for the last very early breakfast and it was a pleasure to speak with him. For sure, we will repeat this experience.
---
Kate and Michael were truly wonderful hosts! They are warm, welcoming, very interesting to talk to (had some fascinating conversations with both of them), considerate, and helpful. My friend and I really enjoyed their lovely house and their hospitality. They 'saved us' from our indecisiveness recommending some fringe shows they had enjoyed (we really enjoyed the one we went to see thanks to them!) and adding helpful tips regarding places to go. The house is located in a quite area, but city centre is very accessible. The rooms are very comfortable. On top of all - the hosts are top notch. Warmly recommended. Thank you again!
---
Our stay with Kate and Michael was amazing. They are very kind, generous, and interesting people. My friend and I felt so comfortable it was as if we were staying with close relatives. Their house is situated very near a bus stop that takes ten minutes to get to city centre and also in between the sea and the botanic gardens. The neighborhood is lovely. It makes for excellent walks and a good break from the bustle of the fringe festival. Kate and Michael truly went above and beyond to make our stay extremely special for us. Edinburgh would not have been the same without them. I'm very glad airbnb connected us with these lovely people.
---
Perfect! Kate and Michael are very friendly. They help us with transportation and tips about the city. The house is pleasant and comfortable, next to bus stops to go to the downtown. The breakfast is very good, and the chekin and checkout time are totally flexible. I loved spending these days with kate and michael and I recommend this house if you want to know the amazing city of Edinburgh!
---
Kate und Michael (Ihr Partner) sind sehr, sehr nette und hilfsbereite Gastgeber. Ihr Cottage liegt in einer sehr ruhigen Randlage von Edinburgh. Das Centrum ist mit dem Bus in 15 min. ereichbar. Es ist eine sehr familiäre Athmosphäre. Beim Bad muß man gewisse Abstriche machen. Bei nicht zu hohen Ansprüchen ist die Unterkunft durchaus empfehlenswert.
---
Our experience in this beautiful cottage couldn't be better. Michael and Kate were excellent hosts, very helpful and understanding. The house is light and clean and the garden just a perfect haven in this lovely but very crowded city. Also the breakfast was excellent. I recommend this place and certanly we would repeat! Montse, Irma and Esther
---
We have the space to take up to 2 guests in our comfortable house in Edinburgh. We enjoy hosting guests from all over the world , and provide breakfast included in the price!
---