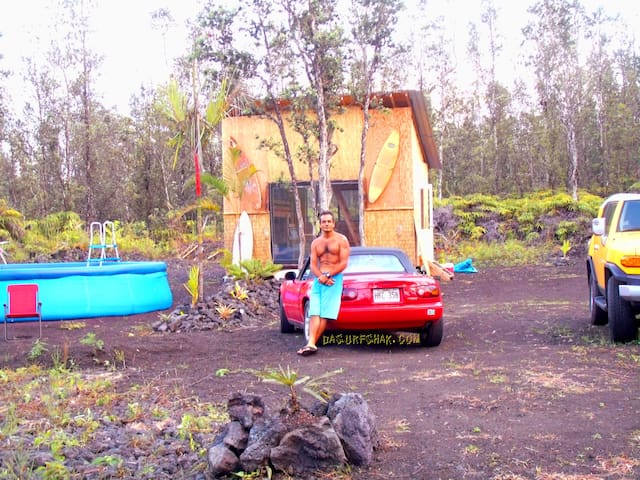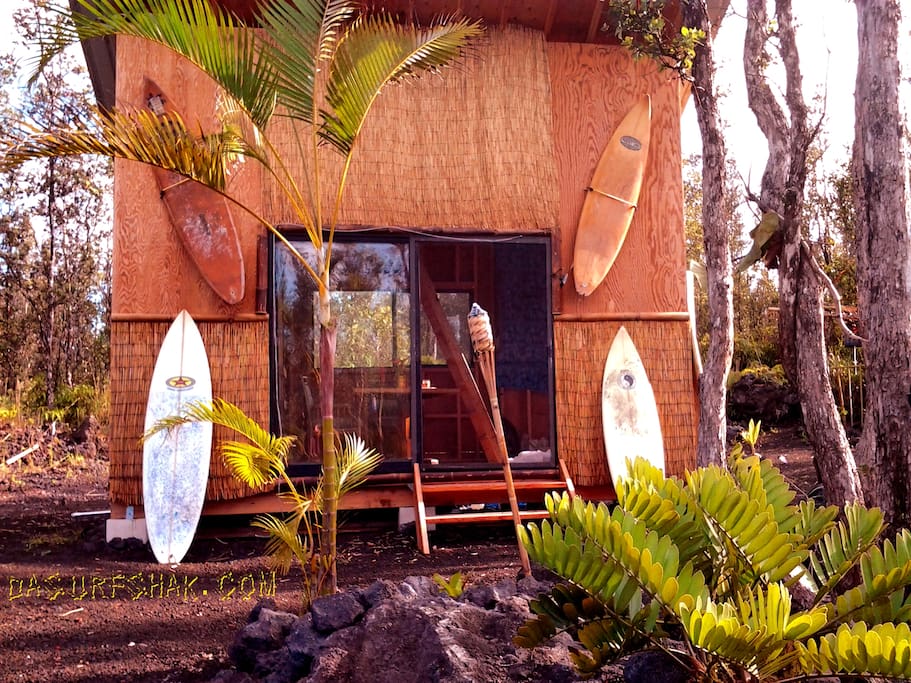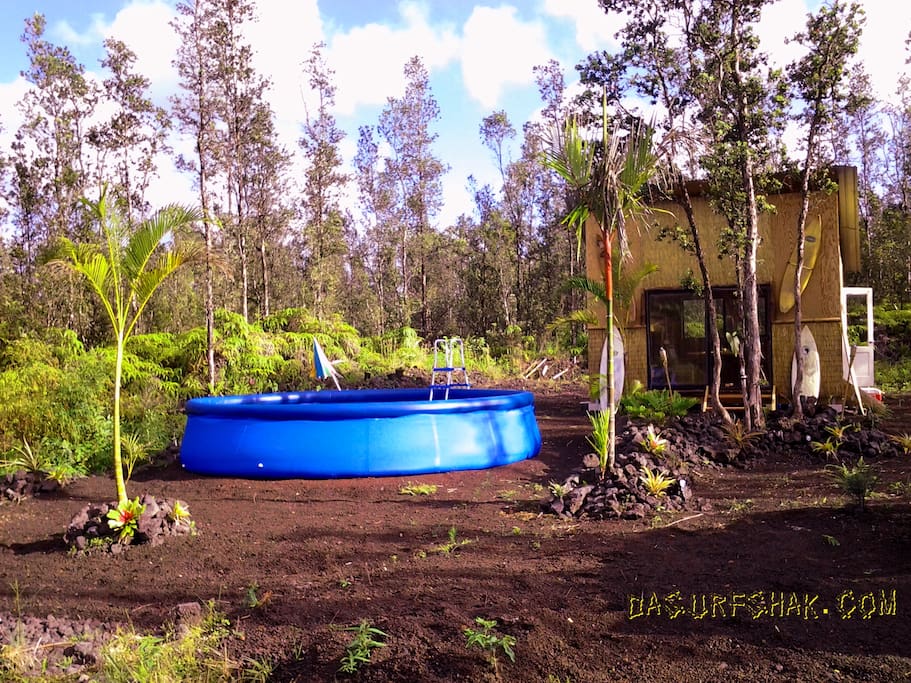 Da Surf Shak Cool & Budget Friendly
房源
The Best Value Accommodation in Hawaii!

Brought to you by Gran Ventures, LLC, the owner of The Pineapple House in Pahoa, Da Surf Shak is the coolest, budget friendly, accommodation in Hawaii!

Come and stay at Da Surf Shak which is nestled in the tropical forest on the south east side of the Big Island of Hawaii. A novelty property environed by lush foliage, wild Orchids, and Palms. Wake-up in the morning to a symphony of wild birds, live aloha, enjoy the tropical pleasures this paradise offers, and retire to the sound of the coqui frogs at night.

All guests will have the opportunity to appear on the homepage of our website!

Sleeps up to 4-guests (Private party not dormitory style)
Loft with full sized bed
Bunk beds with mattresses
Array of island fruit provided
Ice chest with bottled water
Billabong day pack
Swimming Pool
Bamboo loo with composting toilette
5-gallon solar shower
Cell service with Edge Network

Da Surf Shak is centrally located 5-miles from the historic town of Pahoa where you will find restaurants and shopping. Other key points of interest:
Ahalanui world famous geothermal hot ponds about 7-miles
Kapoho Tide Pools about 7-miles
Lava surface flows about 9- miles
Volcanoes National Park about 35-miles
Japanese gardens in Hilo about 22- miles
Maku'u farmers market (on Sunday) about 10- miles
Kona-90 miles from the house
Green sand beach -75 miles -and the further most southern point in the U.S.
---
Da Surf Shak is a fun little place in Pahoa to hang your hat. Very secluded and private, which I like, but it's really not too far from what you will want. Pahoa is an awesome area, probably one the the most beautiful on earth and this is a budget friendly place to enjoy it, if you don't mind no electricity, etc. Perfectly clean and bugs, etc. aren't a problem. This is my second time staying here and Steve had water, fruit, clean bedding, etc. ready for me as I arrived.
---
I enjoyed my stay at Da Surf Shack. Unfortunately, Steven did not have the room ready for me and I had to wait close to 8 hours past check in time for the room to be ready. I would recommend Steven's place if you are looking for affordable accommodation without the bells and whistles. It is close to Pahoa and close to the ocean in a quiet neighborhood in a peaceful setting.
---