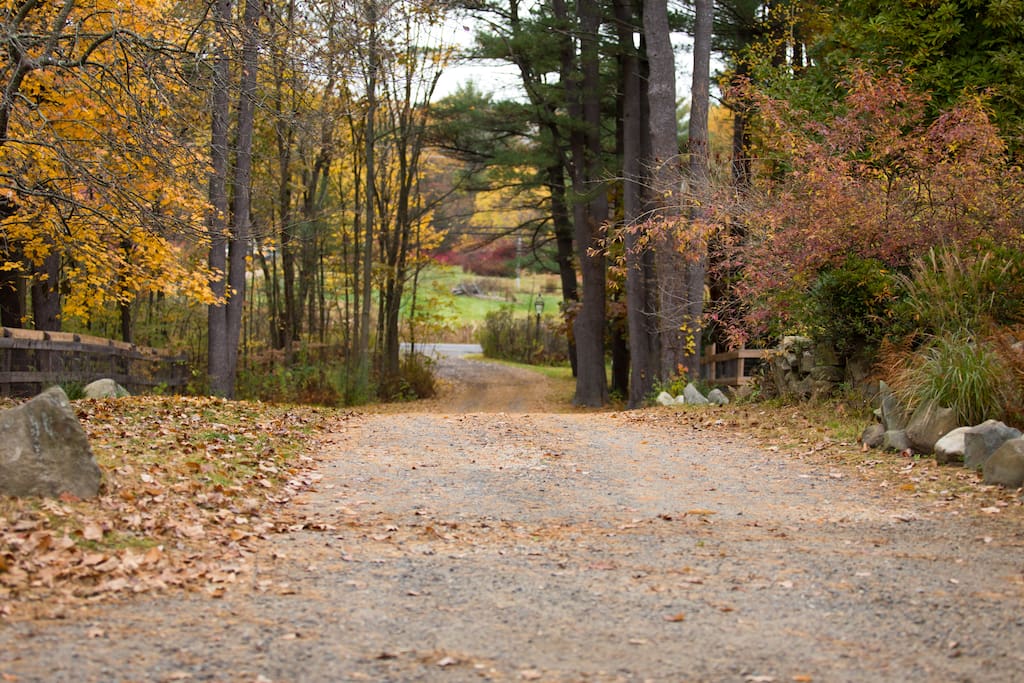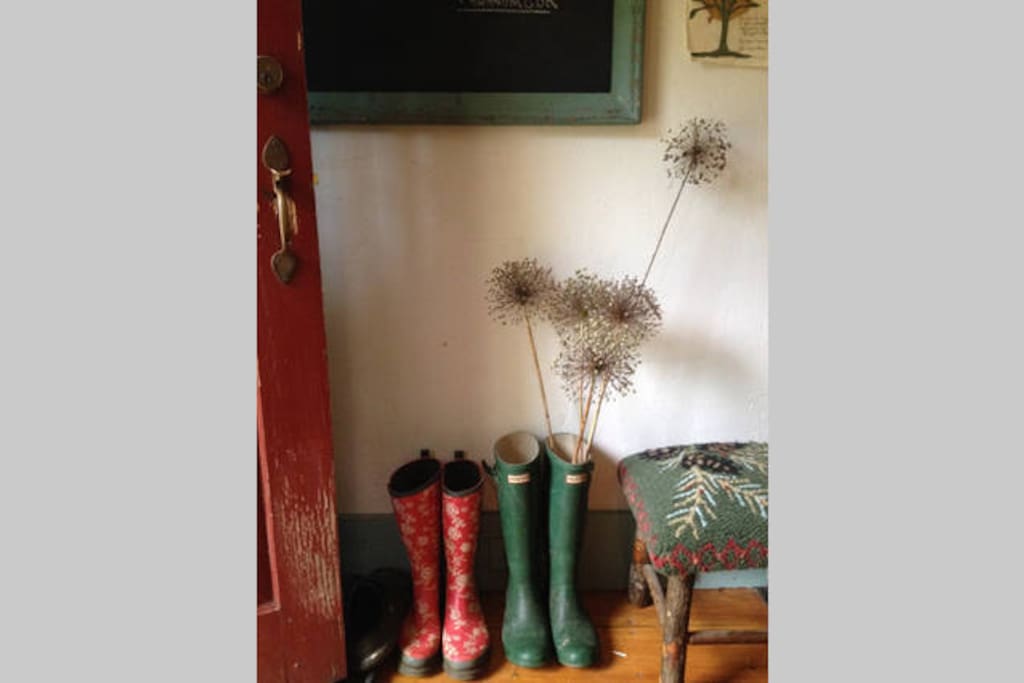 Shilo Farm Skylight Suite
We are a charming six acre working homestead in Eliot conveniently located 4 miles from historic Portsmouth, NH. We offer cozy accommodations & a daily organic self serve breakfast.
---
宠物所有者: Dog(s)、cat(s)、other pet(s)
---
---
---
NO SMOKING PLEASE: We are a non smoking property and ask that you do not smoke in the house or on the grounds.
NO PETS PLEASE. We wish we could host your pets as well, but unfortunately our 130# Livestock Guardian dog Shasta is the protector for our goats and chickens and gets uncomfortable with other animals on property.
We have a two night minimum from May through October.
---
---
---
---
Staying at the Shilo Farm is easily one of best Airbnb experiences I've ever had! Amylyn and Jonas have poured their hearts and souls into this property, and you can feel their loving touch everywhere on the farm. The setting is so peaceful and nature-filled, with lots of cute goats, chickens, and a sweet dog named Shasta. My room was even bigger than I thought it would be and I loved all the charming nooks and crannies. I really appreciated the access to a full kitchen, simple but healthy breakfast options, and the nice fire Amylyn made for me on a cold, rainy day. I loved every part of my stay so much I'm already planning my trip back there! Do not hesitate to book this place -- it is truly a dream.
---
This is the sort of magical place you almost hesitate to leave a fantastic review for because you want to keep it to yourself so it's always available when you're ready to go back! Seriously, if you are laid-back and love the peaceful tranquility of a family farm (and you should be animal-friendly, too) you just can't beat this secret retreat. Fantastic self-serve breakfast fixings (with all the fresh eggs you can eat), everything organic and fresh, with comfortable beds and simple, comfortable decor that lets you feel right at home. Just a few minutes from downtown Portsmouth and Kittery, you will enjoy the BEST hosts ever with Amylyn and Jonas.
---
Wonderful hosts and home. The unit was clean, convenient and had everything we could want. The units on the property are private, but come with the wonderful bonus great community spaces (living room, two very well equipped kitchens, pingpong table). This added to the amount of physical space we had, but more importantly, it led to the feeling of being part of something larger. They've designed the whole farm to feel community oriented. There are lots of public spaces indoors and outside and they're very eager to share them. We enjoyed chatting with Amylyn and Jonas, who were very good at giving us privacy, but being available when we needed them. If you stay, make sure you challenge Jonas to a game of pingpong.
---
Jonas Zev Amberger has been a full time yoga teacher since 1997 and received a degree in cultural anthropology from the University of New Hampshire in 1991. He later went on to study at the Kalidas Sanskrit University in Nagpur, India, where he received a degree in Ayurvedic Medicine in 2004. He co-founded and directed YogaEast, a progressive school for Ashtanga yoga in Portsmouth, New Hampshire, from 2002 to 2006. He also founded and directed Yoga 5, a center for Ashtanga yoga and Ayurveda in the Berkshires of western Massachusetts from 2006 to 2008. Jonas says of his personal philosophy regarding yoga practice, "When I practice yoga, I move away from the external stimulation that tells me I should be this or do that. I reconnect with a true place inside myself that invites me to express myself authentically with confidence and clarity."

Amylyn has almost 20 years of experience as an Occupational Therapist, working with people of all ages and abilities, with her passion lies in connecting animals with humans and considers it the ultimate healing experience. She also holds a degree in Outdoor Education and has spent many years guiding youth and adult groups into the wilderness and facilitating ropes course adventures. She spends much of her time in the vegetable gardens, cultivating the herb gardens and continuing to grow their vision of a sustainable and self sufficient life-style. In the summer months she loves to explore the the salt marshes in her kayak, biking the winding sea roads and surrounding herself in the beauty of nature.

Together Amylyn and Jonas love to bring people together in a creative and nurturing way. Their home has been a hub for monthly community fires and they have hosted a number of bands for midsummer celebrations. They envision growing Shilo Farm into a place where friends, family and strangers alike can gather and share in music, food, and meaningful conversation. Our vision is always growing and we hope you can come and visit and be a part of our creative process!!!!