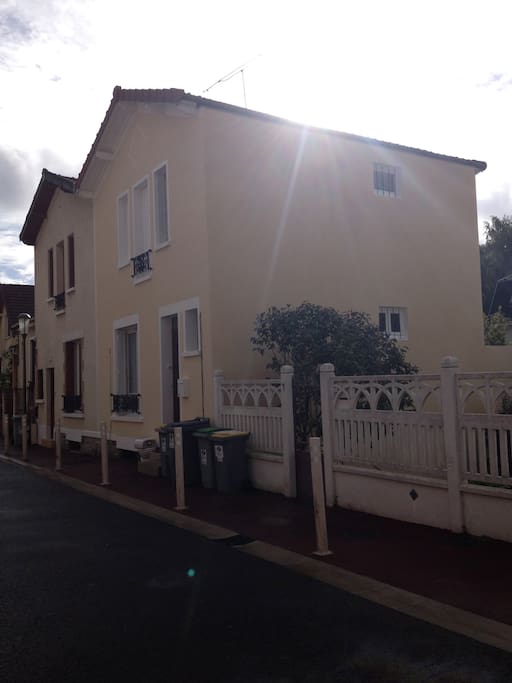 Quiet home just 15 min from Paris
Charming house in nearby suburb of Paris easily accessible by RER E train, 4 minute walk to the station. Located in a cul de sac, this lovely little house offers a relaxing and comfortable space to co…
We booked this house well in advance of our stay and about prior few days to our arrival had a message from the host for 500 Euros deposit , had no option to pay via Airbnb and on our the day of departure the host sent some one to collect the keys from us and we asked to check fo…
I wasn't sure I wanted to rent to Farid since he had 2 bad reviews and no positive ones on his profile. I asked him about these reviews and he said it was a misunderstanding (despite the renter having pages of glowing reviews and stating that he was the worst renter ever.) We agreed that he would give me a 500 euro security deposit and that if everything was fine, I'd refund it and leave him a positive review. I kept the reservation. The house was messy when I returned home. Empty beer cans in the bedroom, dirty towels in various places, stove top splashed with grease, dirty tissues near the wastebaskets but not in them, shirts and shoes left behind. There is a cleaning fee on the reservation so he was no required to clean, naturally, but all my other renters have been kind enough to treat the house with more respect. This is not a hotel; it is my home. I discovered damage to my bathroom counter which will need to be repainted and sealed. I believed it to be Farid's responsibility and told him I would keep 250 euros of the deposit. However, as I have no proof that he was responsible, I refunded the full 500 euros to him and left him a positive review, as originally agreed upon. I was surprised to see his comments.
---
邦迪, 法兰西岛(Île-de-France), 法国
Bondy is a small town, multicultural and fairly quiet. There is an open air market in the square by the train station Wed and Sat morning. People are friendly. There are some restaurants and certainly…
4 minutes on foot to the train station for RER E (safe at night). The RER runs every 15 minutes (more often for the return trip during rush hour) and arrives at the Gare du Nord (Magenta) in 14 minute…
I am an American opera singer and actress, originally from Boston, who has been living in Paris for fifteen years. I rent out my house when I'm away for work or vacation and often rent other people's …
I look forward to meeting guests on their arrival. Should concerns arrive during your stay, neighbors in the cul de sac will be available to assist.