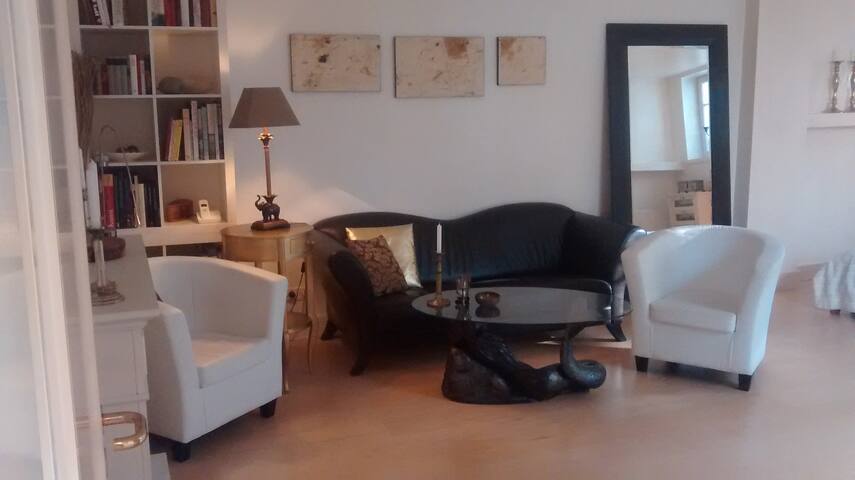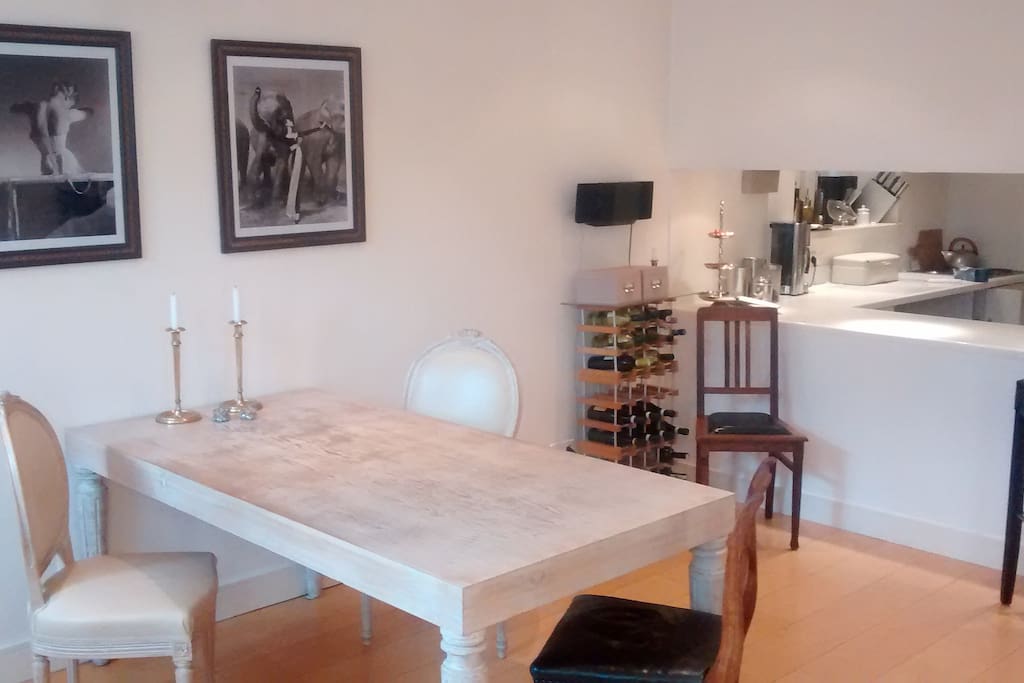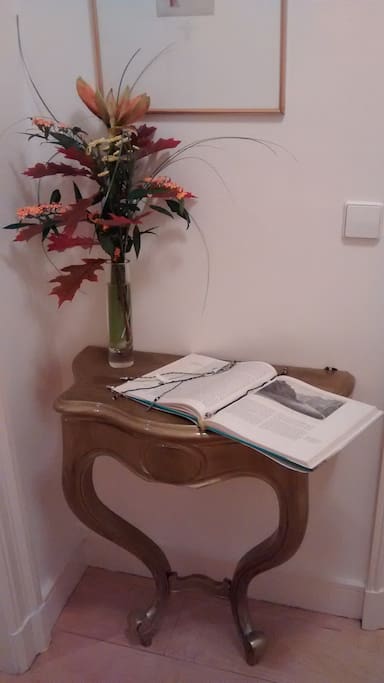 Stilvolle 2-Zimmer-Wohnung (76 qm) in Jugendstilvilla mit Terrasse nach Süden. Total ruhig, viel Grün und nahe HVV-Station Klosterstern. Restaurants und Geschäfte um die Ecke. Außenalster 5 Min. zu Fuß entfernt. Große Badewanne, Parkettboden.
房源
Wohnen in einer edlen Jugendstilvilla - wie auf dem Land, dennoch mitten in der City. Total ruhig, mit eigener Terrasse nach Süden und Garten. Unmittelbare Nähe zur Außenalster, kein Stress mit dem Parkplatz.
---
Overall: a bad experience. First: The day we arrived, Birgit was out, so we had to wait a bit more than 1 hour for one of her friend to come over and deliver us the keys and showing us the place. It was cold and raining and we had to recover ourself in a nearby cafè. Fair enough. Second: the apartment itself is located in a nice neighborhood, it is nicely furnished and it has a really nice bathtub. THAT'S ALL! This is the only reason for the 2nd star in this review. For the rest, the apartment is located into a BASEMENT (which was never even highlighted or specified in the description on airbnb) of a liberty style building, with 5 windows (2 small + 3 big ones) which gives access to a backyard without even that those windows would have some sort of shutters to close them to possible access by thieves; Those windows were completely accessible from the BACKYARD from, possibly, anybody. During night times it was really spooky being living there! Even when a simple cat would have passed close-by to the backyard-windows, the photocell-lights would have lit-on, leaving us completely exposed to possibly any situation. Third (and worst): the flat was literally STINKING of cigarettes smoke! Now, for a smoker, this place would be ok. But for me, that I have a slight form of asthma, it was HORRIBLE to sleep. On the first night I vomited and i had to relocate to sleep in the bathtub for the rest of the night (the bathroom was the only place stink-free). On the next day we had to spend more than 20€ in air-fresheners and room-sprays in order to make it a little bit more bearable and our clothes smelled like smoke at all times. (Scarves, shirts, t-shirts, jackets: EVERYTHING!). When we got back home, we had to spend more than 70€ in laundry-cleaning EVERYTHING we brought in that place! The only reason we couldn't move out was that we've been there over New Year's Eve, which means that all the other solutions for hotels were completely over-booked. A real pity.
Die Reaktion auf diesen Schwachsinn kann nur sein: SELTEN SO GELACHT. Diese Wohnung ist nämlich wunderschön und hat alles, was es zum Wohlfühlen braucht... Da hier infam gelogen wird, muss ich doch einiges richtig stellen. Sonst hätte ich das nie kommentiert.. 1. Fausto wusste, dass ich nicht zur Übergabe da bin. Meine Freundin hat die beiden herzlich empfangen und sie mussten NICHT EINE STUNDE warten. Schlicht gelogen. 2. Die Wohnung ist gesichert und der Bewegungsmelder dient der weiteren Absicherung. Da ist rein gar nichts spooky... Das die Fenster bis zum Boden gehen und keine Jalousien haben, ist auf den Fotos klar zu sehen. Wer das nicht ab kann, soll nicht buchen. 3. Zum Zigarettenrauch: Die Zimmer waren alle gut gelüftet, Kissen und Vorhänge frisch gewaschen , Teppich gibt es nicht. Es hat also nicht entsetzlich gestunken. Vielmehr fühlen sich bei mir auch Nichtraucher pudelwohl. Dafür, dass Fausto offensichtlich hysterisch und ein Hypochonder ist, können weder meine tolle Wohnung noch ich etwas...
---