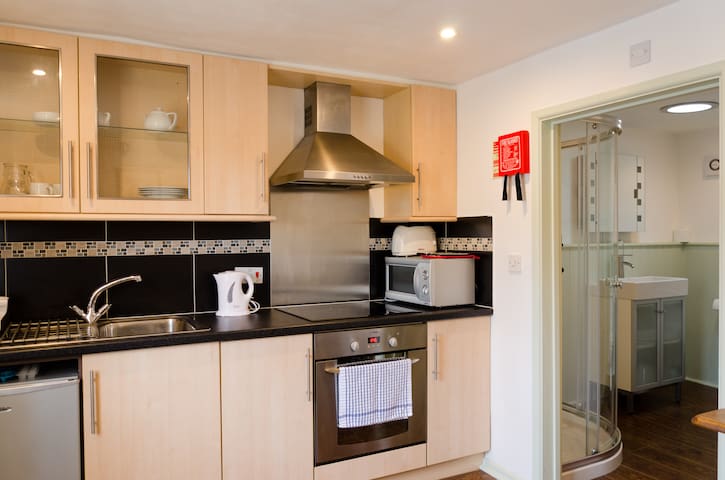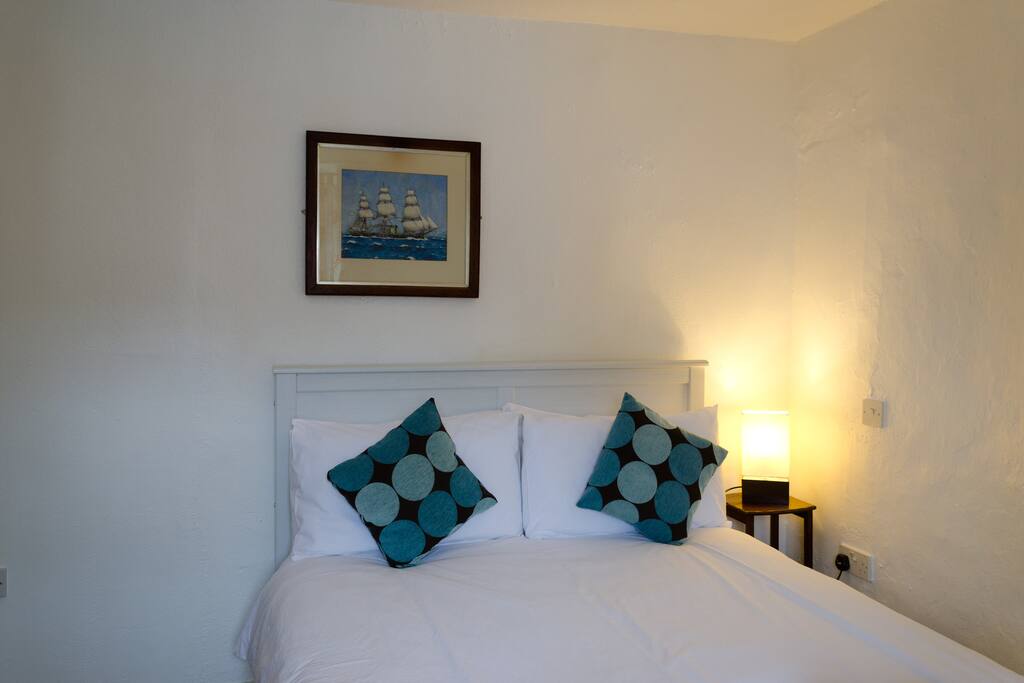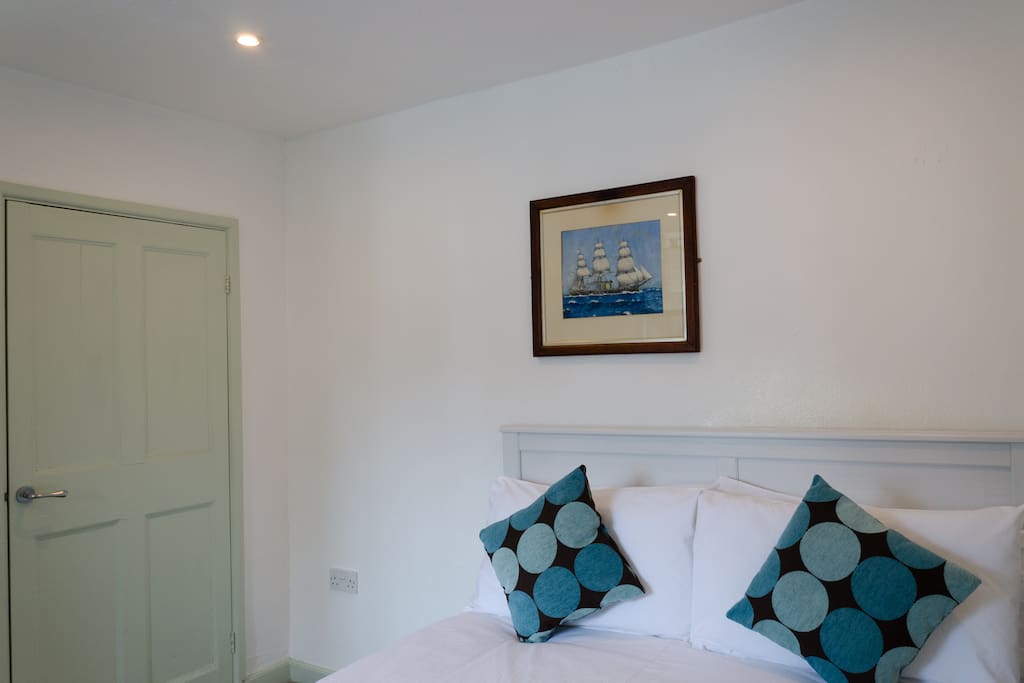 This one-bedroom apartment, located directly above the local cafe, is great for singles or couples. It has a self-catered kitchen with all the amentities you will need. Located right on the High Street, you are walking distance to the town and train.
---
Devon and Paul's apartment is located on the first floor (up one flight of stairs) at the southern end of the town's main street. The town itself is a delightful ex-port town on the River Exe that flows from inland Devon into the English channel. The town's half-mile long main street has a good selection of shops, restaurants and markets. The small but well-stocked Coop is only three minutes away. It is another three or four minutes to the town's rail station that has direct service to Exmouth, Exeter, Barnstaple and Paignton. The apartment has a bit of a nautical theme and is a clean, no-frills unit with a good bed and small but functional kitchen. It is located above the Route 2 Restaurant that closes daily at 5 p.m. A good place to stay on Devon's South Coast.
---
Devon did an excellent job at making my stay in Topsham absolutely great! She was kind enough to meet me at the station and show me all of the places there are to visit in town. The apartment very chic and is nestled above Route 2 coffee shop, which is great for a delicious breakfast and coffee when you're on the go. Trains go to Exeter and Exmouth, both of which worth visiting. I would recommend this place to anyone who is wanting to explore the area. Thank you, Devon and Paul!
---