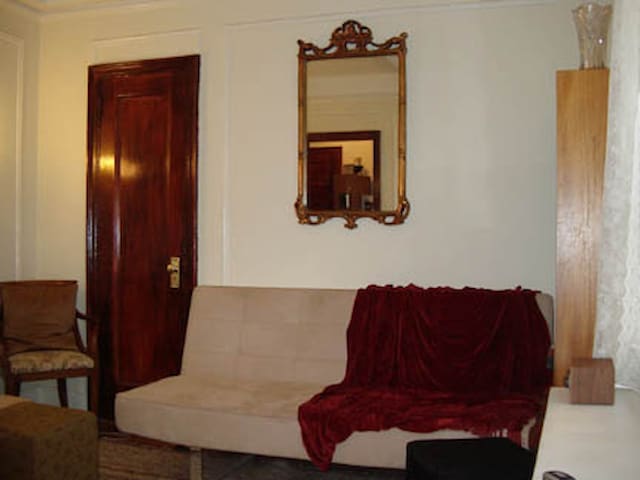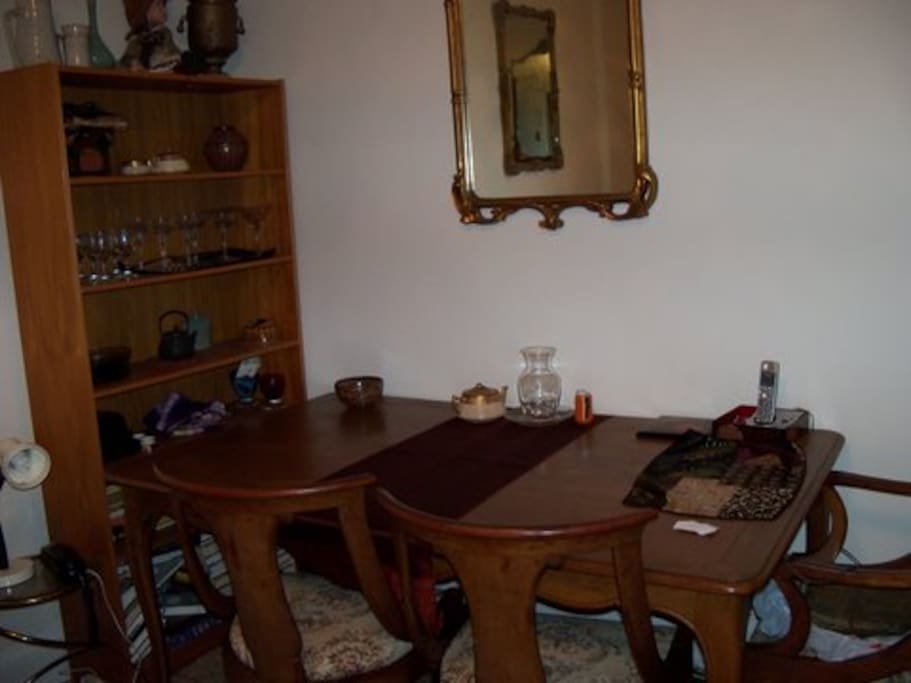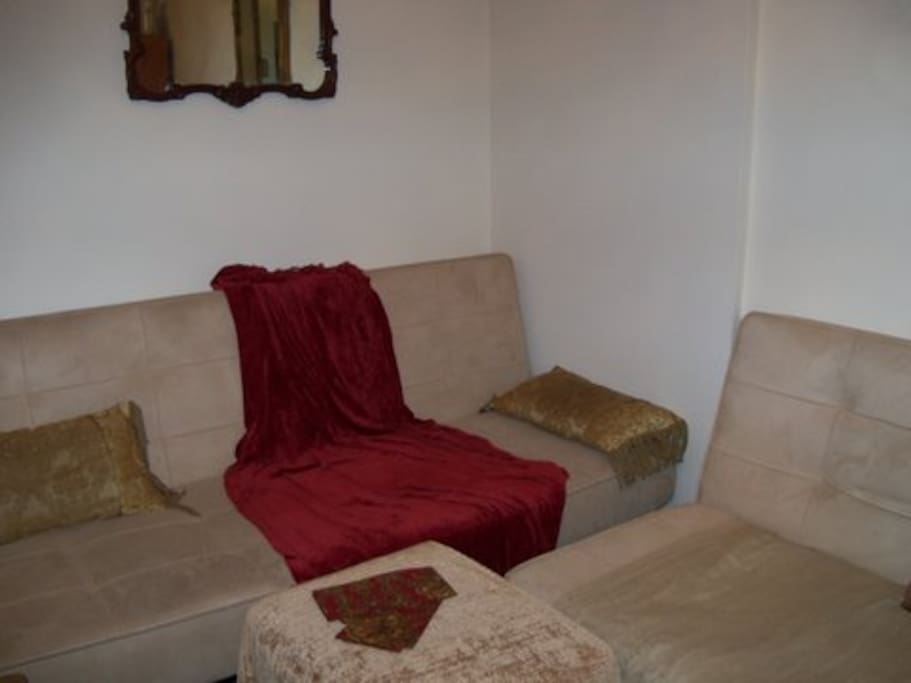 I have lived in my apt for 10 years, and I am still thrilled when I go outside. The famous Dakota is across the street; and Central Park is gleaminng just 4 buildings away; Go anywhere! 2 subway lines and 2 bus lines on the corner. Totally safe 24/7. Walk to Lincoln Center; museums; art movie houses and dozens of restaurants and cafes; boutique shops and 15 minutes to Broadway. Pullman kitchen where you can make your own breakfast, and kickback with a snack late nights after going everywhere.
---
---
---
No real rules; just remember its not a hotel and the desk is not a concierge, and both the desk and other residents on the floor assume you are friends of mine.
---
---
---
---
The apartment is in a good building in a lovely and safe location very close to Central Park, the Dakota and two subway stations, not to mention Levains cookies. It is compact and, even for NYC, quiet. It's one room basically with a pull down double bed and another single, but fine for two. The wifi works and there was always hot water. Our sole concern, and the only reason for the poorer rating, was the overall cleanliness of the apartment. It was not satisfactory. Bar that it would be a good bedroom / lounge room for a visit to NYC. Perhaps our experience was not typical, but I'd first check with the owner to be sure on this point before confirming a booking. A curtain on the one window would be a plus, particularly if you are intending to also use the single bed.
---
Great neighborhood, excellent location, but place was extremely messy and dirty, which made the time in the apt. very uncomfortable. I couldn't believe how much hair was under the bath mat! Who knows how long it has been since it was cleaned for that much hair to be there, totally gross!
Of course I am sorry if any guest is uncomfortable in my apartment. But I would put Virginia in the category of "no good deed goes unpunished". I initially did not want to rent the dates she requested, but she so much wanted to stay across the street from the Dakota, where I am located, and offered to pay more, so I relented. Near the time of the reservation, she asked for 2 more days. I was able to give her one, and gave it to her for free. Virginia complained about my place being messy because of my "stuff" being out. My place is a small studio on a wonderful block and wonderful building. Though guests have shelf room, and can hang clothes in my closet, my stuff is out. There is no place for my stuff to go. Am I suppose to put it in storage for a 4 day reservation? The bath math being referred to is one of this no slip vinyl mats in the tub itself. It is kept in place with suction. I am not sure why anyone would go through the trouble of pulling it off the bottom of the tub.
---
The location of Joy's apartment was incredible!! Not only was it near two subway stations, the block her building is on is a great little slice of New York. There are several restaurants, a bagel spot, a coffee shop, even a Boba tea place. Her apartment is very small but you can't really beat it for price and location. The room was less clean and tidy than expected - crumbs on the futons, etc - but nothing too bothersome. I would definitely recommend staying at Joy's for a bargain spot for those exploring middle Manhattan.
---
Fantastic experience. Location is incredible. Central Park entrance at the corner, as is the subway entrance. Walking distance to everything! Lincoln Center, museums, fantastic shopping and restaurants. Studio is very quiet, building very clean. Joy very gracious, left a stocked refrigerator for me. Ability to prepare breakfast and eat in was greatly appreciated, safety of the building also outstanding/ with 24/7 doorman
---