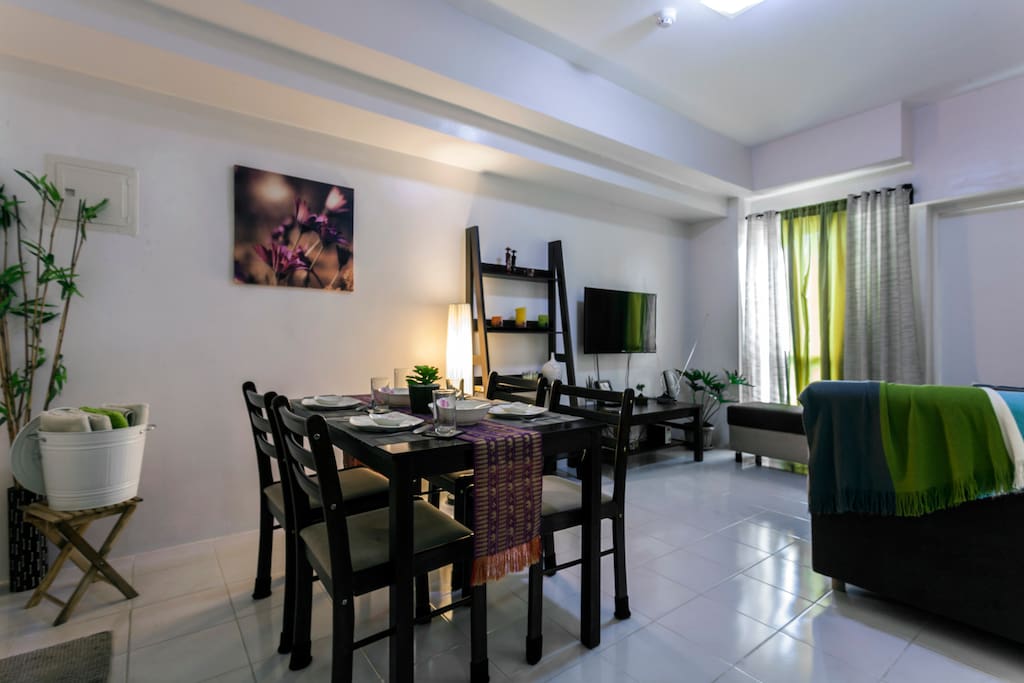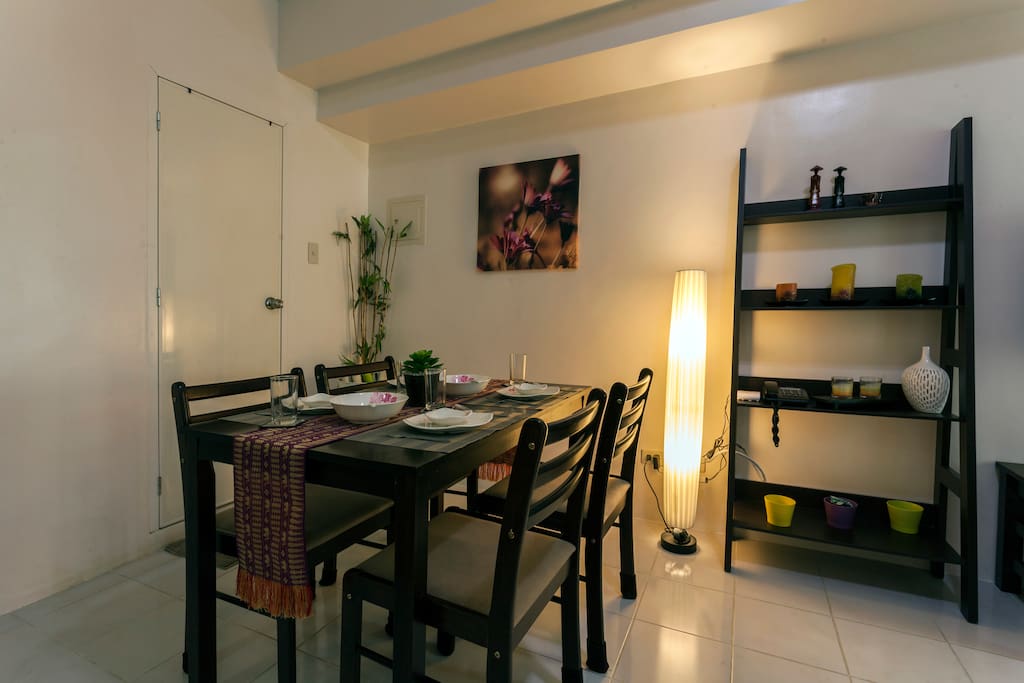 Spacious 1BRUnit Perfect for Families wWiFi&Movies
Liza是个很热心的房东,愿意给我们提供及时的帮助,值得信赖。公寓就位于镇中心,去ayala mall很近,购物吃饭都很方便。打tutu车去湖边去火山都很方便。公寓里面很干净,有一个卧室,还再配两个床垫,人多入住的话晚上可以在客厅铺床垫睡。
Hi Kaiwen, thanks for your kind words, it's our pleasure to serve. Review Translation : "Liza is a very enthusiastic landlord is willing to provide timely assistance to our trustworthy. The apartments are located in the center of town, close to ayala mall, shopping is very convenient to eat. Fight tutu car to go to the volcano lake is very convenient. Inside the apartment is very clean, there is a bedroom, also matched with two mattresses, many people can stay in the evening, then spread a mattress in the living room to sleep."
---
Liza was nice and attentive. The place was clean and had everything we needed. The biggest problem was that the space was really small. That was a hotel room subdivided into bedroom and living areas. I think 'spacious' has to be removed from the description, it is misleading. …
---
Our spacious 1BR family unit w/ private balcony boast it's scenic view, homey comfort and relaxing ambiance! It can accommodate 4-6 and is located at the heart of Tagaytay, walking distance to Ayala Malls Serin and Walter Mart. Equipped with WiFi (PLDT DSL) and TV w/ pre-loaded movies. Secured parking space available, with free access to swimming pool and rooftop viewing deck. Complimentary bottled water, coffee/tea, fresh towels, bed linens, toiletries and kitchen supplies are also provided.
---
I'm the property manager of this relaxing, quiet and charming place. Welcome to Tagaytay and experience the perfect blend of nature, culture and comfort! Looking forward in hosting you. We have two units available: Studio Unit (for 4 pax): https://www.airbnb.com/rooms/4448794…