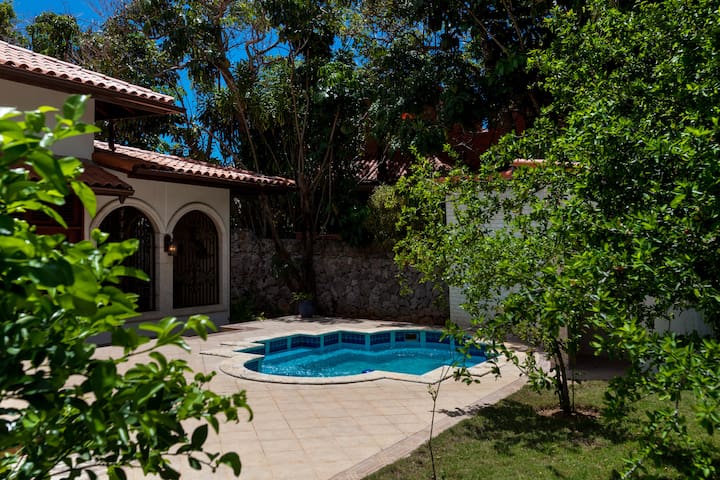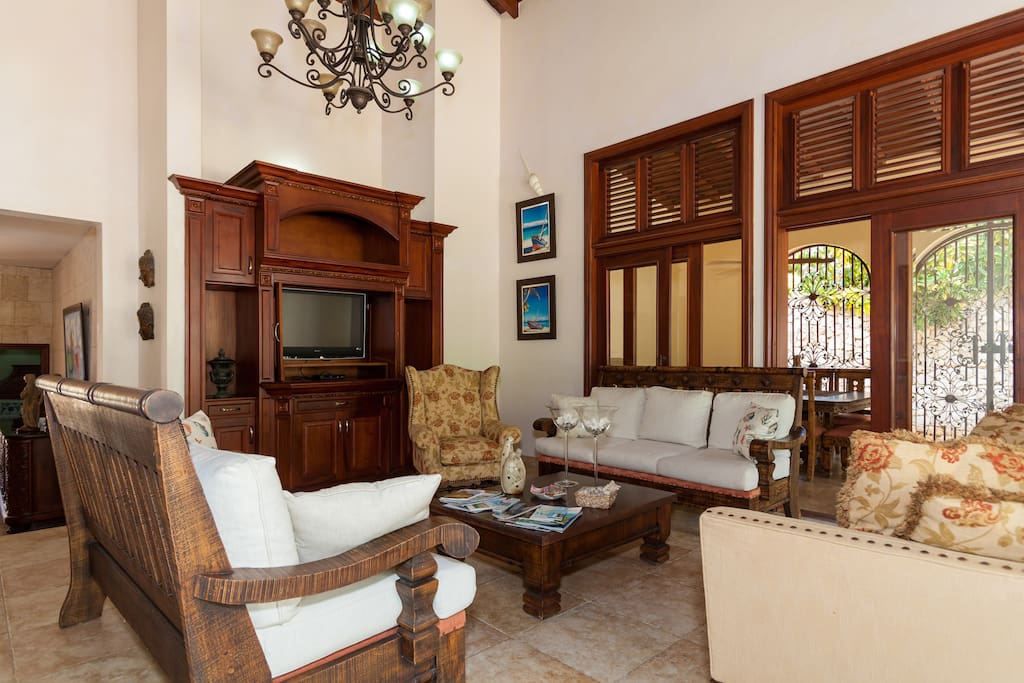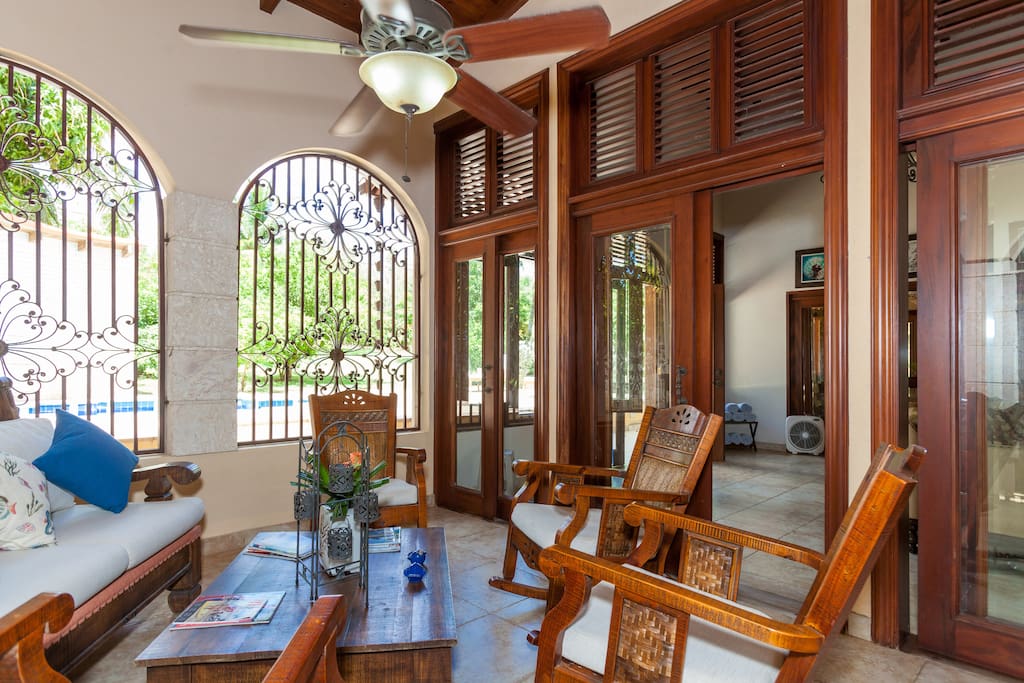 Confortable Villa en Los Cajuiles de Casa de Campo. A sólo 4 minutos de playa Minitas, 5 minutos de la Marina y 6 minutos de Altos de Chavón, posee terraza con Jacuzzi, hermoso comedor y cocina, espacios para para relajarse, divertirse y mucho más!
---
The villa was perfect for the needs of our family of and friends. The pictures do not do the villa justice. There are about 10 different types of fruit trees on the property. There was plenty of space to allow for everyone to have their own space when a recharge was necessary, but the layout also accommodates group meals etc. Arra was very helpful with cleaning when necessary and also resourceful. Bernardo did a great job of accommodating us as well. Both employees have been working on the property for about 7 years so you have nothing to stress over. Edgar and the owner were very helpful and quick to respond. I would highly recommended this property to anyone that is budget conscious but looking to have a great time.
---
My nine friends and I rented this villa from Edgar for one week. Prior to renting it, we asked him about any additional charges. We asked him because some previous guests had complained about a US$20 charge per person per night, once they arrived. He assured us the price for the rental was the only charge ad we would not be charged anything else. The only instructions he provided for check-in time was to indicate to the reception personnel that we were "guests". As soon as we arrived, we informed them we were "guests" of the villa. They asked us to produce the AirBnB receipt before they could check us in. They immediately asked for a credit card to secure the US$20 per person per night for our group (US$1400 total), as condition to check in. We contacted Edgar and he said he would look into because we were not supposed to be charged. During our stay, we kept messaging him and he became rude and angry at us for showing the AirBnB. He claimed that the way he rents the villa at reasonable price is because he does not tell the resort that he is renting the villa. That we were supposed to tell them we were not renting it. Unfortunately, he neglected to share those details with us before renting the villa, nor did he say anything about it in the check-in instructions. Had we known this, we would've skip this property. Big scam. He was not present when we arrived either. At the end of the trip we were charged the US$1400 anyway and Edgar's response was that "he was sorry for the inconvenience and that it should serve as a learning experience for him and us". DO NOT RENT THIS PLACE. THEY ARE CHEATING THE RESORT AND YOU WILL END UP PAYING EXTRA $$$ FOR HIS SCHEME. HE IS A LIER AND DOES NOT CARE IF YOU GET CHARGED. SCAM!!!! Besides the added stress, extra expense and his rudeness, the lady who cares for the house was very sweet.
---
This home is perfect for families, very comfortable, clean, and the housekeeper is very accommodating. The manager, Edgar is VERY responsive and helpful. The home is very comfortable - rooms are large, hot water was ample, beds were clean, sheets were changed 3 times during the week, there were fresh towels, etc. I was worried that we needed a pool, and actually the "hot tub" is more like a plunge pool, and perfect for our two kids (5 and 4 yrs old). While the internet went out once, on a holiday, we were up and running the next morning. If you haven't been to Casa de Campo before, be reminded that it is very much a self-service location. You'll need to buy all of your groceries, soap, laundry detergent, toilet paper, even large bottles of drinking water. Bring with you your own first aid kit and familiarize yourself with hotel phone numbers and emergency numbers. I've suggested to the homeowner to provide a map and a list of phone numbers, however both of these are available at the beach check in desk if needed. Overall this is our favorite location for our family vacation and the home was simple, clean and comfortable.
---