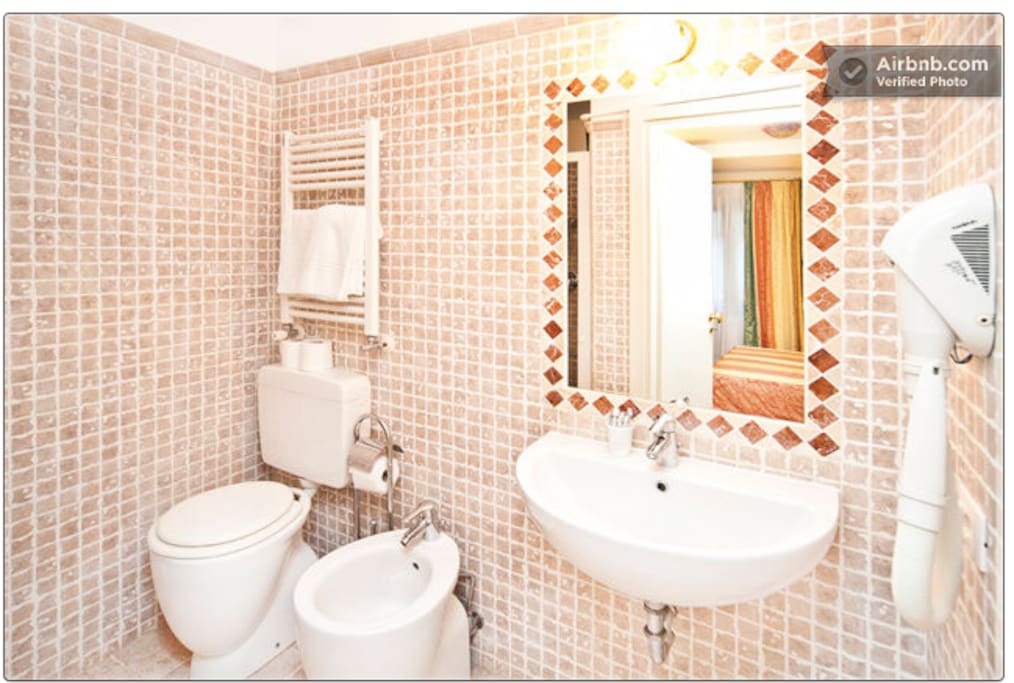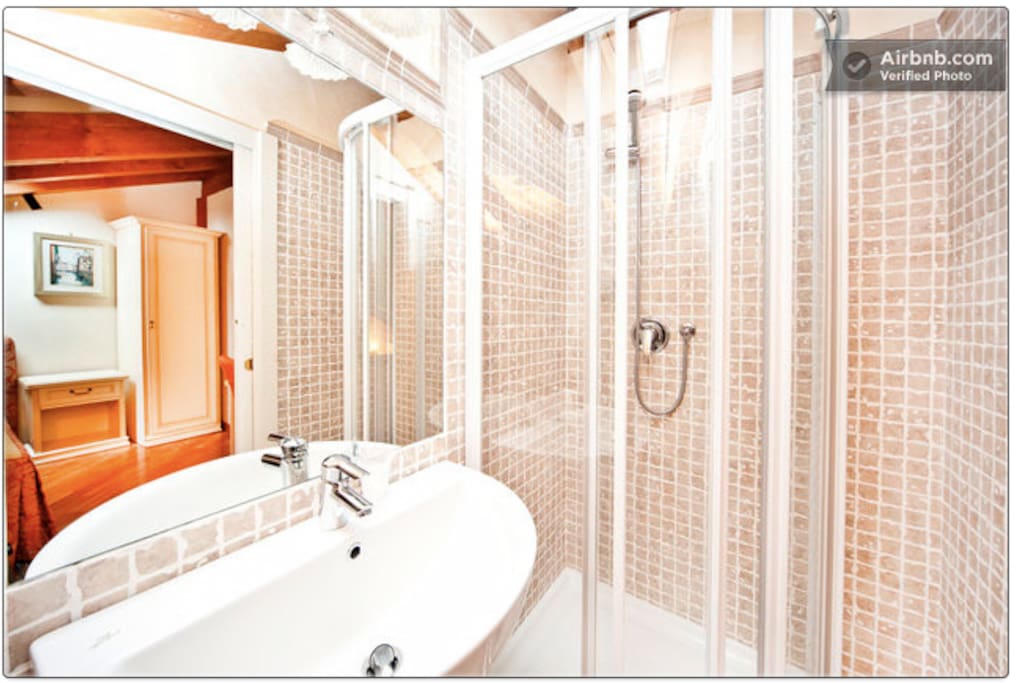 位于双年展地区的威尼斯中心,一间典雅的威尼斯风格的私人浴室,典雅的威尼斯风格私人浴室,以1300英尺的建筑装饰,位于威尼斯的历史中心,位于双年展区的Castello区,相当街头,附近的贾尔迪尼双年展,附近的阿森纳和圣马克, 客人可以在另一个标准间内至少1晚,就像经典的房间一样
Located in centre of Venice, in Biennale area, an Elegant Room, Bright, decorated in the Typical Venetian Style, Private Bathroom, in a building from 1300 ac,Located in the Historical Centre of Venice, castello area.in Biennale Area,in a quite street,nearby the Giardini Biennale,nearby Arsenale, and Saint Mark,
Guest can aspect another standard room for minimum of 1 night ,like the classic room
房源
优雅舒适的双人间,典型的威尼斯风格装饰,私人Wc,明亮的客房,通过威尼斯典型的威尼斯风格的视图,位于威尼斯历史中心,Castello地区,在相当的街道上,附近的贾尔迪尼双年展,附近的阿森纳和圣马克广场。 我不会保证Canaletto房间,房间可以是经典的房间,同样的地板和装饰,不同颜色的内饰。 它不是保证房间的图片,房间可以是另一个,非常相似的装饰和设计。
Elegant and comfortable Double Room, decorated in the Typical Venetian Style, Private Wc, Bright Room, view in typical calle Of Venice that cross the Canal, Located in the Historical Centre of Venice, castello area.in Biennale Area,in a quite street,nearby the Giardini Biennale,nearby Arsenale, and Saint Mark square.
I'ts not garantee the Canaletto Room, the room could be classic room,same floor and decoration, different colours of interior forniture.
It's not garantee the room in the pictures, the room can be another one, very similar, of decoration and design.
房客使用权限
breakfast room, living room
其他注意事项
客人将收到一个代码,打开主门,并进入住宿。 客人可以要求在威尼斯运河内提供额外的服务。
Guests will receive a code to open the main door, and access in accomodation.
Guests can request ,as extra service, Boat experience inside the canals of Venice.
---
We loved this room in such a nice quiet neighborhood. There are several restaurants just blocks away, and it is close to the Grand Canal. The beams in the ceiling indicate just how old this building really is, but the bathroom is clean and modern. The air conditioning was a little tricky to set, but worked well once we figured it out. We were able to get into the room with no fuss. The morning breakfast with cappuccino set us on our way, and the server was a delight. We truly enjoyed our stay!
---
We did not stay here more than one night we arrived late and had problems with communication on finding the place. Although,Fede, did a very good job at writing directions, she made it confusing by overwhelming the guests with useless information. When someone is coming from a long distance and traveling late at night the last thing they want is confusing info at 12 A.M. With that being said I noticed the restaurant near by and plug it into (SENSITIVE CONTENTS HIDDEN) maps. That made it very simple and straight forward to find, verses turn-left turn right,blah blah blah. When arriving to the room we noticed how how extremely small it was. Barely big enough for Frodo and Bilbo Baggins and a hobbit family. The bathroom smelled like sewage and had brown-black stuff in the shower that looked very much like feces. We left without hesitation early in the morning. I have traveled all around the world and have seen lots of dumps; but for the price and stress this caused this was the biggest dump of all.
---
Great property in a great location; not far from the center of town but the neighborhood is quiet and charming. Fede was very nice and Suann (I'm not sure of the spelling) who served breakfast was friendly and very helpful. There were a few logistical problems, the most significant being that the wi fi didn't work, but overall we had an absolutely wonderful stay.
---
Fantastic location and very clean. My wife and loved our room. The AC was not working, though. It had yet to be turned on for the season, but it was super warm and it is difficult to leave the windows open at night due to bugs. Also, the wifi could use much improvement. The lower level router is fast when you are downstairs (in the breakfast area) but in the room it doesn't work (neither does the wifi repeater). I hope the host will consider getting a few more routers installed at each level (or maybe for each room). But don't get me wrong: this is a fantastic place. It's clean, it's charming, the breakfast is perfect, and we loved the staff. I recommend staying here!
---
Fede is an incredible host! We booked our reservation very late in the evening and Fede was able to accommodate us and even sent her colleague to meet us at the boat station. Fede's communication was amazing and she was available to answer any questions I had. The breakfast provided was delicious and a great start to each day. The location is a very short walk from the boat stop and we were even able to get a boat to the main train station to avoid a high taxi cost. I would absolutely stay at Fede's again when I return to Venice.
---